Is Derrick Ansley on the Move?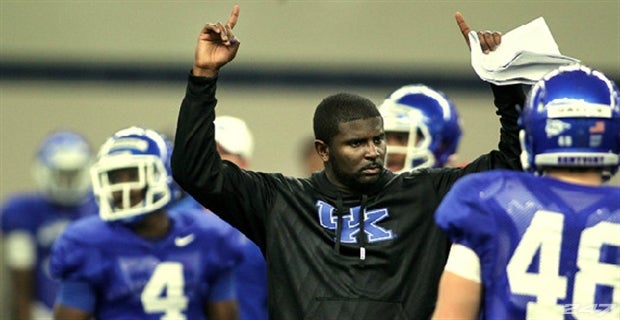 The first domino may be falling from Mark Stoops' staff.  Football Scoop is reporting that cornerbacks coach Derrick Ansley is a "strong candidate" to take a similar position on Kirby Smart's staff at Georgia.  Ansley was a graduate assistant on Smart's Alabama defense during the 2010 and 2011 seasons.
Fans are expecting staff changes in the offseason, but this one should not be welcomed.  When Ansley came to Kentucky, cornerbacks were the worst position on the defense, arguably the worst position group on the entire team.  This year he should get a Gold Star from Coach Stoops for the work he's done with Chris Westry and the development of Derrick Baity, both true freshmen starters by the season's end.  Next year, the defensive backs will be the strength of the defense.
Ansley has spent the week recruiting for the Wildcats, leaving some hope that this is simply speculation.