In true KSR fashion, there were some technical difficulties with today's pregame show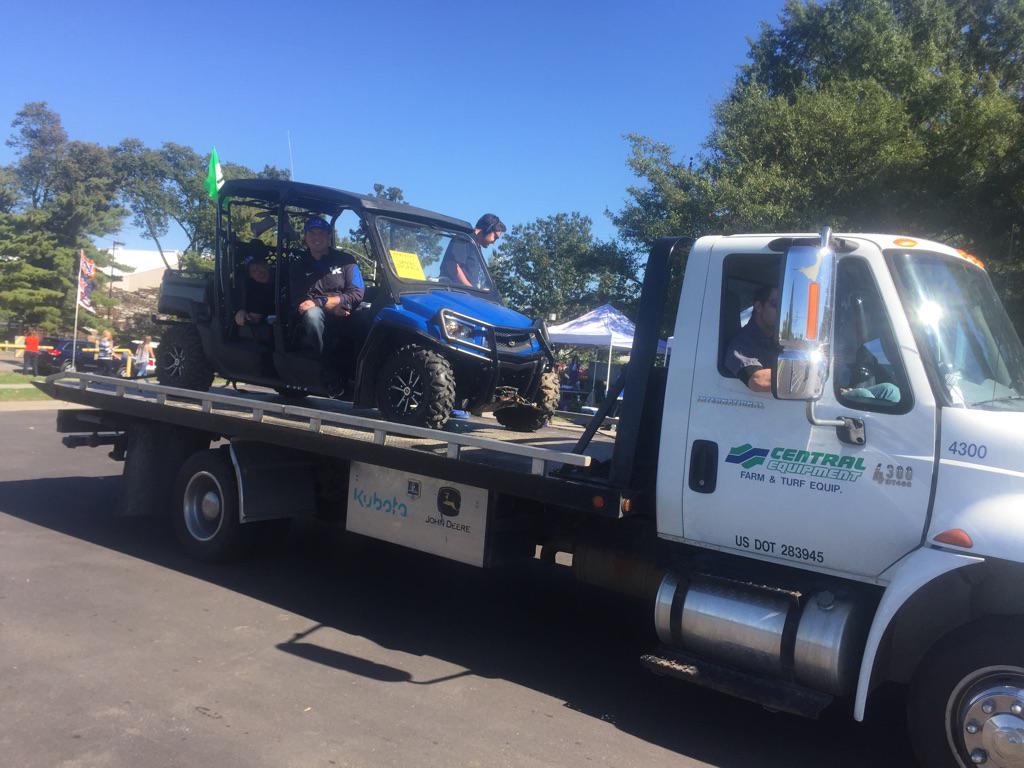 It wouldn't be KSR without some technical difficulties, right? Well, Matt, Ryan, and Drew definitely faced some today while trying to get the Gator to Commonwealth Stadium for the pregame show. Our noble producer Nathan drove the Gator over a ditch, which apparently messed up the gear box and now it's dead.
In true KSR fashion, you guys answered the call. The awesome folks at Central Equipment came by with a tow truck and got the Gator back on the flatbed to parade around the tailgate lots. It'll be like a KSR Pregame parade. I hope Ryan has his pageant wave ready.
Loading up the old ride on to our new one. #CantStopUs pic.twitter.com/scPhLlOdeU

– Drew Franklin (@DrewFranklinKSR) October 15, 2015
Tune in to WLAP to hear how it goes.