Going to the game tomorrow? Here's what you need to know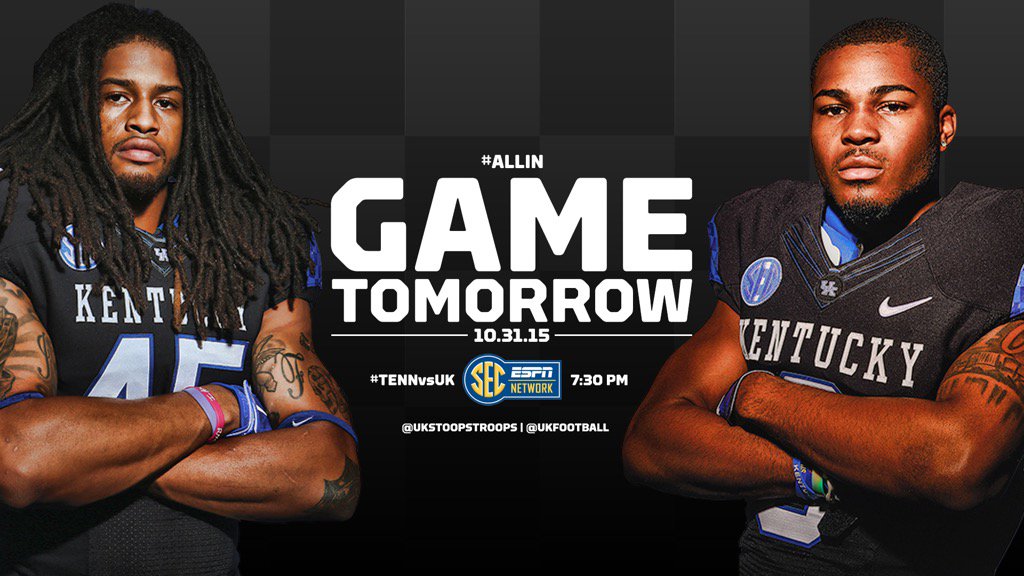 Between the Breeders' Cup, the UK/Tennessee game, and all that traffic, tomorrow has the potential to be one of the craziest days in Lexington history. If you're headed to Commonwealth, there are plenty of activities to keep you entertained throughout the day. Let's go over the timeline:
10 a.m. – Noon — SEC Nation in the Purple Lot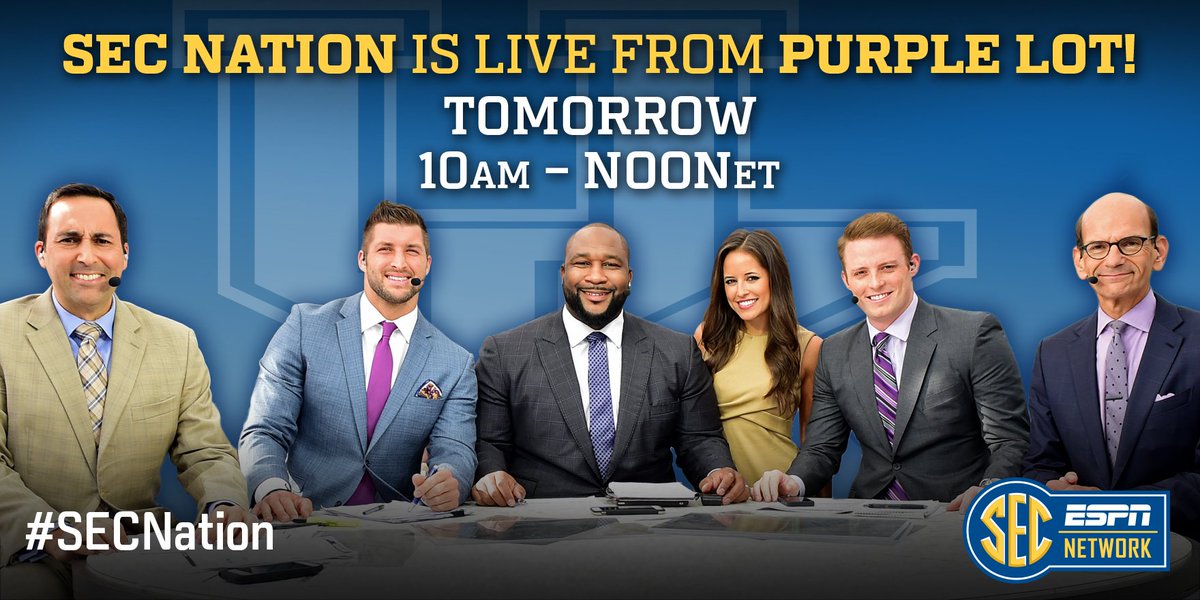 Joe Tessitore, Tim Tebow, Marcus Spears, Paul Finebaum, and Kaylee Hartung will be set up in the Purple Lot for tomorrow morning's show. Given everything happening tomorrow, I'm slightly worried about the turnout, so get your game day started right and go support the Cats. Who knows, if your costume or sign is good enough, you may even get to meet Kaylee Hartung.
12:05 p.m. — Post time for first Saturday Breeders' Cup race (Juvenile Fillies)
Large video screens will be set up near the stage in the Green Lot so fans can watch the Breeders' Cup throughout the day.
3:30 p.m. — Wildcat Park opens with Halloween festivities
Go Big Boo! Amirite??? UK is setting up trick-or-treating stations all around the stadium for fans to get their Halloween on. Wildcat Park (outside Gate 9) will feature face painting, temporary tattoos, arts and crafts, visits by mascots Wildcat and Scratch, and trick-or-treating.
3:30 – 5:30 p.m. — The KSR Pregame Show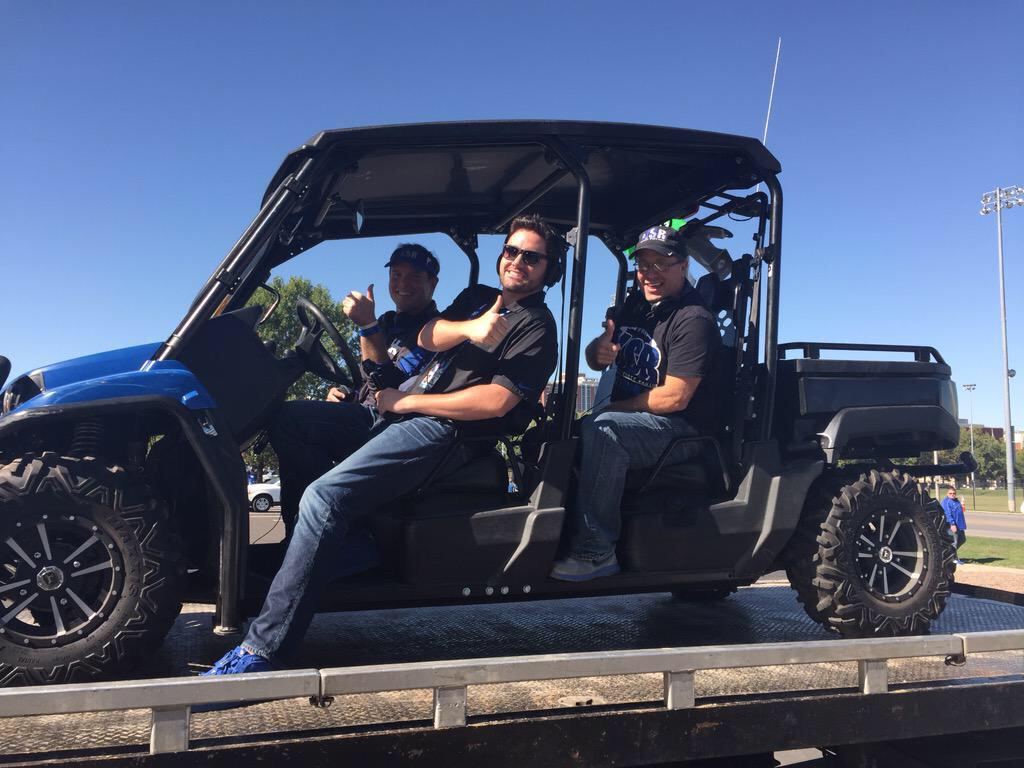 Matt's going to be at the Breeders' Cup all day, so Nick and I will join Ryan, Drew, and Jared for two hours of fun. Will we be on the Gator after its crash before the Auburn game? That's a very good question.
4:30 p.m. — Trick-or-treating stations open up outside the stadium
Additional official trick-or-treat locations will be next to Nutter Field House at the Texas Roadhouse Countdown to Kickoff area, near the stage set up for the pregame concern next to the Glenn Infiniti of Lexington Green Lot and at guest services locations outside gates 1, 4, 9 and 12. 
If your kids are coming in costume, keep this safety note from UK in mind:
Reminder to Fans — As per city ordinance, masks are not allowed. With Halloween approaching, fans are reminded that as per Lexington city ordinance, masks may not be worn in public.  Therefore, fans may not enter Commonwealth Stadium with masks or wear masks on game day.  Also, for safety and security purposes, costume props will not be permitted inside the stadium on game day.
4:50 – 5:15 p.m. — G Funk All Stars concert following Breeders' Cup Mile
The G Funk All-Stars, a popular funk cover band in Lexington, will perform in the Green Lot adjacent to Gate 1 starting at 4:50 p.m. They'l pause for the Cat Walk at 5:15 p.m. and then perform an encore, after which Dee Jay Silver will play.
Here's what the G Funk All-Stars do:
5:15 p.m. — Cat Walk
5:35 p.m. — Breeders' Cup Classic
Watch it on the giant video boards near the stage in the Green Lot.
7:30 p.m. — Kickoff
The only way that day can get more fun is if we beat Tennessee. Let's do that.