Fun Shannon Dawson Facts!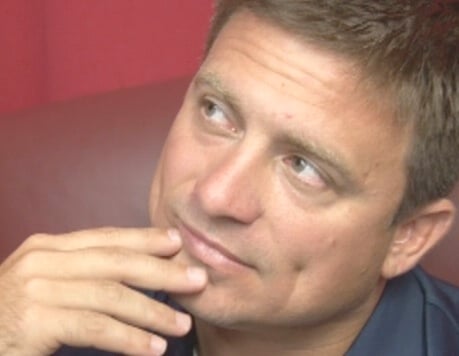 Shannon Dawson will soon become Kentucky's new offensive coordinator and he's a guy who didn't pop up on the public's radar until this week. Therefore he's unknown to many, if not all UK fans and followers out there.
But don't you worry, Big Blue Nation. KSR has some interesting facts on Stoops' new assistant:
— He's from the Hal Mumme coaching tree, having spent two years under Mumme at Southeastern Louisiana followed by one season at New Mexico State.
— KSR has been told his offense is similar to Neal Brown's but faster with more shots downfield. "He will play FAST, FAST, FAST," said one person in the know.
— In 2010, serving as the offensive coordinator at Stephen F. Austin, he guided the nation's No. 1 passing offense (362.2) and No. 4 scoring offense (36.3), ranking No. 6 in total offense (442.9).
— His first offensive coordinator job was at Millsaps College in Mississippi, where his offense averaged more than 35 points a game.
— He played quarterback and wide receiver at Wingate, where he led the team in receiving as a senior with 43 catches for 584 yards and seven touchdowns. He was second on the team as a junior with 31 catches for 410 yards and one touchdown. That same junior season, he completed 45 passes for 549 yards with seven interceptions and two touchdowns as a quarterback.
— He was named "Mr. Silliman Institute" in high school: