Friday Night Football Food For Thought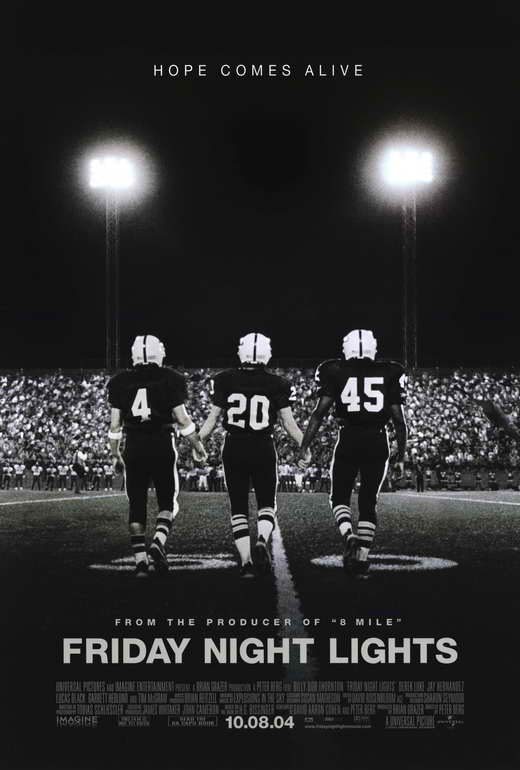 28 days from now, football stadiums will be filled across the state when the KHSAA kicks off their high school season. It may be 90-degrees but I can still feel the crisp autumn air. Luckily, the construction crews at Commonwealth Stadium have 15 more days than the high schoolers to have the Cats game-ready for the Ragin' Cajuns. Even though it looked pretty rough during the media tour, I'm confident it will be 100%, good-to-go by the time Kentucky upsets Florida. After dealing with Old Commonwealth for years, I can handle one game without all of the bells and whistles.
I could deal with all of the "this amenity will be here" Tweets, but I CAN NOT handle any complaints about the turf. Okay, the logo still looks weird, but the only people that prefer natural grass to turf, have never played on turf. The media's reaction was the same one I had when I first walked on a turf field at age 12: "Why is it so hot on my feet?" Ahhhh, I'm sorry doe's wittle toesy woesy's are warm. You need a kiss to make it feel better?
STOP IT! These guys have been playing on turf, probably more than they've played on natural grass. Even if they haven't traveled to other SEC schools, most of the big high schools in Ohio (and many in Kentucky) are equipped with similar, less advanced turf. If they aren't used to it yet, they can workout at Nutter, or the turf outdoor field at the practice complex.
Where it will make the biggest difference is in the rain. Freddie Maggard said Commonwealth was notorious for being a slick field. Even if that statement is false, the truth is that you easily lose a step in the mud compared to turf. Instead of running on your front spike, you're stuck running on the middle spikes making the quick cuts much slower.
If you want to whine about anything, whatever you do, don't whine about the new field. Earlier this week, the BBN was in shock and awe over a video released by Ky Wildcats TV featuring an assortment of one-handed catches from Alex Montgomery. The video has since been taken down, but nonetheless, it left the BBN impressed.
I gotta admit, I wasn't that impressed. I've shaken his hand before – THOSE THINGS ARE MASSIVE. Him catching a football one-handed is comparable to me catching a tennis ball one-handed. Alex's hands are so big, the equipment staff has a special stack of 4X "Alex gloves," they set aside especially for Mr. Montgomery.
Hopefully those hands can be put to good use this Fall after an 18+ month absence, following a knee injury from a post-touchdown chest bump. I'll keep my fingers crossed, because it's been nagging, forcing him to miss the second half of this Spring season to have cartilage in his knee cleaned out. If he can be consistent, he'll look like a tight end with a big (6'2″) and wide (220) presence in the middle of the field, except with the athleticism of an outside receiver. Maurice Clarett's appearance on campus is one of the smartest moves Mark Stoops has ever made. Super Bowl Champion Richard Sherman was an impressive guest, but I don't know if there's a person better to motivate Stoops' Troops than Clarett.
First, consider that Clarett was a hero to most of Stoops' players that grew up in Ohio. I wasn't a crazed Buckeye fan, but even I remember the intense drama that unfolded during the national championship game against Miami. They knew him at his highest, and now he's telling them how quickly it can all go away. If there is ever a moment of weakness in the future, where one might consider to give up or make a poor decision, Clarett's words will be in the back of their mind.
If you ever wanted to know if Mark Stoops "gets it," this is all the proof you need.