Four Takeaways from Kentucky's 2020 All-SEC Football Schedule
The abbreviated, conference-only 2020 Kentucky football schedule is complete. For 30 minutes the SEC Network unveiled the schedule week-by-week, slowly allowing fans to consume who's in their teams crosshairs. A look at the complete picture for UK.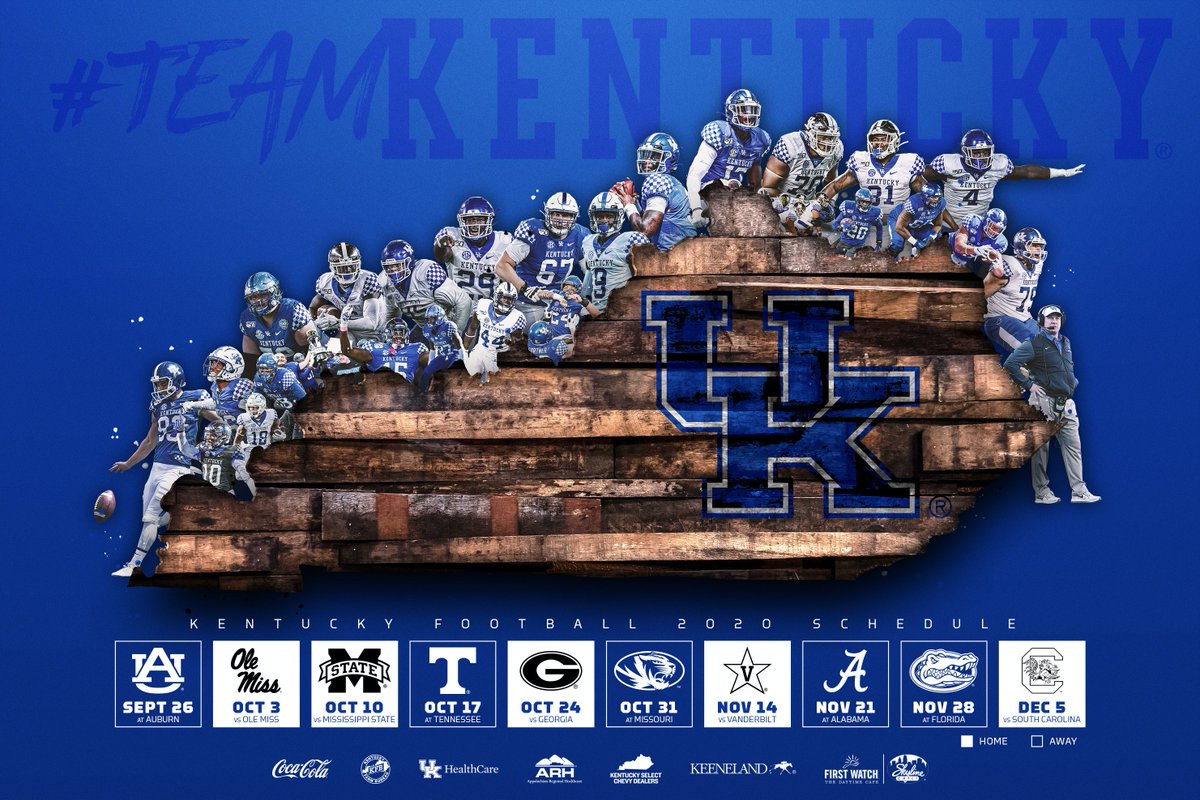 We have plenty of time to break down every aspect of this schedule. For now, these four things stick out like a sore thumb.
1. Florida in November
Kentucky has not played Florida in November since 1991. Instead of freezing out the Gators in the cold, the SEC has forced the Wildcats to go to Gainesville in early September. The year the game is finally moved to November, of course, the game is at The Swamp.
2. No Mac Jones
As Drew Franklin stated earlier, Kentucky wanted Bama early in the season for a variety of reasons, namely to get a shot at Mac Jones instead of Bryce Young, the No. 1 overall recruit from the 2020 class. By playing Alabama in November, it all but eliminates the opportunity to exact some revenge on the former UK quarterback commit.
Despite that, timing is actually on Kentucky's side. The Wildcats get a bye, then play a dilapidated Vanderbilt team before they travel to Tuscaloosa, essentially giving the team two weeks off. On the other sideline, Alabama and LSU will duel before the Crimson Tide host UK. The following week is the Iron Bowl.
That's right, Kentucky is sandwiched in-between LSU and Auburn on Alabama's schedule. Never has there ever been a more perfect trap game.
3. Early Egg Bowl
Kentucky will play the Mississippi schools in two of the first three weeks of the season. First-year head coaches Lane Kiffin and Mike Leach will still be working out the kinks in their offensive systems when they share the field with the Wildcats.
4. A Playoff to Atlanta
A 10-game SEC-only schedule is going to be difficult no matter what. Before tonight's announcement, the ultimate question was would the difficult games be spaced out enough to give the Wildcats enough time to physically recuperate. It's hard to imagine a scenario that could have played out better for Kentucky.
Sure, winning at Auburn will not be easy. Even so, Kentucky could enter the bye week with a 5-1 record. After taking care of Vanderbilt, UK's destiny is in their own hands with a three-game playoff to reach Atlanta. Is it crazy? Maybe, but crazier things have happened in 2020.