Former Wildcats heavily involved on NFL transaction wire.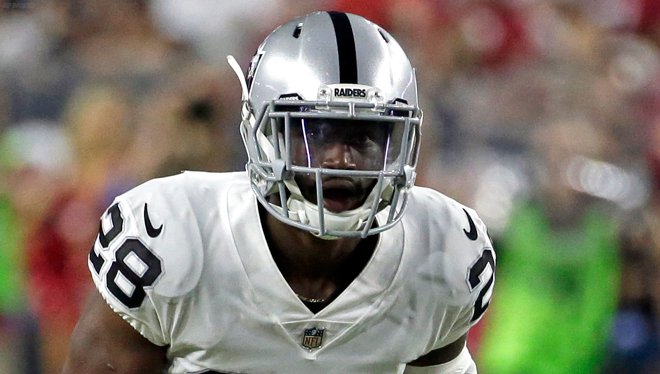 All NFL teams had to have their rosters cut down to 53 players by yesterday afternoon, and some familiar names are trickling out in the transaction wire.
As of now, six former Kentucky players have been waived by their respective teams.
Here are the list of former Wildcats involved:
Boom Williams was waived by Denver:
#Broncos waived former #Kentucky RB Boom Williams.

— Josh Edwards (@JEdwar247) September 3, 2017
Farrington Huguenin was released by the Steelers, but then signed back to the practice squad:
The Pittsburgh #Steelers have signed former Kentucky DE Farrington Huguenin/@FHARO_Turn91 (now a linebacker) to their practice squad. #BBN https://t.co/5knzzpSuNE

— ExCats (@ExCats) September 3, 2017
Receiver Chris Matthews was waived by the Ravens:
The Ravens have made the following roster moves: https://t.co/FLFT50NU37 pic.twitter.com/fu0MDKVHEV

— Baltimore Ravens (@Ravens) September 2, 2017
Marcus McWilson was released by Oakland:
#Raiders cut former #Kentucky DB Marcus McWilson.

— Josh Edwards (@JEdwar247) September 3, 2017
Josh Forrest has been waived by the Los Angeles Rams:
The #Rams' roster cuts include former UK linebacker Josh Forrest. He's listed as "waived/injured." #BBN https://t.co/6PY8KuISJn

— ExCats (@ExCats) September 2, 2017
As we told you guys a few days back, JD Harmon was released by the Browns:
The Cleveland Browns have cut Paducah Tilghman alum JD Harmon. Harmon played in all 4 preseason games with 2 tackles.

— Adam Wells (@TheAdamBWells) September 1, 2017
Tough day for NFL Cats… Hopefully they all find new homes sooner rather than later.
We'll keep you updated if any more names of interest have been released.