Former Wildcat in trouble with the law, again
Eastern Kentucky's Patrick Graffree, once a member of the UK football program, has found himself in trouble once again. The senior defensive tackle has been charged with criminal mischief, terroristic threatening and harassing communications. He turned himself in to police earlier today, regarding the incident that occurred last week.
From LEX18:
On June 29th, the Madison County Sheriff's Department reports that Graffree called the victim about a t-shirt that belonged to him. When she arrived to give him the shirt, the report says, no one answered the door. The victim reportedly left the shirt on his car and got in there to leave. That's when the report says Graffree came out of the residence and threw two glass bottles that were full at the victim's vehicle. It goes on to say, they were thrown with such force that it caused two dents in the car with damage estimated at more than $1,000. The victim then says Graffree told her that she needed to get her "boxing gloves" ready and that her "little mustang was going to meet his new friend and that he was not going to pay for those dents." [LEX18]
You may also remember Graffree from his starring role in the fight between UK and EKU football players on EKU's campus last January. He threw the vicious sucker punch that sent UK quarterback Drew Barker to the ground.
It's hard to imagine his football career will survive this one, if he's found guilty of the accusations.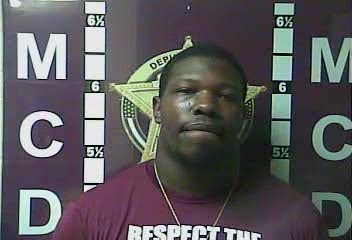 LEX18: EKU Player Charged With Criminal Mischief