Flow's here to stay, or time to go?
With Towles letting the flow loose, the Cats have found a new identity. We've seen our glory boy with at his best leading the Cats to a 4-1 record complete with comeback victories and losing streaks ending.
We've also seen him at his worst with a poor showing against UF on the field, and inside the helmet.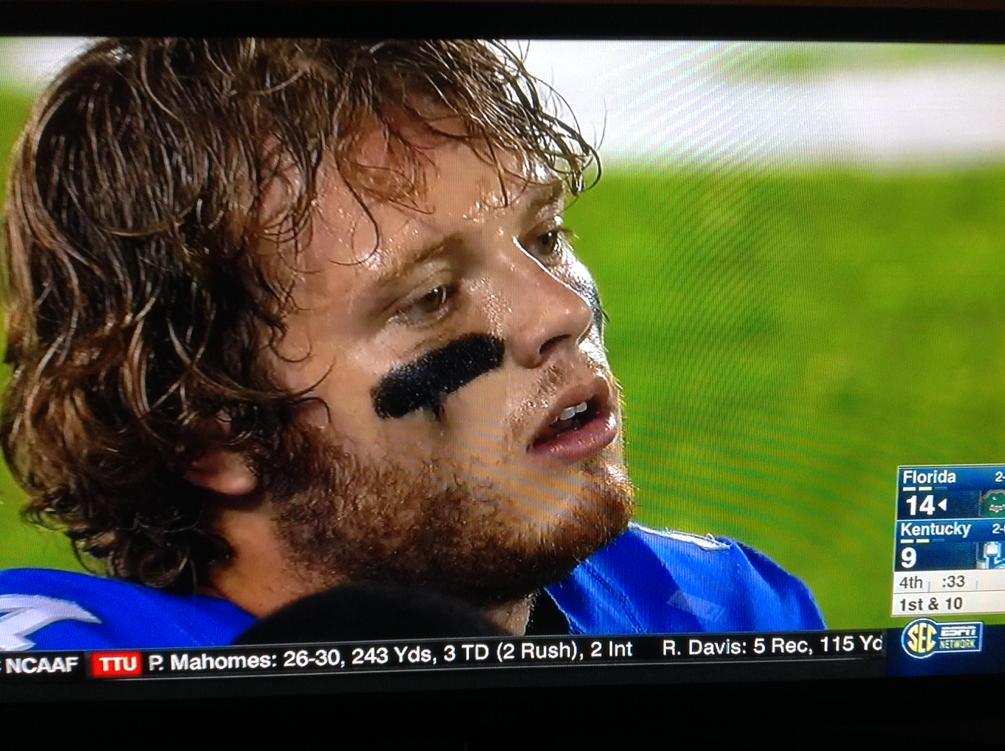 Then this weekend I watched the SEC Film Room special with Pat and Coach Stoops, and noticed the flow has continued to grow since our last encounter with Mr. Towles. It has grown wild since before the beginning of summer camp, and the hair gods have seemed to be treating the Cats pretty well this season. A good performance against Auburn will likely keep the flow alive, and I don't have any complaints about that. A healthy head of hair translates directly to the win-loss column. Look good, feel good, play good.
BBN, what is the general consensus, does the flow stay, or does it need to go? I don't know, but I do know Coach Marrow wears it better.