Five Thoughts on the First Half of the Spring Game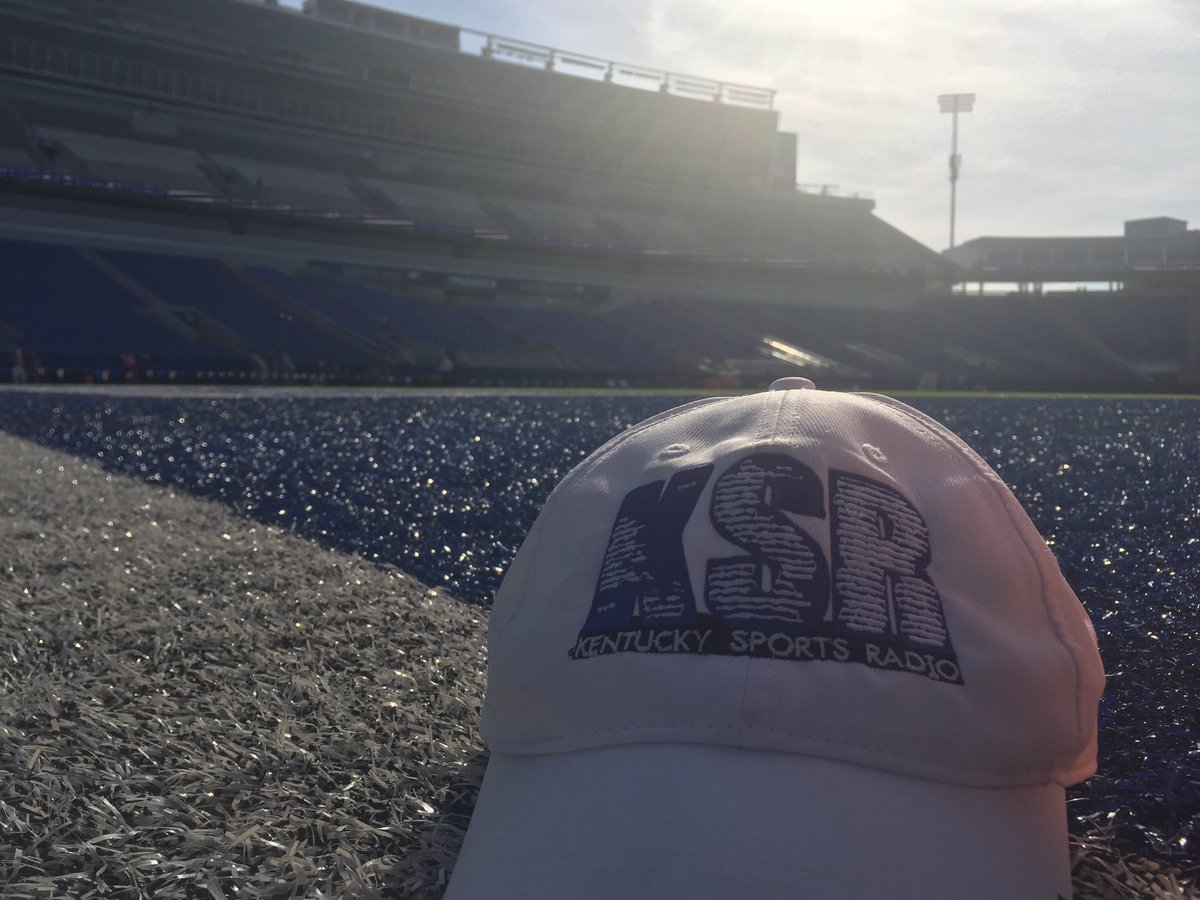 A Stephen Johnson interception to Kei Backham on third and long put the White Team on the 20-yard line with just over a minute to play.  Gunnar Hoak found early enrollee Clevan Thomas in the back of the end zone to tie the game at halftime.  Here's a few notes to keep you occupied while we wait for play to resume.
—  Benny Snell is still awesome, maybe even better.  He's likely done for the night, but his first two drives were a complete success.  He accounted for 42 yards and a touchdown on 6 touches in the first half.  Three of those touches were receptions.  He only caught two passes a year ago.  Just when you thought he couldn't get better, Snell adds receiving to his arsenal.
—  Kayaune Ross had the highlight of the half.  Unfortunately, SEC policy prevents me from sharing the video, but HOLY MOLY.  Derrick Baity couldn't have played better defense on the fade, yet Ross still found way to make the catch and get not just one, but two feet inbounds.
— Danny Trevathan is in the building.  The Super Bowl Champion linebacker and Chicago Bear is back in town to support his team.  Jojo Kemp still hasn't left.  Shadowing the broadcasting crew is a part of his internship that will help him complete his degree.
—  Believe the Boogie hype.  Jamar "Boogie" Watson got a sack in his first series.  He didn't stop until the horn sounded.  Boogie accounted for 3 first half sacks, and he should've had another but the ref didn't call the play dead.
—  Jamin Davis will not redshirt.  He's too good not to play.  The star of the White Team, Davis leads all defenders after one half of football with 7 tackles.  It felt like No. 44 was in on every run play.  Keep an eye on him in the second half and you'll remain entertained.