First Pass: The Tennessee Volunteers
Tennessee was the Southeastern Conference's preseason darling. Hoover's SEC Media Day buzz surrounded the highly talented Volunteers and its two Heisman Trophy candidates QB Joshua Dobbs and RB Jalen Hurd. The Volunteers limped out of the gate after barely surviving Appalachian State in overtime. Four more wins followed; but at no time did UT pass the conference or national title contender eye test.
A crippling run off injuries preceded three consecutive losses and disturbing turmoil. DT Danny O'Brien was dismissed from the team following a loss at Texas A&M. After 8 carries and 16 yards in an unsettling loss to South Carolina star RB Jalen Hurd shockingly decided to quit/transfer from the team.
2016 has been quite the roller coaster ride in Knoxville. Head coach Butch Jones' collection of superstars has yet to yield expected results that include a conference and possible national title run.
UT has recently gotten relatively healthy with possible returns of RB Alvin Kamara and CB Cameron Sutton for the Kentucky game. Lost for the season are: All SEC LB Jalen Reeves-Maybin, All SEC and All American KR Evan Berry, DT Kahlil McKenzie, DT Shy Tuttle, and LB Quart'e Sapp.
OFFENSE
Scoring: 32.1 points per game
Rush: 166.67 yards per game
Pass: 224.8
Total: 391.4
3rd Down: 39.4%
Red Zone: 91.18%, 25 touchdowns/6 field goals. SEC-2nd
Fumbles: 23, lost 9
Three Best Players
QB Joshua Dobbs: 145-246, 1896 yards, 58.9%, 18 TDs, 11 INT, 207 ypg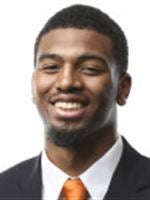 WR Josh Malone: 31 receptions, 536 yards, 3 TDs
RB John Kelly: 40 carries, 313 yards, 7.83 yards per rush, 3 TDs
DEFENSE
Scoring: 25.9 ppg
Rush: 191.67 ypg
Pass: 201.6
Total: 393.2
3rd Down: 34.5%
Red Zone: 86.67%, allowed 19 touchdowns, 7 field goals
QB Sacks: 20
Tackles for Loss: 70
Three Best Players
DE Derek Barnett: 9 QB sacks (SEC-1st), 14.5 TFL (SEC-1st)
Safety Todd Kelly: 60 total tackles, 6.67 per game
DE Corey Vereen: 27 tackles, 6.5 TFL, 4 QB sacks

SPECIAL TEAMS
— Punter Trevor Daniel averages 44.48 yards per kick.
— Tennessee has lost the SEC's top rated punt and kick returner due to injuries: PR Cam Sutton and KR Evan Berry.
Miscellaneous Notes
— DE Derek Barnett is an absolute WARDADDY. Barnett is 4 QB sacks shy of tying Reggie White as the program's all-time sack leader. He will pose a similar threat as Alabama's Jonathon Allen and must be accounted for prior to and during every offensive snap. Imposing football player.
— Allen, Barnett, and Vanderbilt's Zach Cunningham are the three most dynamic defensive players that I've evaluated on film this season.
— Tennessee has allowed 5 players in its last three SEC games to rush for more than 100 yards.
— RB Alvin Kamara could possibly return from injury to face the Wildcats. The Volunteers are battered and bruised but remain a highly skilled football team.
— QB Joshua Dobbs appeared more comfortable in operating the UT offense vs. Tennessee Tech. An obvious increase in tempo/pace increased the number of snaps and flow. Dobbs is also the team's 2nd leading rusher: 102 carries, 323 yards, 5 TD, 35.9 yards per game.
— Kentucky and Tennessee are both mathematically alive in the SEC East race. I'd expect the Cats and Vols to play as if their season is on the line; which it is.
— Texas A&M rushed 50 times for 353 yards and 4 TDs vs. UT. Alabama: 48 carries, 409 yards, and 4 TDs.
— Strangely the Florida Gators have thrown for the most yards against Tennessee: 23-39, 296 yards, 3 TD.
— UT has allowed 19 QB sacks. The Wildcats will have to up the pass rush as it didn't register a sack vs. Georgia.
Much more Wildcat and Volunteer information will be posted on the KSR site. Also make sure to download the Depth Chart Podcast as we'll dive into scheme, personnel, and other football nerdness.