Dorian Baker was the Hero, but Jeff Badet had the Catch of the Night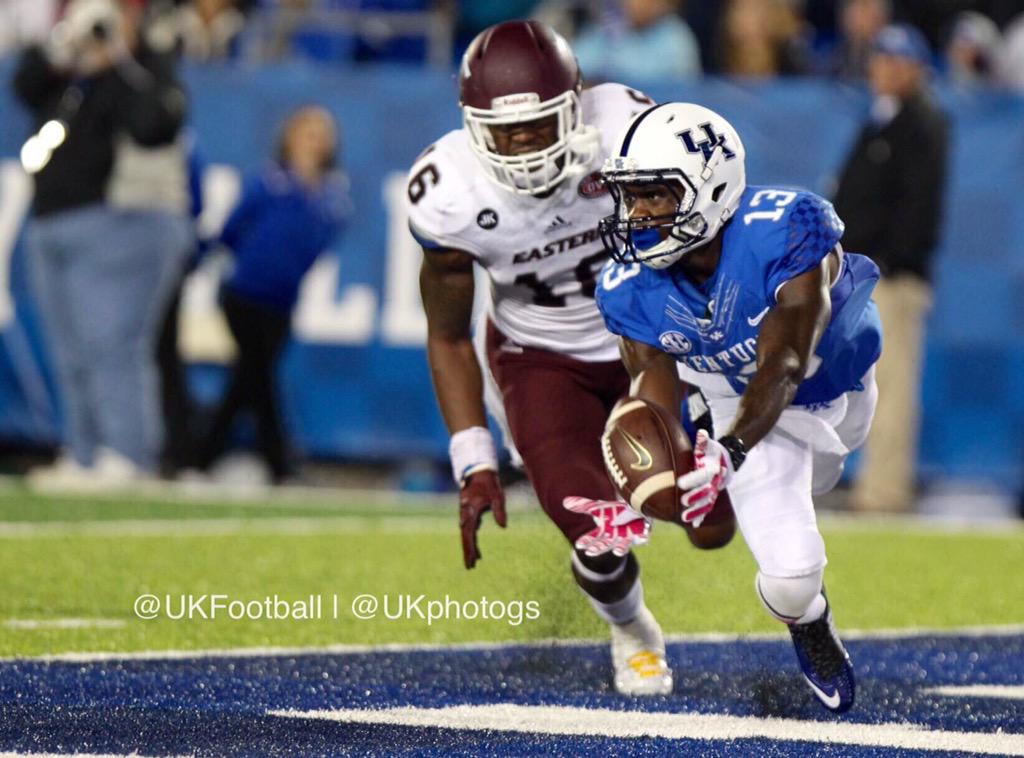 Jeff Badet already laid claim to one of the best catches of the year, but he one-upped it tonight.  In similar fashion, Badet fully extended for a diving 36-yard touchdown to give Kentucky a one touchdown lead.
Badet finished with four catches for 59 yards.