Derrick Ansley Promoted to Co-Defensive Coordinator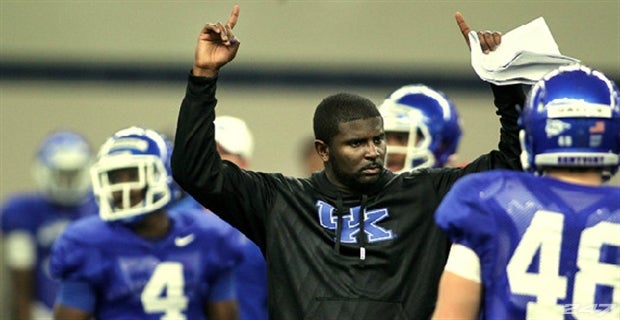 Today Stoops is announcing a new head coach of the offense and quarterbacks coach, but he's also making a move on the other side of the ball.  Cornerbacks coach Derrick Ansley will be the co-defensive coordinator alongside D.J. Eliot.  You've heard people on the offense referred to as "passing game coordinator."  Coach Stoops said Ansley will serve a similar function for the defense, and that it is not in any way shape or form a demotion for D.J. Eliot, who will still call the plays.
Ansley was rumored for multiple jobs, most notably Georgia, but Stoops convinced him to stay.  "We won a battle to keep him here," Stoops said.
Stoops does not expect any further changes on the staff but noted that other assistants have been, and are still being pursued by other schools.  He noted the one coach who turned down a Power 5 coordinator position, other schools have asked for permission to talk to Eliot, and not to mention Vince Marrow's opportunity to leave before last season.