Cory Johnson questionable for Thursday's game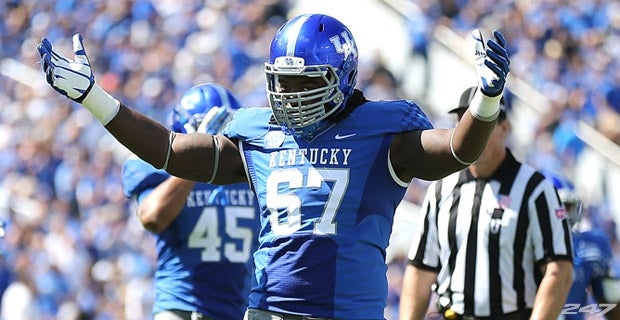 There was good injury news and bad injury news during Mark Stoops' press conference today. First, the good. As we saw on the depth chart, Jordan Swindle will be back at left tackle after recovering from a nagging injury. Cole Mosier will be his backup.
Now, the bad. Kicker Austin MacGinnis is day-to-day after getting banged up before the EKU game. Stoops said he's "kicked lightly" during practice. Freshman linebacker Jordan Jones is questionable, as is senior defensive tackle Cory Johnson, who Stoops said got "rolled up in practice a bit" last week. That's not good news considering Johnson is coming off two career games, but Stoops said if he's not able to play, having Regie Meant back at full speed will help offset the loss.
Regardless, heal up boys.