Cory Johnson continues to impress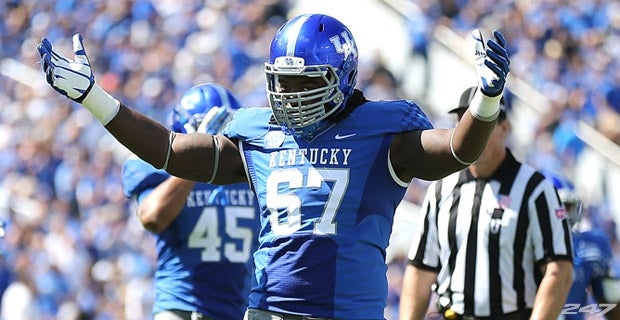 The story of the night on the defensive side of the ball was defensive line up and comer, Cory Johnson. He erupted for 19 tackles on the night and surely will be in contention for another player of the week award after his individual impressive performance against the Colonels. He was unstoppable again this week for the 3rd straight week in a row. He gave the EKU offensive line fits all night long and was one of the few bright spots on defense last night.
Johnson was a one-man wrecking ball in the final moments of the game, getting into the backfield on consecutive plays and coming up with the game-winning sack on the final play of the game. 19 tackles is a new career-high for the senior, coming just one week after his old career-high performance with 11 tackles  against Mizzou. Cory Johnson has averaged 15 tackles in each of the last two games, and hopefully will continue his dominance past the bye week alongside the probable return of Regie Meant before Auburn.