BREAKING: Terry Wilson out for the season with torn patellar tendon
It's now official: Kentucky's starting quarterback Terry Wilson will miss the remainder of the season due to a left knee injury. UK has confirmed Wilson tore his patellar tendon and will require season-ending surgery. The university announced the heartbreaking news via a press release, which included this quote from Coach Stoops.
"I'm very sorry about Terry's injury," Stoops said. "He has done so much for our program over the last two seasons, both in leadership and his production on the field."
Stoops went on to say the team's QB will still play an active role in the locker room and will continue to serve as a team captain. Here's a look at the full statement.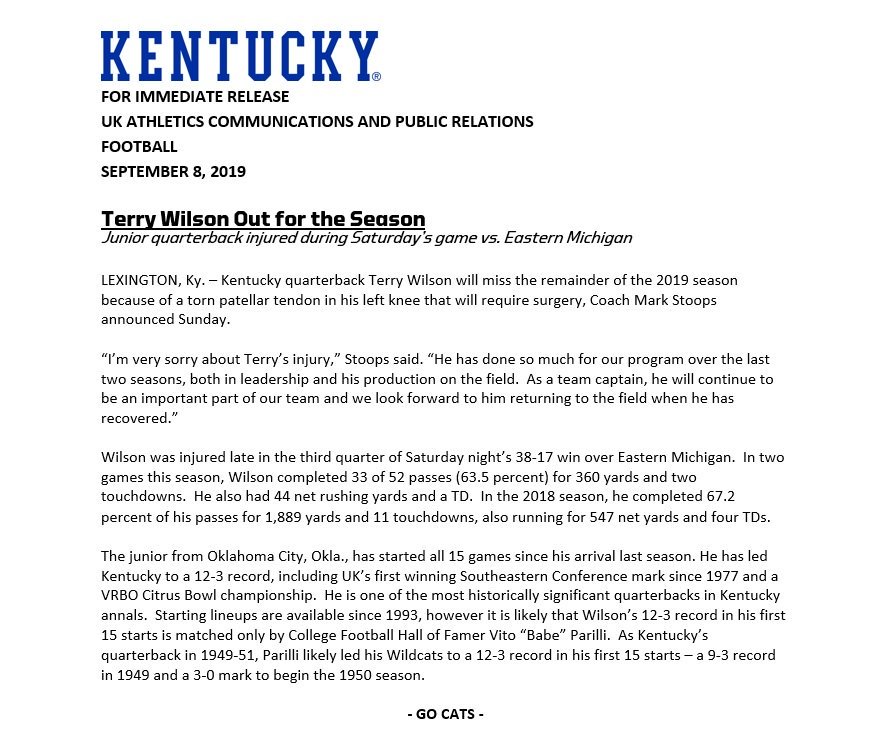 Things looked bad when Wilson was spotted in a full-leg brace earlier Sunday, but the statement from UK makes things official.
Our thoughts go out to Wilson and his family during this devastating injury, and KSR will continue to break down what the loss means for the Wildcats later tonight.
Sawyer Smith, it's your team now.