Breaking Down Kentucky's Possible Bowl Destinations
This time last week, Kentucky fans were centering their bowl plans around three potential destinations: the Liberty Bowl in Memphis, the Independence Bowl in Shreveport, and the Birmingham Bowl. Kentucky's big win over Louisville vaulted the Cats into the next tier of bowls, bringing in a new trio of possibilities: the Music City Bowl in Nashville, the Belk Bowl in Charlotte, and the TaxSlayer Bowl in Jacksonville. While Kentucky's bowl destination won't officially be announced until Sunday, negotiations are currently in the works, and word could leak out as early as tonight (right now, it looks good for Jacksonville). The ins and outs of where the Cats end up are complicated, and honestly, boring, so I spent my day breaking down something far more interesting: the destinations themselves.
Let's compare the Music City, Belk, and TaxSlayer Bowls and their respective cities to find out which bowl reigns supreme for the Big Blue Nation.
Bowl "Prestige": TaxSlayer Bowl
Technically, all four of these bowls are in the SEC's "pool of six," meaning on paper, they're of equal status, but off paper, it still feels like there's a pecking order. To my eyes, the TaySlayer Bowl (formerly the Gator Bowl) is the most "prestigious" of the four (although that may just be because it's in Florida), followed by Belk and Music City on the same level.
---
Timing: Music City or TaxSlayer Bowls
The Belk Bowl kicks off at 5:30 p.m. ET on Thursday, December 29, the same day as the basketball team's game at Ole Miss, which tips off at 8:00 p.m. ET. The timing there is not ideal for fans who want to make both trips, or don't want to miss a minute of the UK Sports action.
The Music City Bowl kicks off at 3:30 p.m. ET on Friday, December 30 and the TaxSlayer Bowl at 11 a.m. ET on Saturday, December 31. Neither conflict with a UK game and would set you up perfectly for a long New Year's Eve weekend in either Nashville or Jacksonville.
---
Payout: TaxSlayer or Music City Bowls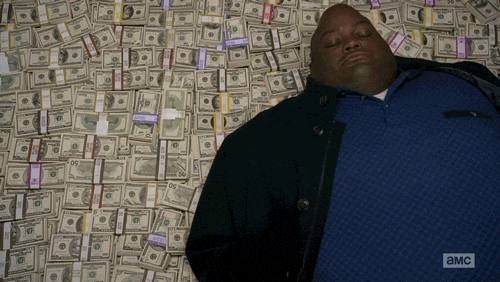 Last year, the TaxSlayer and Music City Bowls both paid each team $2,750,000, followed by the Belk Bowl at $1,700,000. So, if you're rooting for Kentucky to make money money make money money money (a portion of which will go back to the SEC), then root for TaxSlayer or Music City Bowls.
---
City: Nashville (Music City Bowl)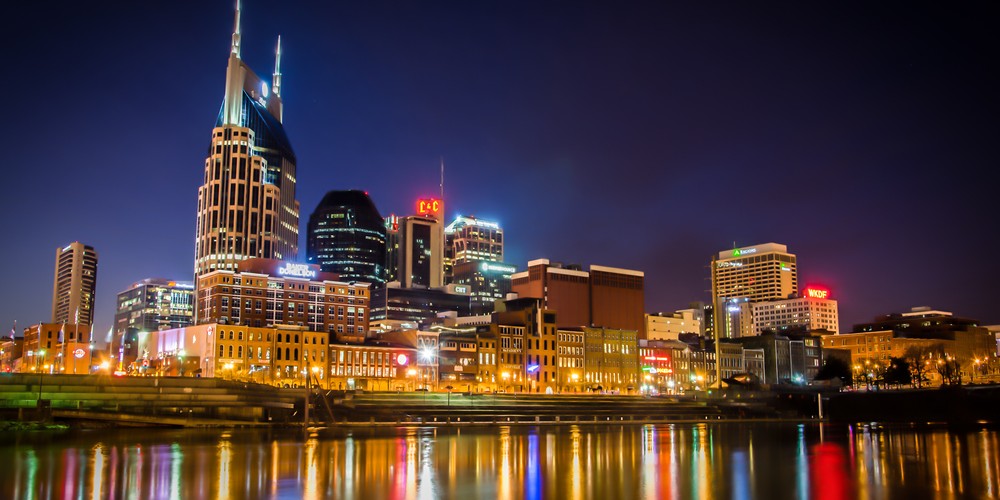 I'm obviously a little biased here, but Nashville is by far the best city of the four in contention. Sure, Jacksonville might have a beach, but Nashville is one of the fastest growing, most exciting cities in the country, with a downtown that I'd put up against any other in terms of nightlife, world-class music (not just country), a thriving food scene, and distinct neighborhoods near downtown for variety. If I had to rank the three cities, I'd go…
1. Nashville
2. Jacksonville
3. Charlotte
This is probably a rant for another day, but after four years at Davidson (which is located about a half hour north of the Queen City), I can say with complete certainty that Charlotte is one of my least favorite cities in the country to visit, and I've been to Houston, Dallas, AND Atlanta. Sure, it has some really cool cultural stuff, like the Mint Museum and the science museum, but if we're talking fun downtowns (excuse me, uptown) to walk around, Charlotte is way too clean and has very little character, which makes complete sense when you consider it's the banking hub of the south. It may be a great place to live, but visit for a bowl game? C'mon.
To all my Davidson friends who still live in Charlotte, sorry. (Also, what are you doing reading a Kentucky blog?)
---
Food: Nashville (Music City Bowl)
Nashville has hot chicken, Jacksonville has…fish?, Charlotte has…Cheerwine, Pepsi, and apparently liver pudding. I guess if we're extending this to all of the Carolinas, you could include Carolina pulled pork with vinegar BBQ sauce, which is really good, but not as good as the tantalizing torture of hot chicken.
---
Proximity to Kentucky: Nashville (Music City Bowl)
This one's easy. Driving times from Lexington, via Google Maps:
Nashville (Music City Bowl): 3 hours 20 minutes (not if you're in my car)
Charlotte (Belk Bowl): 6 hours 16 minutes
Jacksonville (TaxSlayer Bowl): 10 hours 31 minutes
If you're able, fly to Florida. Or, pull a Matt and make your friends ride with you!
---
Hotel prices: Charlotte (Belk Bowl)
This is one category in which I cannot defend my town. Hotel prices in downtown Nashville have skyrocketed over the past two years to astronomical levels. On the average weekend, it's more expensive to stay in downtown Nashville than it is Manhattan, which is just nuts. Part of that is due to more demand than supply; Nashville is one of the fastest growing cities in the country as well as one of the most popular tourist destinations. There simply aren't enough hotel downtown right now to keep up. They're building new ones left and right, but until those are done, get ready to shell out at least $400/night for a good hotel room in the middle of hustle and bustle. (Or, get a hotel room just out of town for infinitely cheaper and Uber/Lyft in.)
Average hotel prices in all three cities for the dates in question (near each stadiums):
Nashville: $400/night
Charlotte: $190/night
Jacksonville: $200/night
---
Ticket Prices: Music City Bowl
| | |
| --- | --- |
| Bowl | Ticket price range |
| TaxSlayer Bowl | $60 – $125 |
| Music City Bowl | $22 – $120 |
| Belk Bowl | $38 – $135 |
A quick search of Ticketmaster gave me the lowest prices, but if you request bowl tickets through UK, they also list the highest potential price. By that measure, Music City Bowl is the cheapest, but not by a sizable margin.
Also of note: UK says that preordering tickets to the bowl you'd like to go to through them is a good way for that bowl to gauge fan interest. Of course, if that bowl doesn't pick UK, you won't be charged for the tickets, but if you really, really want to go to one bowl over another, get to clicking.
---
Extra bowl events: Belk Bowl
Bowl related events in Nashville include the Hattie B's Hot Chicken Eating World Championships if you want to kill your digestive system, the traditional Battle of the Bands (featuring "Rubiks Groove," Nashville's best 80s & 90s dance party!), a pregame concert featuring Jason Eskridge, and a postgame concert featuring LOCASH. And, of course, Broadway, Nashville's New Year's Eve event featuring Keith Urban, and several Bang This twins sightings.
Game week events in Jacksonville are a little more subdued, with the VyStar 5K run taking place on December 30, along with the Community First Jacksonville Light Boat Parade that night, and various pep rallies and tailgate events. (LAME.)
Meanwhile, Charlotte's putting all of its eggs in one basket with a Tim McGraw concert before the bowl at 2 p.m. Considering he's the only one of the artists I've mentioned that I've heard of, I'll give the slight edge to Charlotte here. …But that Hattie B's Hot Chicken Eating Contest sounds both awesome and dangerous.
---
Twitter accounts: @BelkBowl
Well, hello @UKFootball… pic.twitter.com/FClZRtoCHR

— Belk Bowl (@belkbowl) November 28, 2016
@BelkBowl is running away with this category, especially after they called out @MusicCityBowl for mistakenly saying Rick Pitino was still UK's basketball coach. I may not like Charlotte, but I admire @BelkBowl's social media sass. @TaxSlayerBowl has yet to enter the Twitter competition for #BBN's affections, but at least they know the path to our hearts:
Bourbon will be consumed in high quantities within the state of Kentucky on this day.#UKvsLOU

— TaxSlayer Bowl (@taxslayerbowl) November 26, 2016
…and I just realized if I read this paragraph ten years ago I would officially send myself to the looney bin.
---
Conclusion
According to this breakdown, Nashville is the ideal bowl destination for Kentucky, but I'll fully admit that's because it's my ideal bowl destination for Kentucky. Besides, it seems like buzz is heading in the TaxSlayer and Belk Bowls' directions, and really, the BBN will have fun wherever the team goes. But, half of the fun of going bowling is talking about where we want to go bowling, so have at it.