Bobby Petrino abruptly leaves postgame press conference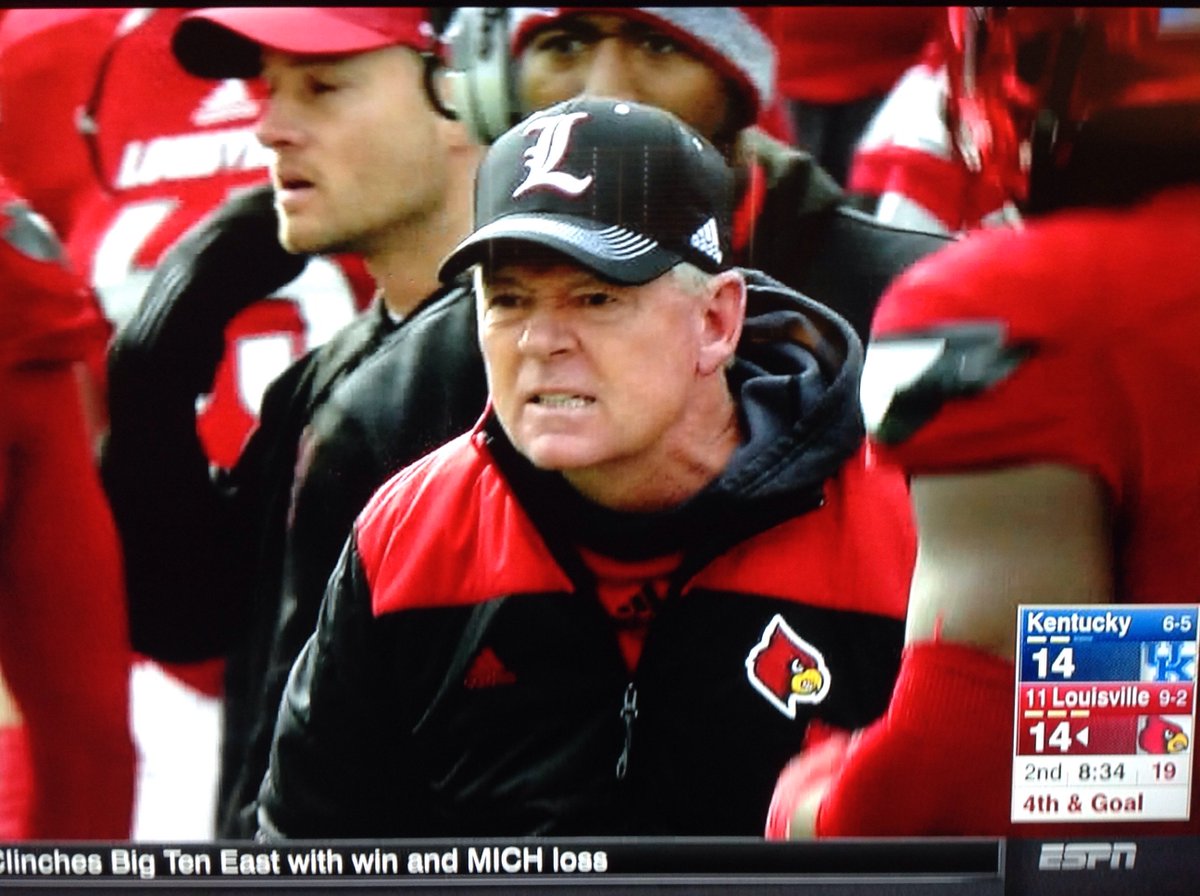 Bobby Petrino hates losing, but Bobby Petrino REALLY hates losing to Kentucky. According to cn|2's Lyndsey Gough, Petrino abruptly left his postgame press conference after a reporter asked if Heisman favorite Lamar Jackson stayed in the pocket too long vs. Kentucky:
"Really? That's a bad question right there. Lamar competes his butt off, does everything he possibly can to help us win. He's had an amazing season, he's used all the talent that God gave him and that's a bad job of questioning him."
And then Petrino stormed out. Here's the video from the Herald-Leader:
You mad, Bobby?