Benny Snell Makes the Regional Cover for Athlon Sports' College Football Preview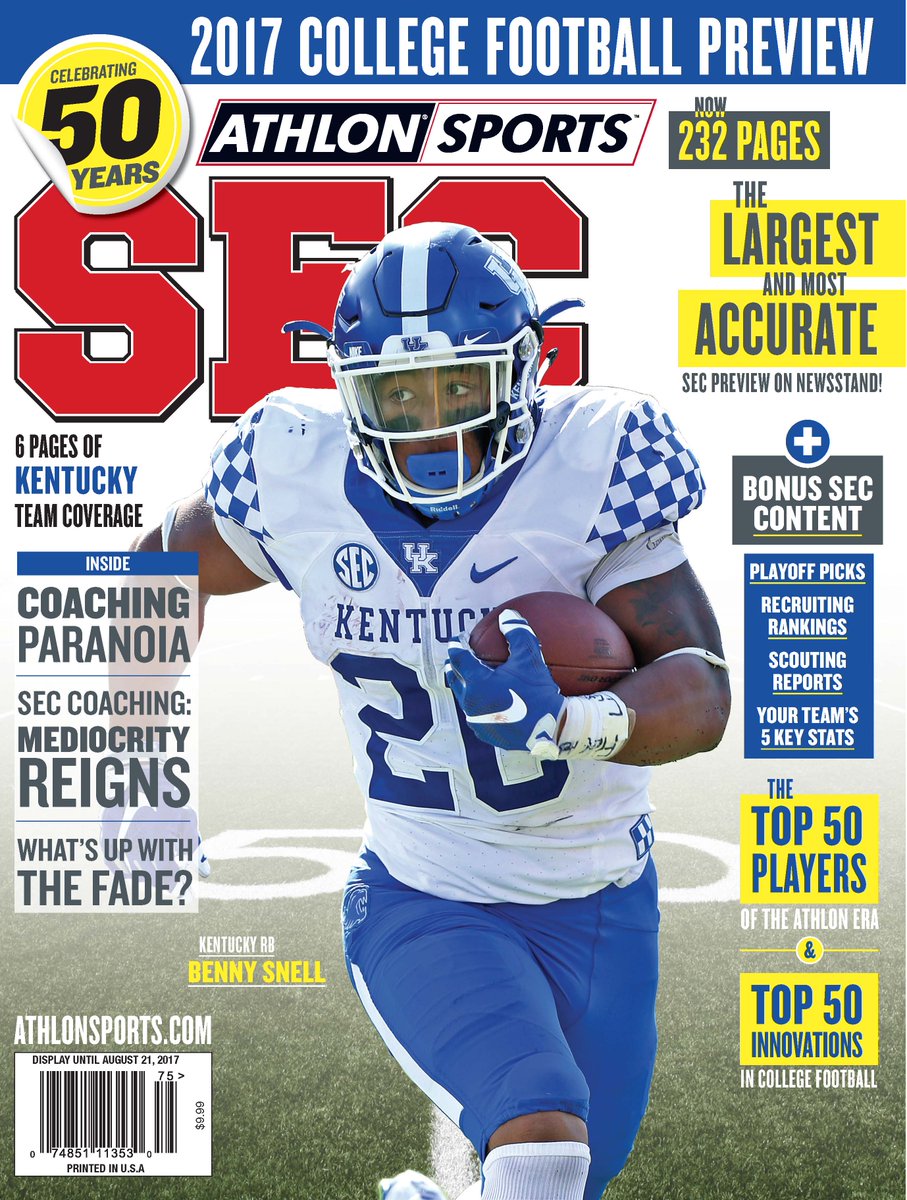 Summer has yet to start with the Memorial Day holiday weekend, but it's already college football preview magazine season.  The first to be released of the season is from Athlon Sports, featuring Freshman All-American Benjamin Snell Jr. on the cover.
Better known as Benny, Benny tha Bandit or simply "Snell Yeah," Snell is one of seven Wildcats who made Athlon's Preseason All-SEC Team.
Benny Snell, Third Team All-Purpose Back
Nick Haynes, Second Team Offensive Guard
Cole Mosier, Fourth Team Offensive Tackle
Jordan Jones, First Team Linebacker
Denzil Ware, First Team Linebacker
Mike Edwards, Second Team Safety
Austin MacGinnis, Fourth Team Kicker
The SEC has many great running backs, which makes Snell's low spot semi-understandable.  What's ludicrous is Mike Edwards' spot on the second team.  Athlon has their Crimson-tinted glasses on, because there's no way Edwards isn't the best safety in the SEC.
[See Athlon's Preseason All-SEC Team]