Benny Snell is inching toward more broken records
Stop me if you've heard this before: Benny Snell is close to breaking a Kentucky football record. Multiple, actually.
After a 125-yard, two touchdown performance against Central Michigan, the dynamic Wildcat running back is now just three touchdowns away from the career touchdown record and roughly 100 yards from breaking into the top-five in total yardage, among other records.
Randall Cobb sits atop Kentucky's all-time career touchdown leaderboard with 37 total, but Snell is now just three behind at 34 scores. The Wildcat back broke his tie with Craig Yeast on Saturday.
He may not break it next week against Florida, but he will almost certainly tie or surpass Cobb against Murray State the week after.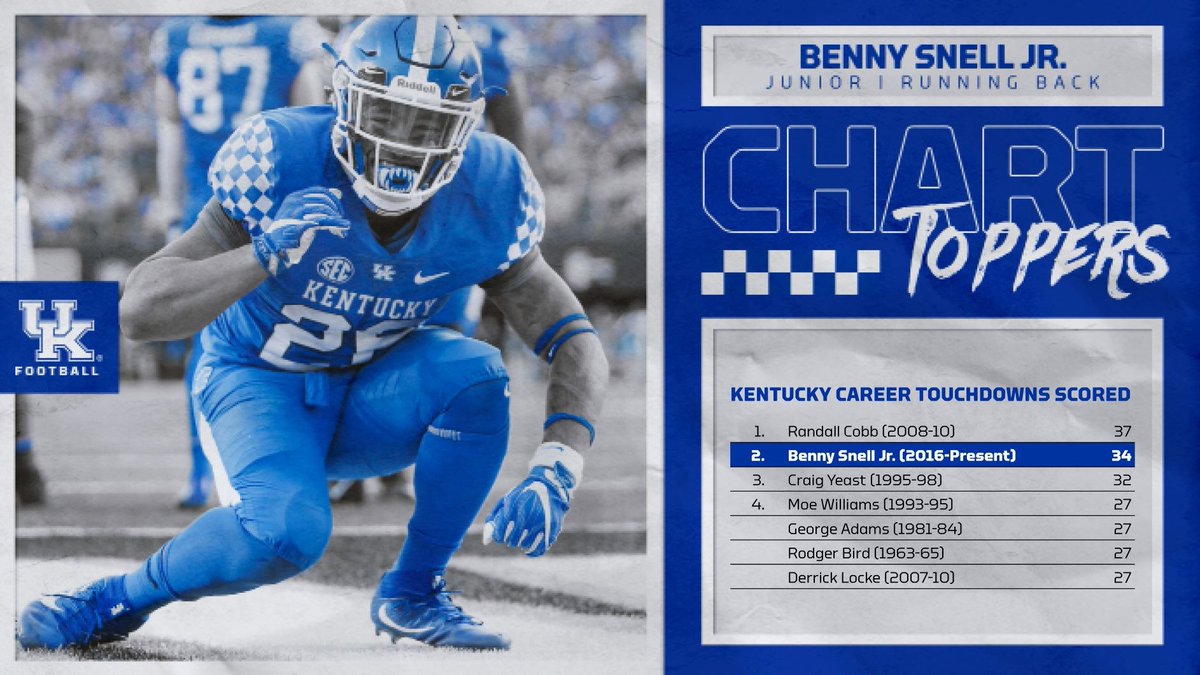 His performance against Central Michigan put him tied for second in career 100-yard rushing games with 13 total, tying Rafael Little and Moe Williams. He is now just five games away from tying Sonny Collins' record of 18.
With just four more touchdowns on the year, Snell will pass Cobb and Taylor Begley at No. 5 on the all-time scoring list with 226 career points. It will take 26 more touchdowns to break Austin MacGinnis' ridiculous UK record of 359 career points, which seems only possible if he sticks around for another season (unlikely). He will likely enter the top-three by topping Joey Worley's 246 career points, which will take seven more scores. If he continues his pace from last season, he could finish No. 2 by scoring 17 more times to top Lones Seiber's 305 points.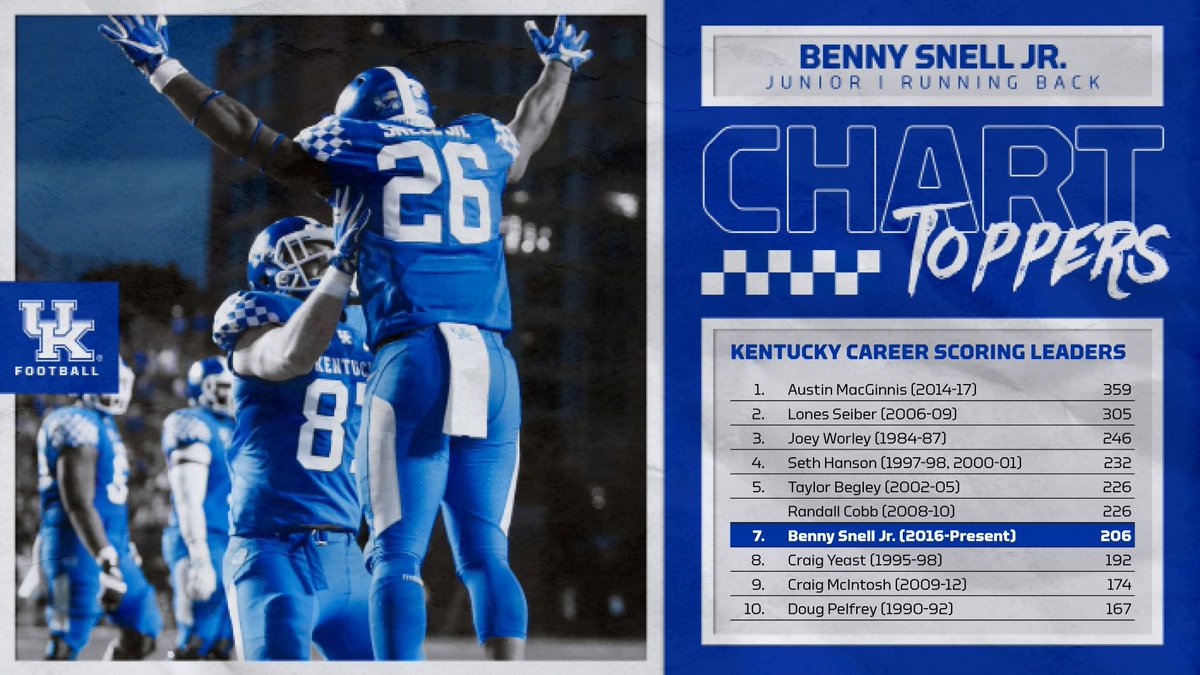 Finally, Snell is just under 1,300 yards away from breaking Sonny Collins' record of 3,835 career rushing yards. If he maintains his current pace, he will be able to enter the top-five next week, and should eclipse the No. 1 spot by the final week of the season.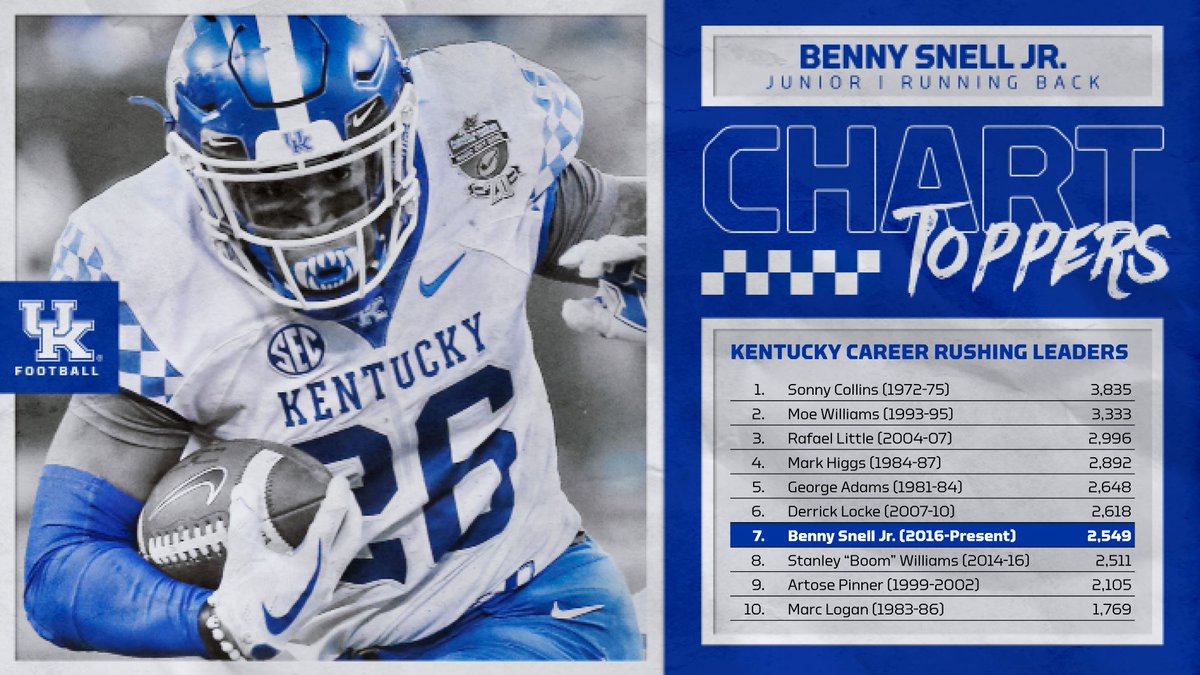 There aren't going to be anymore records to break by the time Snell leaves Kentucky.
[mobile_ad]