Auburn WR says Tigers "have a point to prove"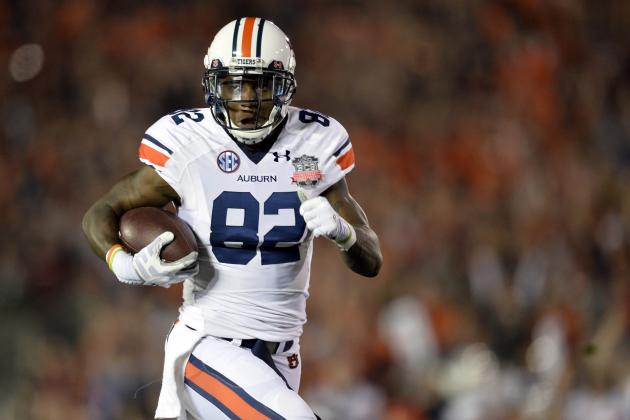 To say things haven't gone as expected this season for Auburn would be a major understatement. The preseason top 10 Tigers are 3-2 so far this season, making Thursday's game against the Cats a must-win situation. Senior wide receiver Melvin Ray says they're ready to make a statement.
"It's big for us," Ray told reporters today. "This is SEC play. Kentucky is a good team, and we still have a point to prove. It's going to be a big point."
Ray has nine catches for 84 yards and two touchdowns so far this season, and his production will likely increase with star wide receiver Duke Williams off the team. Who will throw him the ball? Good question. Today, Gus Malzahn said the competition for the starting quarterback spot is still ongoing.
"I really feel like Jeremy (Johnson)'s done a solid job," Malzahn said. "He's back in the mix. I think it's been good for both of them. We'll make a call on that later in the week."
In the preseason, many considered Johnson a Heisman candidate, but he was benched after throwing six interceptions (and five touchdowns) in his first three starts. Redshirt freshman Sean White started the last two games and hasn't thrown a touchdown yet. There's even been talk of adding JuCo QB/WR Jason Smith into the mix.
"I could see why there's a battle between those two now because it could go either way," Ray said. "It's just all about whoever can give us the best chance."
Stay tuned…