Arkansas head coach Sam Pittman out with COVID
Yet another head coach in the Southeastern Conference tested positive for COVID-19.
This time the virus made its way to Sam Pittman, a 58-year-old rookie head coach. In his debut season at Arkansas, Pittman has the Razorbacks' rebuild ahead of schedule with wins over Mississippi State, Ole Miss and Tennessee, putting him in the early conversation for SEC Coach of the Year.
On Sunday, Pittman tested positive during the routine test conducted the morning after each game. "He is not symptomatic and is in self isolation at home," a statement from Arkansas reads.
Former Mizzou head coach Barry Odom, now an assistant under Pittman at Arkansas, will serve as head coach while Pittman is quarantining, although Pittman will still be active as much as possible via Zoom.
Arkansas is scheduled to travel to Gainesville to play Florida this coming Saturday.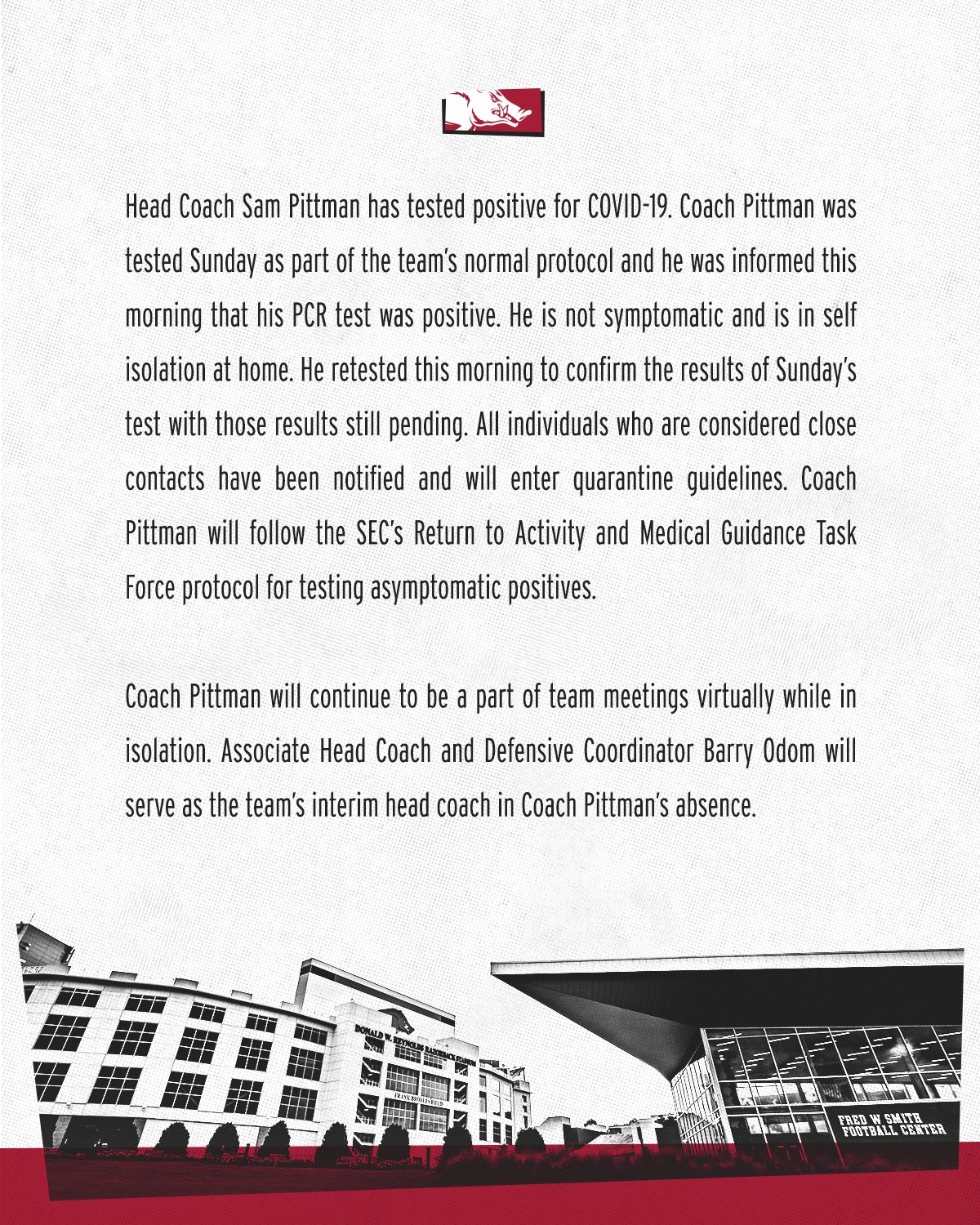 Pittman is the third SEC head coach to test positive, joining Nick Saban and Dan Mullen on that list, that we know of.
Kentucky does not play Arkansas in 2020, but the two teams could be competing for the same bowl games in the postseason.