Alabama coming for Derrick Ansley; Nick Saban better back off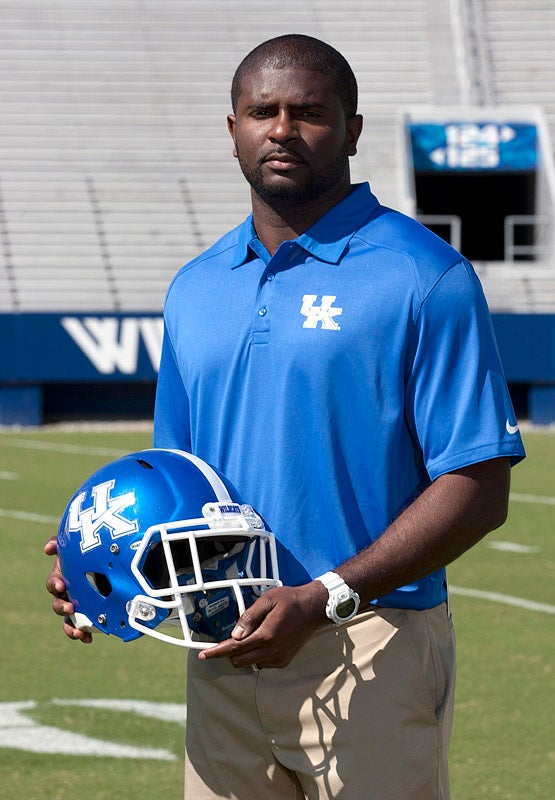 There's word spreading around Lexington and Tuscaloosa that Alabama is trying hard to pull Derrick Ansley away from Kentucky. Ansley was promoted to Co-Defensive Coordinator last month for the outstanding job he's done since joining Mark Stoops' staff as cornerbacks coach in 2013.
Following Ansley's promotion, Mark Stoops said, "Derrick has done a great job. Just like you see someone on offense being named passing game coordinator, Derrick handles a lot on that side of the ball. This is to reward him for the work that he has done and to continue to give him more responsibility. He has earned that."
Now there is legitimate concern he could pack up and join Nick Saban's staff in T-Town. That would be a huge hit to the UK staff, but who could blame him?
Please stay.