30 things that were happening the last time Kentucky beat Florida
Let me take you back in time, almost 31 years to November 15, 1986, the last time Kentucky beat Florida in a football game. What was happening in the world back then? As a two-year old, I was just learning how to form sentences, but thanks to the Google machine, I can bring you these events that were happening the year the Cats were last victorious over the Gators on the gridiron.
1. Top Gun was the highest grossing film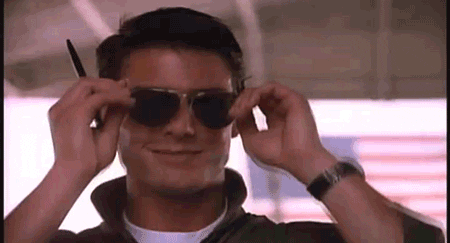 Fun fact: A Top Gun poster still hangs in my bedroom at my parents' house.
2. Crocodile Dundee was No. 2
3. Rex Chapman was preparing for his freshman season at Kentucky
As a freshman, Chapman averaged 16 points and was the hero of Kentucky's 85-51 win over defending National Champions Louisville. Rex had 26 points vs. the Cards on December 27:
4. The world was still reeling from the Challenger explosion
On January 28, 1986, the Challenger broke apart 73 seconds into flight, killing all seven crew members. Tens of thousands of school children were watching live as it happened because teacher Christa McAuliffe was a member of the crew.
5. …and the Chernobyl Nuclear Disaster
Man, the first half of 1986 was pretty depressing.
6. The Cosby Show was the top TV show
If we had only known then…
7. IBM unveils the PC Convertible, the first laptop computer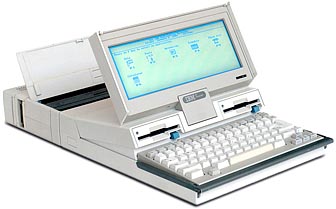 Remember this the next time you complain about your laptop being heavy.
8. The week of the game, "Amanda" by Boston was the #1 single on the Billboard charts
Speaking of…
9. Billy Gillispie was 27 years old
10. The Chicago Bears won the Super Bowl
11. Elle Macpherson was the supermodel of the moment
12. Girls were trying to be Madonna
13. Guys were trying to be Don Johnson
14. The Nintendo Entertainment Center was released
15. "The Legend of Zelda" was released
And kids today wonder why video games are considered nerdy.
16. Aerosmith and Run DMC released "Walk This Way"
17. Run DMC also gave birth to the sneaker culture
18. Beer commercials were a lot better
19. The world found out that an entire season of Dallas was just a dream
20. Alf debuted
21. So did Designing Women
22. And Double Dare
23. Ferdinand won the Kentucky Derby
24. Ferris Bueller took the day off
25. A 20-year Mike Tyson became the youngest Heavyweight Champion in history
26. Geraldo Rivera opened Al Capone's secret vault only to find a bottle of moonshine
27. Teddy Ruxpin was one of the most popular toys
28. Paul Simon's Graceland was released, which included "You Can Call Me Al"
Still a classic.
29. Fox started broadcasting, and its first show was "The Late Show," hosted by Joan Rivers
30. Stephen King's "It" was the hottest book
It is now the hottest movie…has to be a good sign, right?