20 Numbers You Need to Know About the Governor's Cup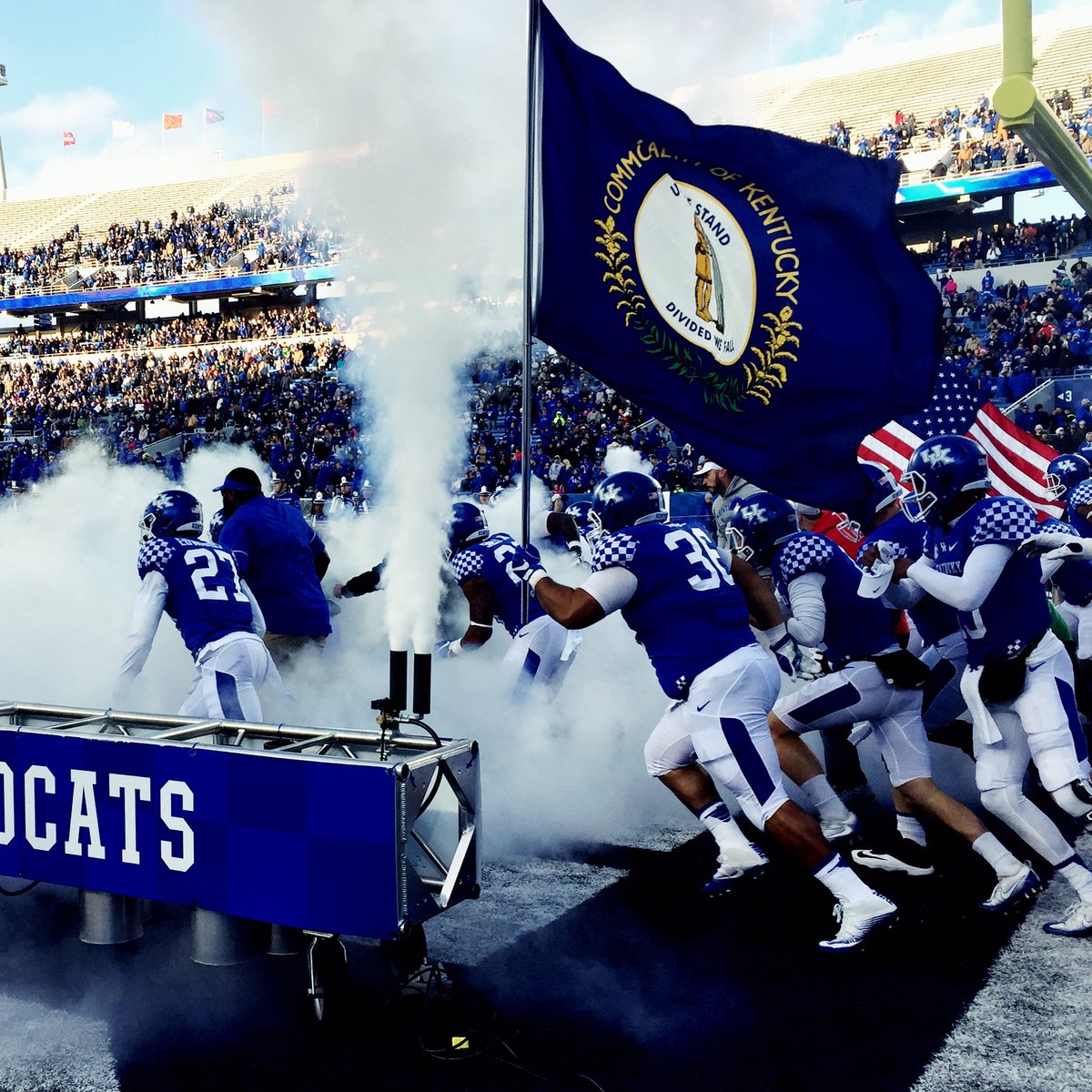 2 — Times James Quick blew it vs. Clemson.
4 — The most years Bobby Petrino has ever stayed at one school (Arkansas & UofL).
5 — Interceptions by UofL cornerback Jaire Alexander, tied for 6th in the nation.
5.5 — UK's average yards per carry, one yard better than the school record.
6 — Catches over 40 yards by Jeff Badet.
7 — Players on the UK roster from Louisville, most notably Charles Walker.
11 — Sex acts at Billy Minardi Hall confirmed by the NCAA.
12 — Touchdowns by Benny Snell, two behind SEC-leader Derrius Guice.
14 — Number of wins each team has in the Governor's Cup.
20 — UofL lost fumbles, most in the nation. UK has lost 14, tied for 124th in the nation.
21 — Kentucky's largest lead over the Cards in 2015.
24.46 — Average yards per catch by Jeff Badet, second in the nation.
33 — The Cards' average margin of victory in 9 wins. Their closest victory was a 7-point victory over Virginia.
47 — Total touchdowns by Lamar Jackson this season. Kentucky has 42 total touchdowns.
110 — The weight of the Governor's Cup trophy. It stands 33 inches tall and cost $23,000.
242.4 — Rushing yards per game by UK, ranked 17th nationally.  On the other side of the football, UofL allows 99.18 yards per game, ranked 6th nationally.
292.2 — Amount of yards the Cards surrender a game, ranked No. 7 in the nation.
301.2 — Average rush yards through UK's last six games.
316 — Total yards in Lamar Jackson's coming-out party against UK in '15.
6,792 — Average number of empty seats while fans get more beer at the concession stands.