Cats in the NBA
Former Kentucky Players in the NBA
Media Day unofficially opened the NBA season today, meaning we got to hear from the 31 Kentucky players on NBA rosters for the first time this season.
With so many players and so many quotes, we narrowed it down to the best of the best moments from throughout the day:
Malik Monk got things started with a fantastic quote about growing up now that he has a puppy at the house. If he oversleeps even by 30 minutes, his Neapolitan Mastiff named Bear will pee on the floor:
Hornets' @AhmadMonk says his dog, a Neapolitan Mastiff named Bear, is helping make him a better player. "I look at life differently; it's like I've got a kid now." #BBN #BuzzCity pic.twitter.com/DNL43wV2kA

— ExCats (@ExCats) September 24, 2018
We wrote about it earlier, but Enes Kanter made headlines this afternoon by talking about his nipples at New York's media day…
Kanter ? #KnicksMediaDay pic.twitter.com/mL58LhrYoW

— TLSM (@TLSportsMedia) September 24, 2018
Kanter added that the Knicks PR department frequently tells him he needs to "think before (he) tweets."
Unfortunately for them, they're going to have to let Enes be Enes.
Enes Kanter says the Knicks PR department tells him frequently: "Think before you tweet!"

— Tommy Beer (@TommyBeer) September 24, 2018
Devin Booker, sporting a sleek green splint following his right-hand surgery this summer, said he's a big fan of unicycles.
LOL Devin Booker on unicycles: "I'm a big fan. I've never been on one, but I'd like to try one someday."

— Gerald Bourguet (@GeraldBourguet) September 24, 2018
Devin Booker with the green splint. "It's a fashion statement," he says with a grin pic.twitter.com/nVsB7O1CYi

— Gerald Bourguet (@GeraldBourguet) September 24, 2018
Speaking of injuries, we also got another taste of #VandoWatch today, bringing back memories of last season.
Denver Nuggets president of basketball operations Tim Connelly says Jarred Vanderbilt has "fallen in love with the weight room," though there is still no timetable for his return.
Connelly on Jarred Vanderbilt : "Jarred is looking really good and has fallen in love with the weight room."

There is still no timetable on his return either.

— T.J. McBride (@TJMcBrideNBA) September 24, 2018
Like Vanderbilt, Brandon Knight of the Houston Rockets is dealing with an injury that will keep him out for a while. Rockets GM Daryl Morey says he's going to miss training camp and the entire preseason.
"He's gonna be out for training camp and preseason. He has an infection (in his knee) that's clearing up." – Morey on Brandon Knight #Rockets

— Alykhan Bijani (@Rockets_Insider) September 24, 2018
Now onto strictly basketball stuff…
Anthony Davis kept it simple: he's focused on winning games and becoming the most dominant player in the league this season. No big deal.
Anthony Davis is focused on 2 things this season

1) Winning

2) Being the most dominant player in the NBA pic.twitter.com/FaxiDVpgM5

— Def Pen Hoops (@DefPenHoops) September 24, 2018
He also discussed his recruitment of former Kentucky big man Julius Randle, where he said it was an easy job to bring him from Los Angeles to New Orleans.
Anthony Davis on his recruitment of Julius Randle:"When it came to me that he wanted to come here, my job was easy….Honestly, I just told him everything we had…I'm excited about that move (to add Randle to the roster)."#Pelicans

— Scott Prather (@Scott_1420) September 24, 2018
Randle told reporters it was the "perfect situation" for him, and that he plans on making this a long-term home for him.
"This is going to be a lot of fun….this is the perfect situation for a basketball player,"

– @J30_RANDLE on joining the #Pelicans #PelicansMediaDay | #doitBIG pic.twitter.com/VlYKOS5LXZ

— New Orleans Pelicans (@PelicansNBA) September 24, 2018
It was also an opportunity to see DeMarcus Cousins in his new get-up, where we also got a status update on his injured Achilles and his rehab.
No. 0 for the @warriors… DeMarcus Cousins! #NBAMediaDay pic.twitter.com/a0NSzLJJRo

— NBA (@NBA) September 24, 2018
Warriors GM Bob Myers says DeMarcus Cousins (Achilles) will be re-evaluated in a month, is on schedule and he is not being held for the playoffs. "We're not holding him back," Myers said.

— Marc J. Spears (@MarcJSpearsESPN) September 24, 2018
Rajon Rondo also sported his new gold-and-purple uniform as a Los Angeles Laker, and it still doesn't feel right to me.
Lakers' Rajon Rondo in his new duds pic.twitter.com/5jBjf2snE9

— Ben Golliver (@BenGolliver) September 24, 2018
Some guy named LeBron James complimented his new teammate, saying Rondo is "one of the most cerebral players, smartest players" he's ever competed against.
He then said it was great to finally play with someone who can "match wits" with him.
LeBron on Rondo: "Rondo has always been one of the most cerebral players, smartest players … and one of the most competitive players I've competed against." Said he can see some of himself in that, and used to think it'd be crazy to team up w/someone who can match wits.

— Mike Trudell (@LakersReporter) September 24, 2018
We got to see Shai Gilgeous-Alexander in his new No. 2 uniform for Rondo's cross-town rival, the Los Angeles Clippers.
2?? pic.twitter.com/fW0WILwbOF

— LA Clippers (@LAClippers) September 24, 2018
If you look on the back, you'll notice SGA has the coolest jersey in sports history.
Shai Gilgeous-Alexander's Clippers jersey is a work of art (? by ?@CWallaceLAC?) pic.twitter.com/Kjs2FqicJY

— Darren Rovell (@darrenrovell) September 24, 2018
Bonus:
Former Louisville guard Terry Rozier couldn't help but talk about his former college coach's new Twitter account.
Terry Rozier on following Rick Pitino's new twitter account: "He gets me going in the morning."

— Jeff Goodman (@GoodmanHoops) September 24, 2018
So yes, Mr. Rozier is a Pitweeto. Case dismissed.
*sips coffee, searches for @RealPitino to catch up on all the latest news*
*spits out coffee*
HE'S DONE IT AGAIN pic.twitter.com/9TZcdeJ7hf

— Jack Pilgrim (@JackPilgrimKSR) September 22, 2018
Training camp opens tomorrow. Gametime, baby.
There is some excitement in New York with the addition of Kevin Knox to the Knicks' rebuild of young talent. Knox had an outstanding summer and he is expected to be a major contributor in the team's push for a return to the playoffs for the first time since 2013.
Enes Kanter is very excited about the possibility of a postseason. Speaking at the Knicks' opening of training camp on Monday, Kanter said, "When I think of the playoffs, my nipples get hard."
"When I think about the playoffs, my nipples get hard" – @Enes_Kanter pic.twitter.com/v0GPleMwlq

— SportsNet New York (@SNYtv) September 24, 2018
TMI, Enes. TMI.
Former Kentucky superstar Anthony Davis finished his Hall of Fame weekend in Lexington by making a very, very big decision that could be a massive indicator of his NBA future.
Davis has signed with agent Rich Paul of Klutch Sports, one of the biggest names in the business.
We officially welcome @AntDavis23! pic.twitter.com/2rxOQG058f

— Klutch Sports Group (@KlutchSports) September 23, 2018
Davis, who still has two years remaining on his current contract with a player option in 2020/21, joins a pretty impressive client list for Paul. Other clients include LeBron James, John Wall, Eric Bledsoe, Ben Simmons, Trey Lyles, Nerlens Noel, and Miles Bridges, among several other NBA players.
Paul is known for securing big money deals for his clients, including Tristan Thompson and J.R. Smith of the Cleveland Cavaliers, along with Kentavious Caldwell-Pope of the Los Angeles Lakers. With Davis eligible for a five-year, $230 million super-max contract extension next summer, it's obvious he wants to secure the best of the best to handle the biggest financial situation of his life.
Or could it be to set himself up for the future to make a massive career move? With DeMarcus Cousins leaving New Orleans this offseason, the Pelicans' foundation is rather bare beyond Davis. They aren't a major free agent destination, and they really don't have the desirable assets to make a trade that would jump New Orleans into championship contention. Davis could see this as an opportunity to seek a trade in the future, or set up a potential move in free agency to a larger market with championship potential. Say… Los Angeles with fellow Klutch client LeBron James?
Speaking of the devil…
Welcome to the Family @AntDavis23!!!!! #Klutch ???? https://t.co/secLjwl8oU

— LeBron James (@KingJames) September 23, 2018
Regardless, Davis means business by signing the best agent in the game.
How about some huge BBNBA news for your halftime pleasure? According to Adrian Wojnarowski, Karl Towns has agreed to a five-year, $190 million max extension with the Minnesota Timberwolves, cementing himself as the face of the franchise.
Karl has been in contract talks with Minnesota for weeks, resulting in a bevy of rumors swirling around him and Jimmy Butler, but tonight's news makes it clear the Timberwolves are all in on him moving forward. Last season, Towns averaged 21.3 points and 12.3 rebounds last season, leading the Timberwolves to the Western Conference playoffs for the first time in 13 seasons. He was named an NBA All-Star and earned Third Team All-NBA honors.
Congrats, Karl.
Former Kentucky star Tyler Ulis has found a new home.
And he'll likely get a championship ring out of it.
Ulis has signed a deal with the Golden State Warriors, joining former Wildcat DeMarcus Cousins in the Bay.
Anthony Slater of The Athletic broke the news:
Source: Warriors signing former Suns guard Tyler Ulis to an Exhibit 10 contract. He'll be with them in camp.

— Anthony Slater (@anthonyVslater) September 22, 2018
Devin Booker no longer has his best friend in Phoenix, but the Warriors now have a stud backup point guard for pennies on the dollar.
Congratulations to Ulis on the big signing!
As mentioned earlier, Anthony Davis is being inducted into the UK Athletics Hall of Fame tonight, and, appropriately, John Calipari will be the one who will introduce him. Today, Calipari posted a video on Twitter in which he tries to draw inspiration for the speech…by wearing a unibrow:
I'm presenting @AntDavis23 at tonight's UK Athletics Hall of Fame ceremony and I'm trying to get into the right mindset for my speech. Almost there. pic.twitter.com/sg4D4E0Ven

— John Calipari (@UKCoachCalipari) September 21, 2018
How can you not love Cal?
Anthony posted a video of his own on Twitter a few minutes ago confirming he'll be at the ceremony, which will give him an opportunity to give Cal an autographed version of the Red Bull ball he sent a few weeks back (if you're up on your Calipari-AD Twitter beef, you'll remember that Cal complained that Anthony didn't sign it).
Hey @UKCoachCalipari you're absolutely right, I should've signed it!! Can't wait to see you this weekend and deliver it in person. #BBN pic.twitter.com/bZ3AieQNnL

— Anthony Davis (@AntDavis23) September 21, 2018
Anthony and the other Hall of Fame inductees will be introduced tomorrow during the UK/Mississippi State game, making a big weekend in Lexington even better.
Tomorrow's game vs. Mississippi State has dominated the headlines this week, but tonight, six former UK student athletes will be inducted into the UK Athletics Hall of Fame, including Anthony Davis and Jacob Tamme.
Davis and Tamme will be joined by Russ Cochran (men's golf), Victoria Dunlap (women's basketball), Dennis Emery (men's tennis coach), and Eric Quigley (men's tennis). The dinner and ceremony will be held at the Woodford Reserve Club at Kroger Field starting at 5:30 p.m. The group will also be recognized during tomorrow night's game, which kicks off at 7 p.m.
To get the festivities rolling, let's relive some of Davis and Tamme's best moments, starting with Tamme's famous pep talk prior to the Georgia game in 2006:
There are countless Anthony Davis highlights, but I'll start with his famous block vs. North Carolina:
A more comprehensive look at his career as a Cat:
For bios of tonight's inductees, click through the jump.
If you haven't heard by now, Minnesota Timberwolves All-Star guard Jimmy Butler has requested a trade from the organization in favor of a fresh start as he is set to enter unrestricted free agency next summer.
This news alone is massive. Butler is arguably one of the 10 best players in the NBA at 29 years old and was already going to be a top priority for a ton of teams by the time he becomes a free agent in 2019. What makes this news even more irresistible is how we got to this point in the first place and the ripples Butler's decision is going to have on the Timberwolves franchise for years to come.
The most notable argument that has been made to rationalize Butler's decision is the apparent butting of heads between himself and fellow teammates – Karl-Anthony Towns and Andrew Wiggins.
Let me attempt to preface things by saying that Jimmy Butler is a classic story of someone who was consistently doubted on only to rise and exceed every expectation hoisted upon him. From being forced out of his home at a young age, to having to play his first season of college ball at a junior college, to receiving limited scholarship offers before choosing Marquette as a two-star recruit, to being selected 30th overall in the 2011 NBA draft, Butler has experienced the hardships of life and knows exactly what it means for hard work to pay truly off.
Compare that to Towns and Wiggins who are on the other end of the spectrum. Both five-star recruits out of high school and number one overall draft picks after one season at high-profile universities, it can be easy to see how those different personalities might clash with each other. The Timberwolves head coach, Tom Thibodeau, is a notorious hard-ass, no-nonsense type coach with a drill sergeant mentality. He and Butler were a match made in heaven when they were in Chicago together for five seasons.
In Minnesota, where Thibodeau tried to recreate the magic of a team from five years prior that never really accomplished anything to begin with, the situation was hardly heaven-sent. There are plenty of appropriate questions Butler should be asking before he commits to a major contract. What can Thibodeau – both the GM and head coach – realistically add to the team over the next few seasons? Will he adapt to the changing landscape of the NBA playstyle? Will he even be the coach? What is Wiggins' ceiling and has he already hit it? Can Towns become a premier defender and finally show some leadership traits?
Despite the team making the playoffs for the first time in 14 years and the first time since the post-Kevin Garnett era, there was hardly any balance within the locker room and that apparently stemmed from Towns and Wiggins attitude. This isn't to say that Towns and Wiggins are overall problems within the locker room because there has been little if any evidence available to the public that can back that up, but it's more likely they never wanted to buy into this over-the-top workload that Butler wanted them to.
Butler grew up in a world where he had to overcome every obstacle placed before him, knowing that one slip up could have cost him everything he worked for. Towns and Wiggins – who are 22 and 23 years old, respectively – have obviously worked their asses off to earn what they have, but they don't have that consistent worry that everything could be lost like Butler has grown up with his whole life.
Butler is the definition of a franchise-altering player. He led the Wolves to their first playoff berth in over a decade and was playing some of the best basketball of his career. Wherever he ends up, that team will be an immediate threat to make a playoff run.
Luckily for Minnesota, they already have a franchise-altering player in Towns, and he's a hell of a lot younger.
The first time All-Star last season has been eligible to sign his rookie max extension for a while now and there had been no proper explanation as to why he hasn't, until now. Signing the extension should be an easy decision for Towns, but he reportedly hadn't done so because he wants to see what happens with Butler, according to Shams Charania.
From our own @ShamsCharania, latest on Jimmy Butler seriously contemplating Minnesota future. pic.twitter.com/bi0cV3GXTE

— Stadium (@WatchStadium) September 17, 2018

This, in essence, has given Towns more power than most 22-year olds have ever had in an NBA front office. Butler refused to commit to the team when they offered him an extension of four-years, $100 million earlier in the summer, which was understandable considering he could make much more if he waited for free agency. Now Towns, the franchise centerpiece and a much more valuable long-term asset than Butler, can hold out until something happens with Butler, which it appears will ultimately take place. It's just a matter of who takes Butler and what that team can give Minnesota in return.
Towns has basically told the organization it's either me or Butler and if the Wolves trade the latter, then they made the right decision.
Reports have claimed that Butler's decision to move on from Minnesota had little to do with his relationship with Towns/Wiggins, although there is enough information available to make the claim that it at least had something to do with it. Rather, Butler has been unhappy because the Wolves refused to offer him an extension that could have added another year to the contract length and an extra $75 million on top of the aforementioned four-year, $100 million offer (the most Butler can make as a free agent next summer is $190 million across five years).
So now we dive into the teams that Butler has reported interest in; the Brooklyn Nets, Los Angeles Clippers, and New York Knicks (and to a lesser extent the Miami Heat). There has long been a discussion of Boston Celtics All-Star guard Kyrie Irving and Butler teaming up in New York, while ESPN has reported that the Clippers are his preferred destination. If none of those teams sound appealing to a four-time All-Star it's because they aren't. Or they aren't just yet.
Minnesota's Jimmy Butler has three preferred destinations for a trade, league sources tell ESPN: The Brooklyn Nets, Los Angeles Clippers and New York Knicks. Those three teams have max cap space to sign Butler as a free agent in July.

— Adrian Wojnarowski (@wojespn) September 19, 2018
The Clippers and Nets will both have the ability to clear enough money to make room for two max free agents. We won't go too much in detail regarding where he might go (although I will say that the Denver Nuggets and especially the Washington Wizards should be calling the Wolves 24 hours a day, seven days a week) because he could just sign with a different team next summer and there are so many different possibilities. But what we will quickly discuss is what a potential return package for Minnesota might look like and how they'll use that to continue to build around Towns for the future.
The Wolves already gave up Kris Dunn, Zach LaVine, and the pick that eventually became Lauri Markannen in order to get Butler from the Bulls in the first place. They won't see anything similar to that now that Butler's intentions have been made public. But his preferred destinations of the Knicks and Clippers have interesting subplots.
A deal that might be made between the Wolves and the Clippers/Knicks would likely include Shai Gilgeous-Alexander (Clippers) or Kevin Knox (Knicks). Minnesota is going to want assets in this trade. Ideally, they'll try to pry away at least one or two players who can make an immediate impact and maintain some sort of semblance of winning as they try to make the playoffs for two straight seasons. No matter what the Wolves receive, odds are they won't bring in enough talent to keep them in the playoff hunt (barring a transcendent leap from Wiggins). The inclusion of young players/draft picks would be necessary for the organization and it would be hard to imagine a scenario where either SGA or Knox are kept out of the trade and don't end up teaming up with Towns (that is, if a deal is made between the Clippers or Knicks). If I'm Minnesota and either of those two teams calls, SGA or Knox are priorities.
When Butler is eventually traded, the keys to the organization will once again be placed back in the hands of Towns (and to a lesser extent, Wiggins, as well). The team tried the Butler experiment and it ultimately failed, but they still have a player expected to knock off every item on the future Hall-of-Fame checklist. However, the first taste of real success Minnesota has had since 2004 is going to be shortlived.
Looking ahead to the 2018-19 season, the pressure for Towns to become great has grown exponentially. He improved last season, but he was at his best when Butler was playing at a high level. Without that safety net, the responsibility to win will be put on Towns (although Wiggins will likely be the scapegoat if/when things go sour quickly). He's already an elite offensive player with upside on the defensive end that he hasn't been able to tap into yet. What he brings on the defensive side of the ball – especially if Butler, an elite defender on the wing, is gone – is what he's going to be judged on. His head coach, who preaches defense, has yet to get the best out of him on that end, and it's difficult to gauge if Thibodeau will even be the coach of the Timberwolves this time next summer.
With or without Butler, the upcoming season was always going to be massively important for Towns. If Butler is with the team (and somehow doesn't get traded), they would be expected to make the playoffs again despite having an ever-diminishing amount of off-court chemistry. With Butler gone, Towns is going to be expected to lead this team and take a leap on defense that he desperately needs in order to become great. Only time will tell how this ordeal benefits (or hinders) Towns' progression. Either way, the workload for his fourth NBA season just got a hell of a lot heavier.
Follow me on Twitter: @ZackGeoghegan
Houston Rockets guard Brandon Knight is expected to miss "some time" following a left knee surgery that took place earlier in the offseason, according to Shams Charania of The Athletic.
On @theathleticnba @watchstadium: Houston's Brandon Knight underwent surgery on his left knee, considered a "clean up," and will miss some time, per league sources.

— Shams Charania (@ShamsCharania) September 20, 2018
The surgery happened before Knight was traded to Houston and it will cause him to miss time as training camp inches closer.
This is the same left knee that Knight had surgery on to repair a torn ACL in August of 2017. That he had another surgery on the same knee possibly within the last 30 days might raise a cause for concern, but the Rockets still felt confident enough to trade for him anyways.
Knight was recently traded to the Houston Rockets from the Phoenix Suns in what was essentially a salary dump for the Rockets so they could remove Ryan Anderson's contract from their books.
.@ShamsCharania with some further detail regarding Brandon Knight's left knee surgery, which will sideline him for "some time." #Rockets pic.twitter.com/2irbgkzPN9

— Stadium (@WatchStadium) September 20, 2018
Knight is expected to be one of the first guards off the bench for the Rockets and will likely find himself alongside either James Harden or Chris Paul for the majority of his playing time. While Knight has made little contributions to his team in previous years due to an unfortunate string of injuries, there is hope he can bring a sense of continuity to the Rockets offense when one – or both – of the team's All-Star guards take a break.
Keep in mind, Knight was a serious up-and-comer before the injury bug plagued him for roughly the previous three seasons. Before he was sidelined due to a sports hernia that required surgery in the 2015-16 season, Knight averaged 19.6 points and 5.1 assists in 52 games.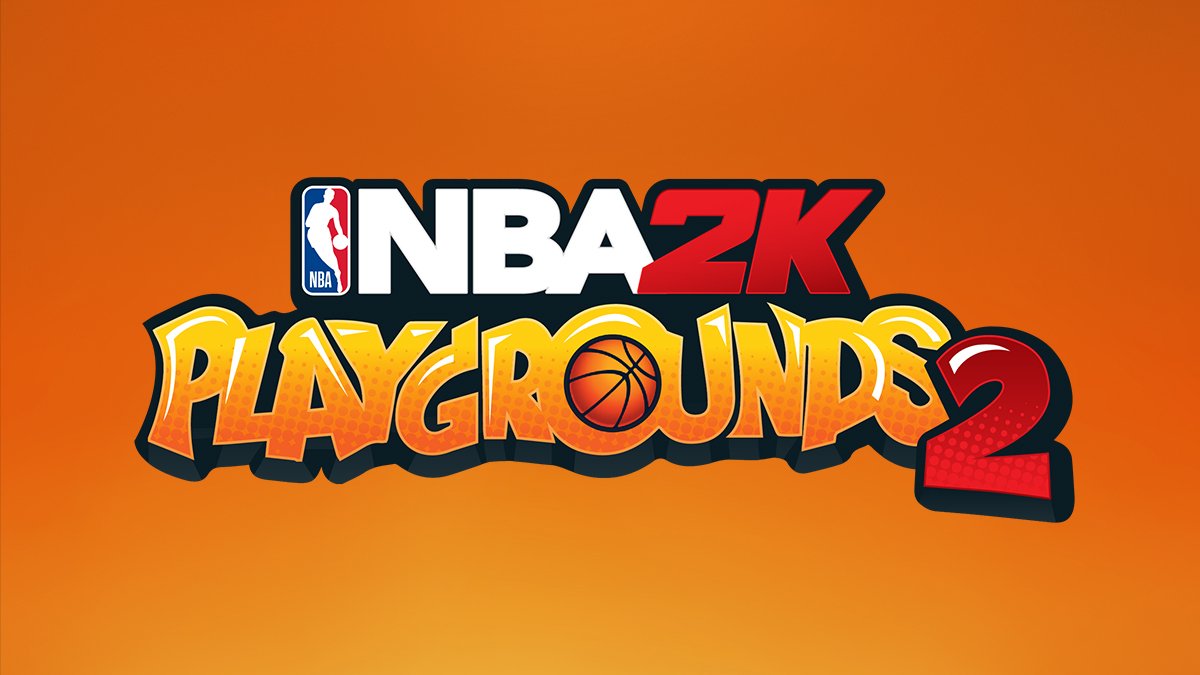 When the new NBA2K: Playgrounds 2 video game is released next month, Kentucky fans will see a familiar face on the game's cover art.
It was announced Tuesday that Karl-Anthony Towns is among the four cover athletes, alongside Kevin Garnett, Julius Erving and Jayson Tatum. Towns is the most prominent of the four in the artwork:
NBA 2K Playgrounds 2 is an arcade-style, two-on-two basketball game by the popular NBA 2K franchise. It will be released October 16 on the Xbox One, PlayStation 4, Nintendo Switch and Windows PC.
See the latest trailer below: