You Should Read Gary Parrish's Column on Cal's Return to Memphis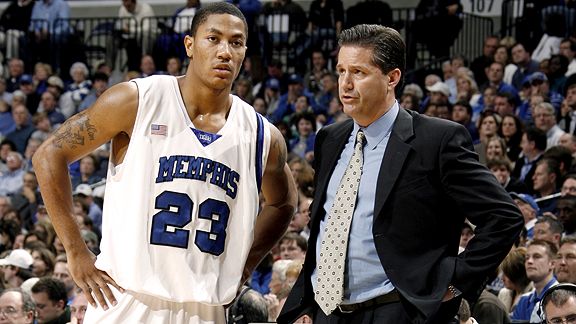 CBS Sports writer Gary Parrish knows John Calipari well.  The Memphis native cheered for the Tigers as a child, and grew up to be their beat writer for five years for The Commercial Appeal, the city's newspaper.  Few people are more familiar with the precarious position John Calipari is in than Parrish.
Tomorrow Calipari returns to the FedEx Forum for the first time since March 14, 2009.  Here's how things changed since his last game in Memphis.
When he left Memphis for Kentucky on April 1, 2009, while the NCAA was investigating Derrick Rose's fraudulent standardized test score that ultimately caused the 2008 season to be vacated, UK fans who previously called Calipari a slimy cheater embraced him with open arms while Memphis fans who treated him like a god decided he was the devil. It's all ridiculous, of course, because Calipari's not much different in 2017 than he was in 2007. His zip code changed. But he didn't. And I've never understood how hundreds of thousands of people, maybe even millions, can have their view of a human flip so drastically based on where that human works.
Parrish paints a broad picture of the dichotomy for the people of Memphis: they either want to see him fail, and fail hard, or they're just happy he was, and is still a part of their city.  There are plenty of the former, few of the latter, but Don Deweese, the owner of Gibson's Donuts, understands Calipari's decision and appreciates everything he did for Memphis.
"He had to take the Kentucky job. … Now I understand some people's bitterness because if he would've stayed we would've had those players —  [John Wall, DeMarcus Cousins, Xaver Henry and Eric Bledsoe] — and we would've won the national championship that next year. So I understand the bitterness about that. But John Calipari was good for Memphis. He was good for Gibson's Donuts. And he has done so many good things for people in Memphis that people don't even know about. He's still probably the biggest supporter of Streets Ministries. So he's still helping the youth in Memphis today. People don't realize that."
Read this to help you understand the situation: As Kentucky's John Calipari returns to Memphis, is he more hated than appreciated?