You need to see how Vanderbilt forced OT last night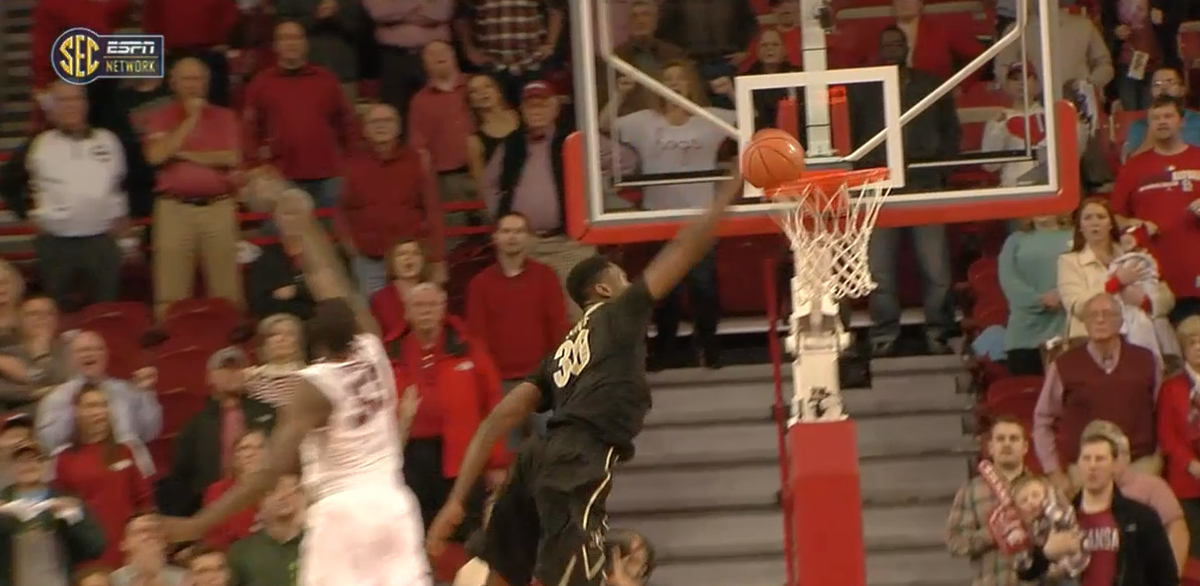 Vanderbilt couldn't escape Fayetteville with a victory against the Razorbacks last night but the game did not lack excitement.
After Arkansas guard Anthlon Bell hit a three-pointer with two seconds remaining to put his team up two, Vanderbilt threw the ball the length of the court to hit Damian Jones, who tied the game up with an emphatic, buzzer-beating slam:
Arkansas would go on to win in OT, 90-85.
Jones finished with 24 points and 15 rebounds in the clash of two of the SEC's best big men. Across the way, Moses Kingsley had 25 points and eight rebounds.
SEC BASKETBALL! CATCH THE FEVER!