Where to see Devin Booker this week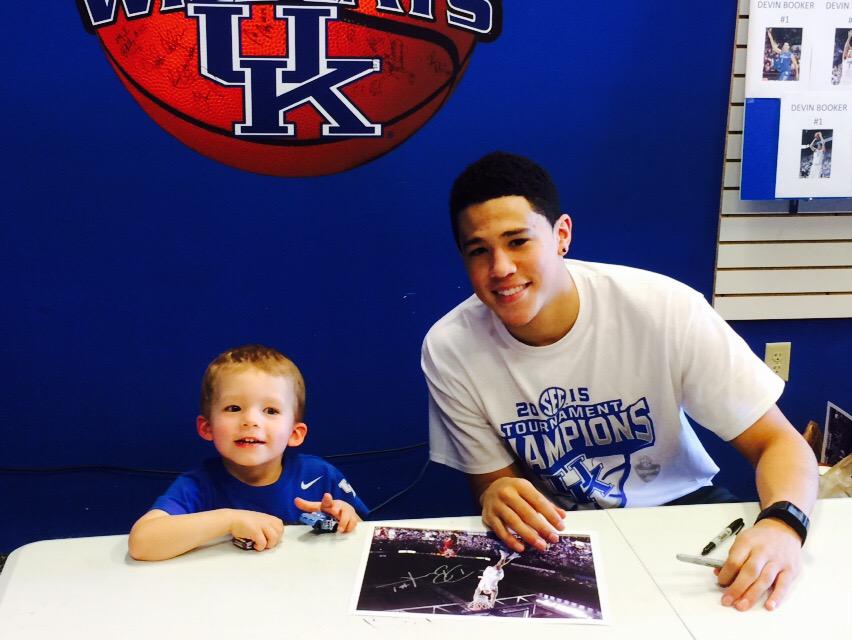 Want to meet Devin Booker this week? Possibly get his autograph? Devin is making his way around central and eastern Kentucky this week to see his biggest fans and sign a few things before he gets ready for the draft.
Here's where you will find him:
*****
Tonight… Wildcat Wearhouse, Fayette Mall, 6-7:30 pm
Thursday… Wildcat Wearhouse, Somerset, 6-7:30 pm
Friday… – Pikeville, Noon-3 pm; Hazard, 6-7:30 pm (w/ Karl Towns)
Saturday… Sheppard's Fan Shop, London, 6-7:30 pm
Sunday…  Elizabethtown Mall, 2-3:30 pm
*****
Please don't lick his car.