What the national media's saying about tomorrow's game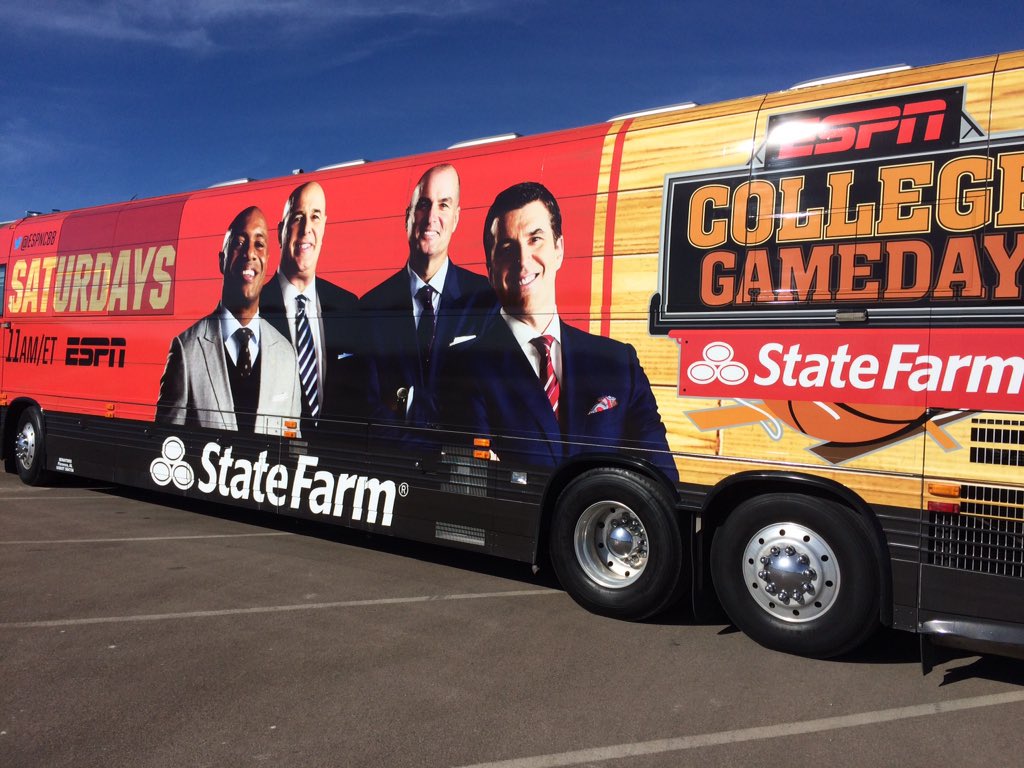 Tomorrow night's game is the primetime feature on ESPN, and as such, is getting a ton of attention from the national media. Instead of making about a million different posts of predictions, here's a roundup of what the media's saying about Kansas vs. Kentucky.
ESPN's Seth Greenberg
ESPN's BPI Index: 64% Kansas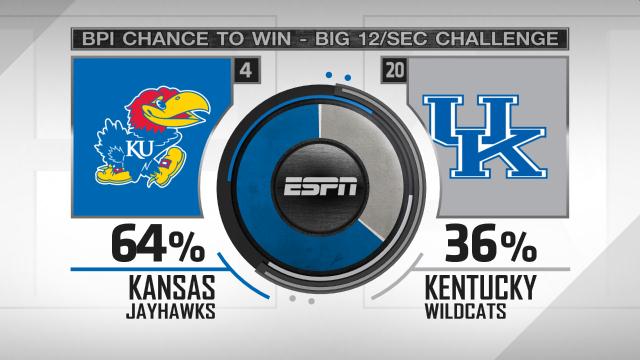 Let's get this out of the way now. This isn't what we expected. When we all saw this matchup on the schedule, we figured that this game would feature a pair of top-five teams with legit national title hopes, not two traditional powerhouses still searching for their identities. "I'd love to see personality," Bill Self said Thursday about his Jayhawks, who've lost three of their past five matchups. John Calipari grew so dispirited by his frontcourt's woes that he inserted Derek Willis into his starting lineup. The latter maneuver, as much as the competition the team has faced, may have inspired the Wildcats, who've swarmed opponents during their three-game win streak (no team has registered more than a point per possession in the past three games). Kentucky is beginning to look like Kentucky. Kansas is a nice team that lacks the bite previous Jayhawks squads demonstrated in the program's 11-year reign over the Big 12. But this game will not disappoint the masses. Two teams seeking clarity and quality wins will come to play. They'll make this the heavyweight bout we've all anticipated for months. And after the final buzzer, we'll discuss Kentucky's growth and KU's ongoing struggles.
Prediction: Kentucky 84, Kansas 81 (overtime)
And while it's still probably too early to proclaim all is fixed with the team that calls Rupp Arena home, get ready for this season's narrative to completely flip if Kentucky somehow wins at fourth-ranked Kansas on Saturday. As you know, that's a rare feat, winning at Allen Fieldhouse. But Kentucky is undeniably playing better than it played early in the season, and don't ever forget this: UK remains, despite its ups and downs, the nation's only school with three projected top-31 picks in the 2016 NBA Draft, according to DraftExpress.com.
In other words, Kentucky can still out-talent most opponents.
Kansas, included.
Anytime these two teams get together, you know it's going to be fun. On one side, you have John Calipari and the Wildcats who have made four of the last five Final Fours. On the other side, you have Bill Self and the magical powers of Phog Allen Fieldhouse, where Kansas is 200-9 since Self took over. Having said that though, this one could be setting up for some shenanigans.
Kentucky comes into this game having won its previous three in blowout fashion, and seems to be rolling. Kansas comes in having lost three of five, and is having a bit of a midseason blip. Let's also not forget that Kentucky looks to have a pretty significant edge in the backcourt. Tyler Ulis and Jamal Murray have been terrific this season, and have the ability to get hot and carry a team to victory, especially over undersized opponents like Frank Mason and Devonte Graham.
I don't bet against the Jayhawks at home, but at the very least this matchup is much more interesting than it looked two weeks ago.
Give Kentucky credit for making steady improvements in the last couple of weeks. The Wildcats have won five of their last six, but they are not equipped to win in Allen Fieldhouse against a Kansas squad that has lost three of its last five games. The Jayhawks are getting far less production from their young bench players than anyone expected, so their starters will have to be really locked in defensively from here on out.
Kansas 79, Kentucky 69
What's going to happen? This should be an entertaining game, but Kansas coach Bill Self has had almost a full week to prepare for this contest, and that means he's had a full week to make sure his veterans and youngsters understand the importance of this one. The Jayhawks will make enough big plays down the stretch to win.
No offense, Ryan Fagan, but I hope you're wrong.