Wednesday's Top 10: NBA Draft Lottery, Diallo works out for the Nets, and arrivederci!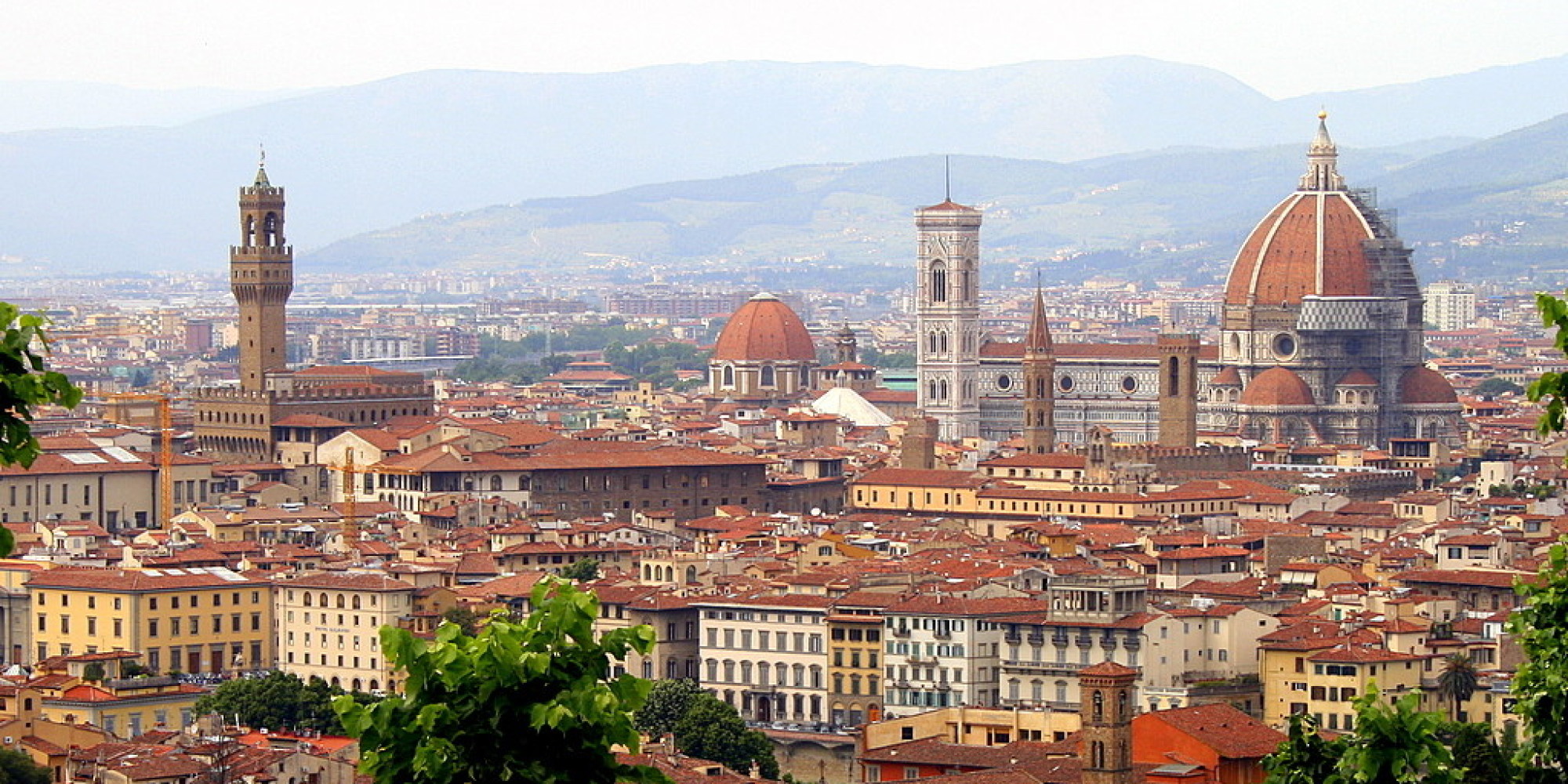 Ciao, miei amici. Forgive me if I'm a bit distracted today because tomorrow, I take off for Italy for two weeks, with stops in Rome, Florence, Cinque Terre, and Venice. I studied abroad in Florence my junior year of college, so this will be a homecoming of sorts, and I am beyond excited. In an attempt to pacify my dog, who starts pouting the instant we bring out our suitcases, I put off packing until the last minute, so today will include lots of laundry and careful decisions. Do I bother packing running gear? (No) Are these wedges comfortable enough to navigate the cobblestones? (Probably not, but I'll take them anyways) How in the world will I be able to watch the Predators in the Western Conference Finals from there? (Looking at you, XFINITY app on the iPad)
In between all of that, I'll also be bringing you the latest in UK sports. Andiamo!
1. The NBA Draft order is officially set
Last night was the NBA Draft Lottery, and the Boston Celtics drew the first pick, followed by the Lakers and the 76ers. Here's the complete order of the first round of the draft now that the lottery's over:
1. Boston Celtics (from Brooklyn)
2. Los Angeles Lakers
3. Philadelphia 76ers (from Sacramento)
4. Phoenix Suns
5. Sacramento Kings (from Philadelphia)
6. Orlando Magic
7. Minnesota Timberwolves
8. New York Knicks
9. Dallas Mavericks
10. Sacramento Kings (from New Orleans)
11. Charlotte Hornets
12. Detroit Pistons
13. Denver Nuggets
14. Miami Heat
15. Portland Trail Blazers
16. Chicago Bulls
17. Milwaukee Bucks
18. Indiana Pacers
19. Atlanta Hawks
20. Portland Trail Blazers (from Memphis, via Denver and Cleveland)
21. Oklahoma City Thunder
22. Brooklyn Nets (from Washington)
23. Toronto Raptors (from Los Angeles Clippers via Milwaukee)
24. Utah Jazz
25. Orlando Magic (from Toronto)
26. Portland Trail Blazers (from Cleveland)
27. Brooklyn Nets (from Boston)
28. Los Angeles Lakers (from Houston)
29. San Antonio Spurs
30. Utah Jazz (from Golden State)
2. Mock Draft season is now in overdrive
NBA pundits went into overdrive last night, pushing out instant reactions to the lottery order. Here's Jonathan Givony of Draft Express' take:
5. De'Aaron Fox – Sacramento Kings
6. Malik Monk – Orlando Magic
32. Bam Adebayo – Phoenix Suns
35. Hamidou Diallo – Orlando Magic
Meanwhile, ESPN's Chad Ford believes Monk will go off the board first, to Philly at #3:
3. Malik Monk – Philadelphia 76ers
5. De'Aaron Fox – Sacramento Kings
23. Bam Adebayo – Toronto Raptors
27. Hamidou Diallo – Brooklyn Nets
My initial reaction was Fultz first, Ball second, and Fox to the 76ers.
3. Joel Embiid was the real MVP
Embiid had a ball representing the 76ers, showing up to the stage with a Shirley Temple and doing this weird maniacal laughter thing as his squad's chances of a top pick got better and better:
EMBIIIIIIIID pic.twitter.com/xmyWRygKgB

– CJ Fogler (@cjzero) May 17, 2017
Embiid is hilarious.
4. Hamidou Diallo works out for the Nets today
Where you going, Hami? I wish I knew, and honestly, that's the question I look forward to getting away from the most. According to Adam Zagoria, Diallo worked out for the Chicago Bulls on Monday and the Milwaukee Bucks on Tuesday. The Bulls have the 16th pick in the draft and the Bucks the 17th, and the latter reportedly has "high interest" in Diallo. The Bucks drafted Thon Maker last year, so clearly they don't have an issue rolling the dice on a prospect who hasn't played college ball. Tomorrow, Diallo will meet with his hometown Nets, who have the 22nd and 27th picks. That meeting could decide it all.
5. Dominique Hawkins has gotten interest from NFL teams
Dominique Hawkins is determined to continue his basketball career, but yesterday we found out that he's garnered some interest from some professional football teams as well. Jonathan Givony told Ben Roberts that NFL teams have reached out to Hawkins to see if he'd be interested in switching careers to play defensive back, but for now, Dom is sticking with basketball. So, if you've ever said, "Man, Dom would make one hell of a safety," pat yourself on the back because the NFL agrees.
6. Maria Taylor will replace Samantha Ponder on "College Gameday"
Shoutout to one of my favorite women in the business, Maria Taylor, on her promotion to "College Gameday." Taylor hosted "SEC Nation," the SEC Network's version of "College Gameday," last year, and will replace Samantha Ponder, who will host "Sunday NFL Countdown" this fall. I'm very happy about the news because Taylor has the brains and wit to match her beauty, and should be a great fit for one of the last few things ESPN does well.
Speaking of badass ladies…
7. Kendra Harrison is back running hurdles five days after surgery
The former UK track star and current world record holder broke her hand before a race earlier this month, and not only did she run that race anyways and win it, she's back on the track running hurdles five days after her surgery. Rock star.
8. The Titans gave every offensive line squad goals last night
The Nashville Predators rallied to beat the Anaheim Ducks in a thriller last night to take a 2-1 lead in the series. Before the game, Marcus Mariota and the Titans offensive line served as the hype guys, throwing catfish on the ice and chugging Bud Light tallboys:
Marcus Mariota and the Titans offensive line working on a new shotgun formation pic.twitter.com/WVEuoB2Ev6

– Sports Illustrated (@SInow) May 17, 2017
Talk about squad goals.
9. Would you rock a "romphim"?
If you answered yes, please get off this website.
10. Radio in an hour
You know the drill.