Watch the Cats sing Christmas carols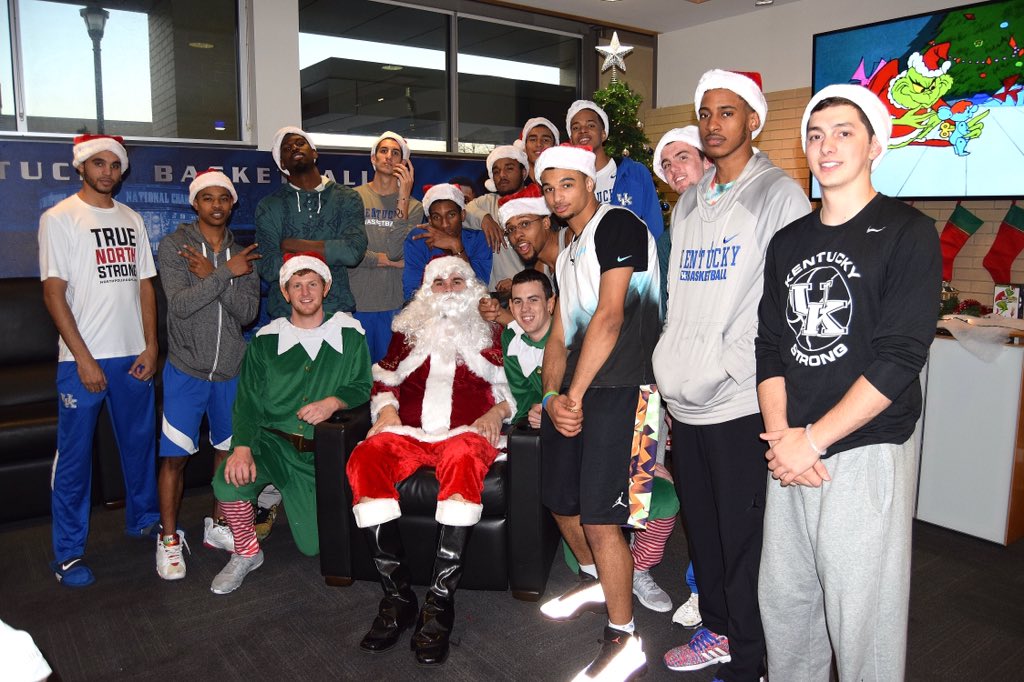 The University of Kentucky men's basketball team got in the holiday spirit between practices yesterday. The team had dinner with 10 families in Lexington, then attempted to sing Christmas carols together, with Isaac Humphries dressed as Santa Claus.
Then it was back to practice again around 8 pm, and late night Waffle House for some of the players, according to KSR's sources.
Watch their attempt at caroling in the video on CoachCal.com.
Merry Christmas, everybody!