WATCH: Jonny David releases first edition of Kentucky All-Access video Kentucky walk-on guard Jonny David has been no stranger to funny videos and interviews over the course of his basketball career, and tonight, he released yet another gem.
The senior Wildcat released the first edition of 'Jonny David All-Access,' a series dedicated to giving fans an inside look at the Kentucky basketball program.
In this episode, he went around the Kentucky locker room and asked the question of the hour: Who is the best 2k and Fortnite player on the team?
Take a look here:
First round of All-Access and all I had to do was bring up who is the better 2k player/ Fortnite player and they took it from there? @PJWashington @jemarlbakerjr @IQ_GodSon @H23Ash pic.twitter.com/mH5IO57Sq3

— Jonny David (@JonnyDavid) February 9, 2019
In summary: Jemarl Baker is the best, PJ Washington thinks he's the best, and Keldon Johnson used to be the best. I think I have that right.
This reaction from Baker when other players doubted his video game abilities was pretty hilarious, too.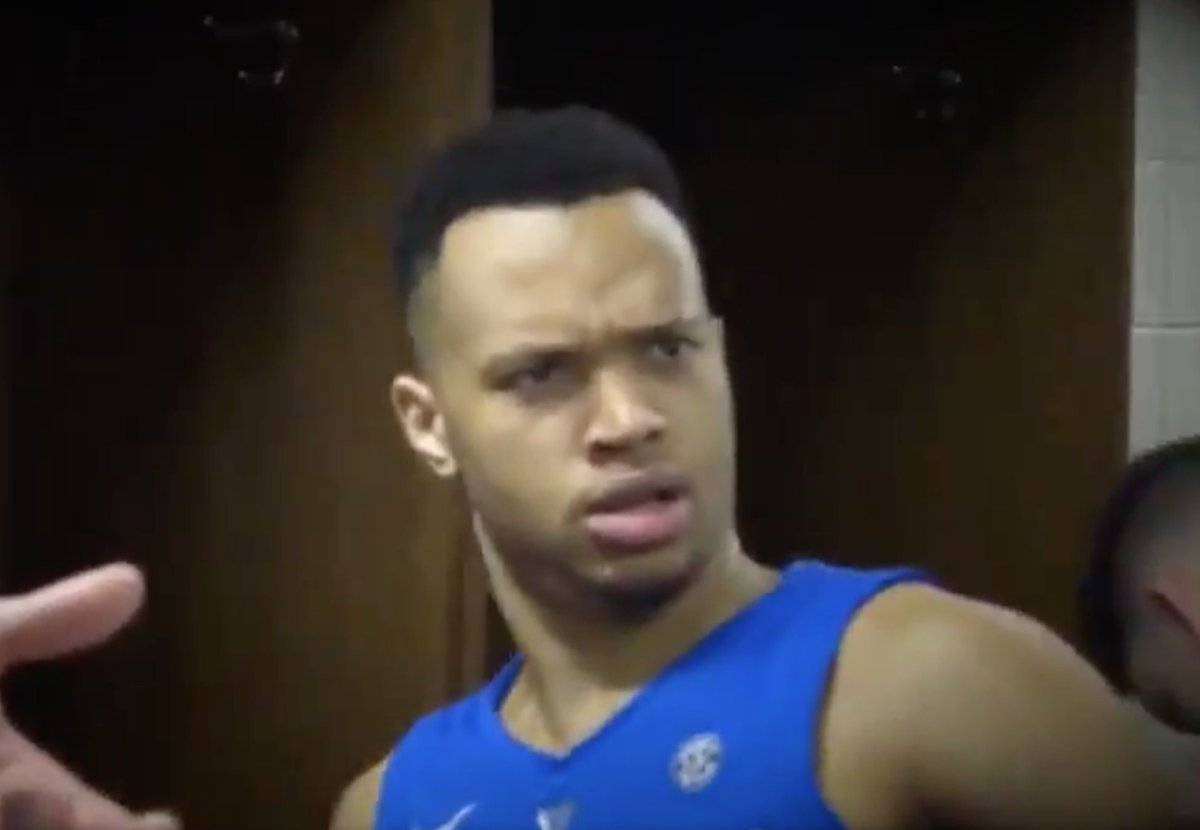 Go Cats.
[mobile_ad]