WATCH: John Calipari wins NABC Metropolitan Award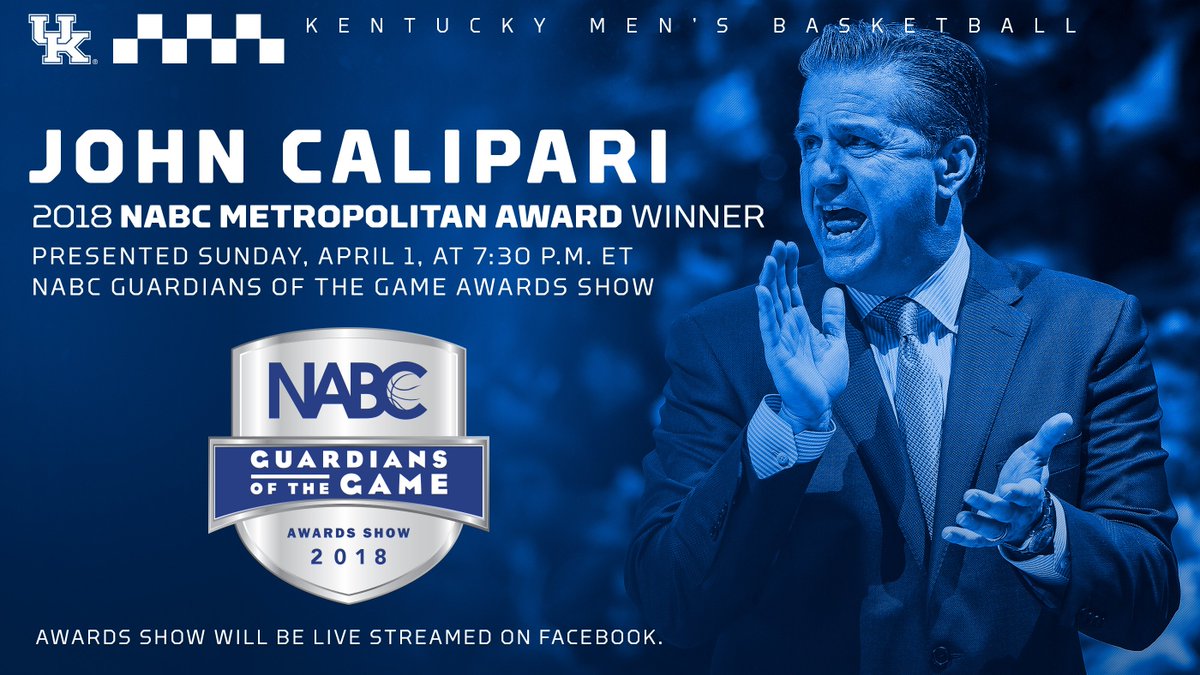 Kentucky head coach John Calipari is set to take home the National Association of Basketball Coaches Metropolitan Award tonight in San Antonio.
The NABC Guardians of the Game Awards Show is set to go live at 7:30 p.m. ET.
Here is the live stream of the event:
Congratulations to Coach Cal on the honor!