WATCH: Highlights from Kentucky's first practice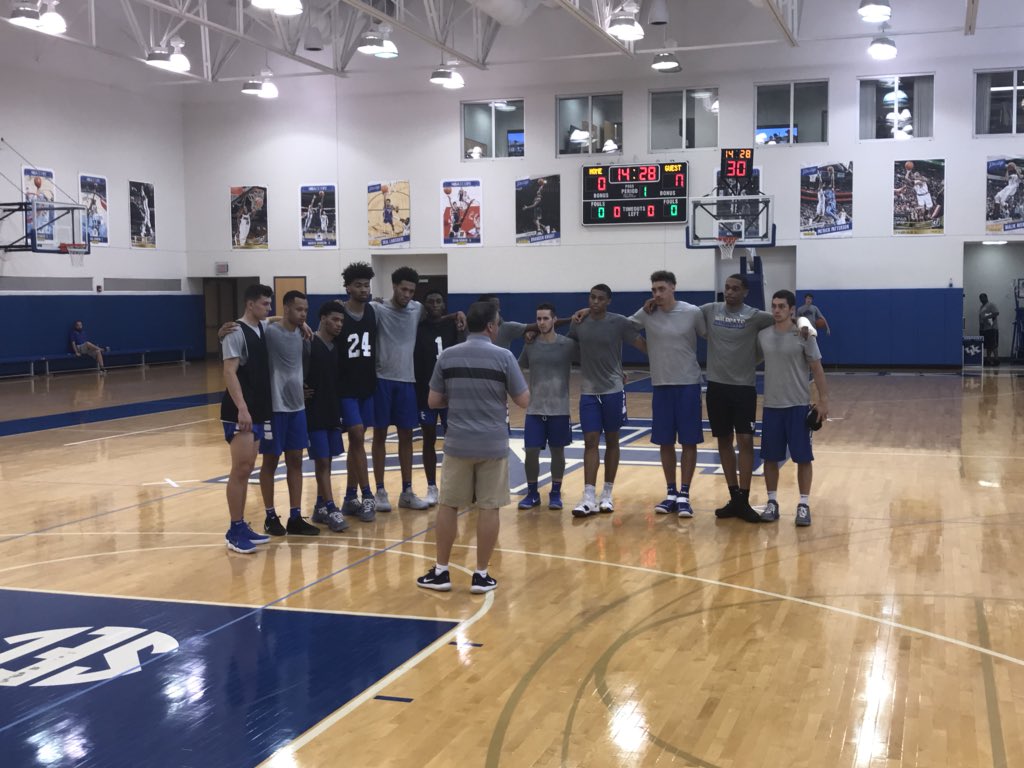 Your 2018-19 Kentucky Wildcats hit the practice floor for the first time today, and the results had John Calipari excited. Really, really excited.
"I'm feeling good," he said. "We've got a long way to go, but you've got an unbelievable group who is receptive, who will compete. We shoot the ball better than we have in awhile, where we've got a lot of different weapons to come at you, and still have some size and some strength. For our first practice, wow, really good."
And now, we have a few clips and images to give fans just a taste of why the Kentucky head coach is going full-on Swaggy Cal just one practice in.
First, let's start with the flawless give-and-go alley-oop between Immanuel Quickley and EJ Montgomery:
#FirstPractice@IQ_GodSon ?? @E_Montomery pic.twitter.com/z5aVXqPgYq

— CoachCal.com (@CoachCalDotCom) June 27, 2018
Next, we have Tyler Herro with the silky-smooth finish over the defender at the rim in slow-motion:
Sneak peek of the first practice. #BBN, you're going to like these guys. pic.twitter.com/I1w8a6AXjj

— Kentucky Basketball (@KentuckyMBB) June 27, 2018
And then we have very obvious high teammate chemistry in the huddle:
Yep, the 2018-19 Wildcats hit the practice court for the first time today. Already on that grind. We like our team. #All40 #DreamBig pic.twitter.com/JG4rwPvk8M

— Kentucky Basketball (@KentuckyMBB) June 27, 2018
If you missed Coach Cal's comments from earlier about his team, take a look below:
Just finished our first practice of the year with our team. We have a long way to go, but we have an unbelievable group. pic.twitter.com/9sCHNsig0i

— John Calipari (@UKCoachCalipari) June 27, 2018
Bring on the Bahamas.