Bob Huggins introduces John Calipari for NABC Metropolitan Award – Man of the Year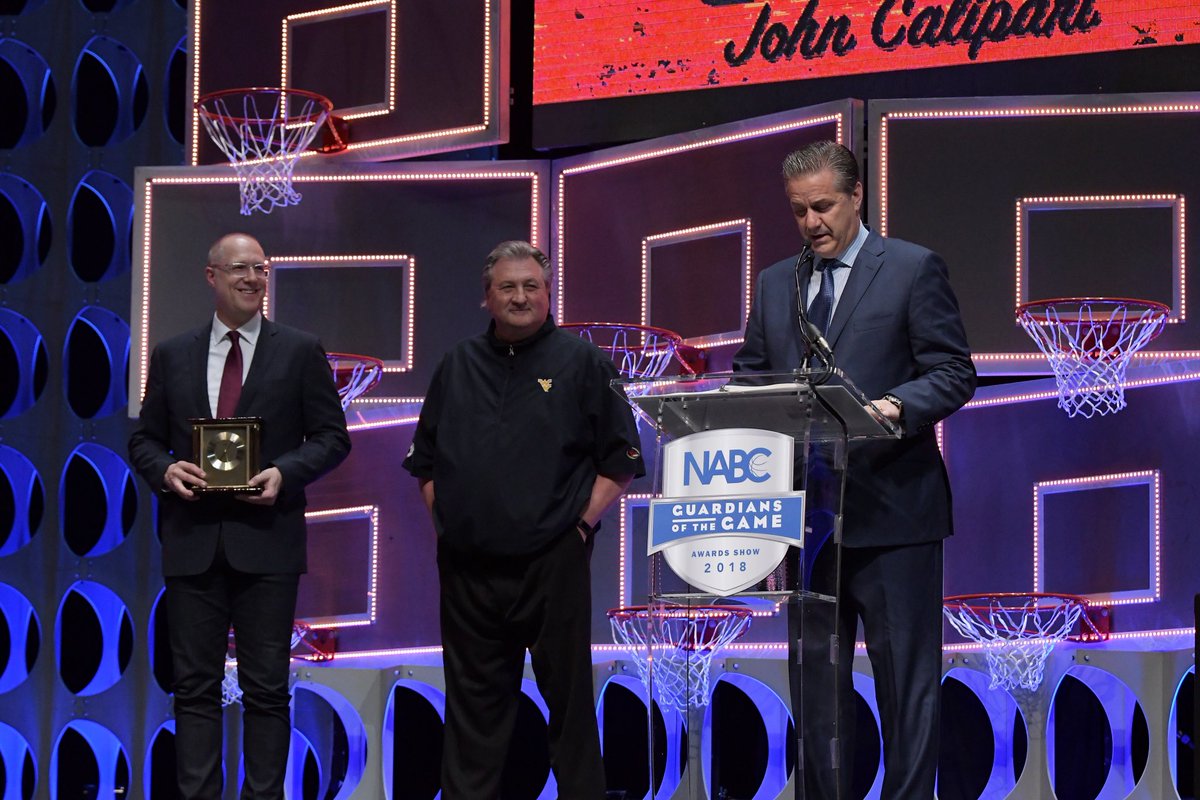 John Calipari took home the NABC Metropolitan Award for Man of the Year at the Final Four in San Antonio tonight. To our surprise, West Virginia coach Bob Huggins volunteered to present the prestigious honor to the Kentucky head coach.
Huggins opened the introduction with a story about an interaction between Nike President Phil Knight and Coach Cal back in the day. Knight supposedly thought Cal was a bus-boy and told him to carry his luggage up to his room, and without correcting him, Cal did just that.
It was a funny and heartwarming story about Calipari's servant heart and just how long he has had it, and it fit perfectly with the celebration.
And then, Huggins just couldn't help himself…
"In biblical times, when an ass could speak, they called it a miracle," said Huggins. "And I want to introduce a miracle. Come on up, Cal."
Immediately, Calipari fired back with a jab of his own.
"Only Bob Huggins could do that," Cal said. "Thanks for getting dressed up for this too, Bob."
And then John Calipari continued to do what John Calipari does.
"It's crucial, at this stage, we do what's right for these kids," he said. "The game will be fine. If we do what's right for these kids, everything will work out. What's right isn't always popular, and what's popular isn't always right. We'll do whatever we can to continue to speak for those young coaches and player, who it's a little bit harder to speak for themselves."
Check out the entire clip below
After the event, Calipari caught up with former Maryland head coach and Hall of Famer Lefty Driesell:
Hall of Famer Lefty Driesell and his wife, Joyce. Lefty has been elected to the @Hoophall. So deserving!! By the way, he had on his Kentucky Invitational Tourney watch on! I had to ask him if he won and he said no one ever won other than Kentucky. pic.twitter.com/22qNdZgnCj

— John Calipari (@UKCoachCalipari) April 2, 2018
Once again, congratulations to John Calipari for this incredible award. Keep making us proud, coach.