Want to go to tonight's game for super cheap?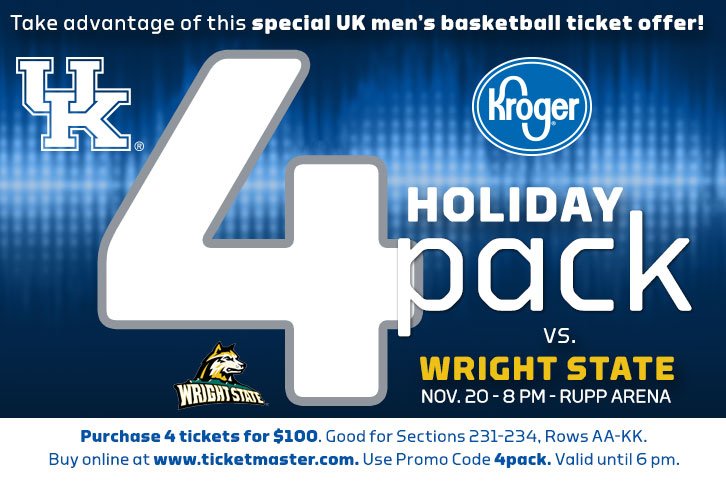 Got plans tonight? UK is teaming up with Kroger for a Holiday 4-pack promotion for tonight's game that will allow fans to buy 4 upper-level tickets for $100, which is a steal when you consider one upper-level ticket is normally $47.
The promotion is good for seats in Sections 231-234, rows AA-KK and is ONLY VALID UNTIL 6 PM ET. To participate, go to Ticketmaster.com and enter the promo code 4pack.
I mean, what do you have going on tonight that's better than this?