Wake up from your late night football practice! It's time for the Monday Morning Wakeup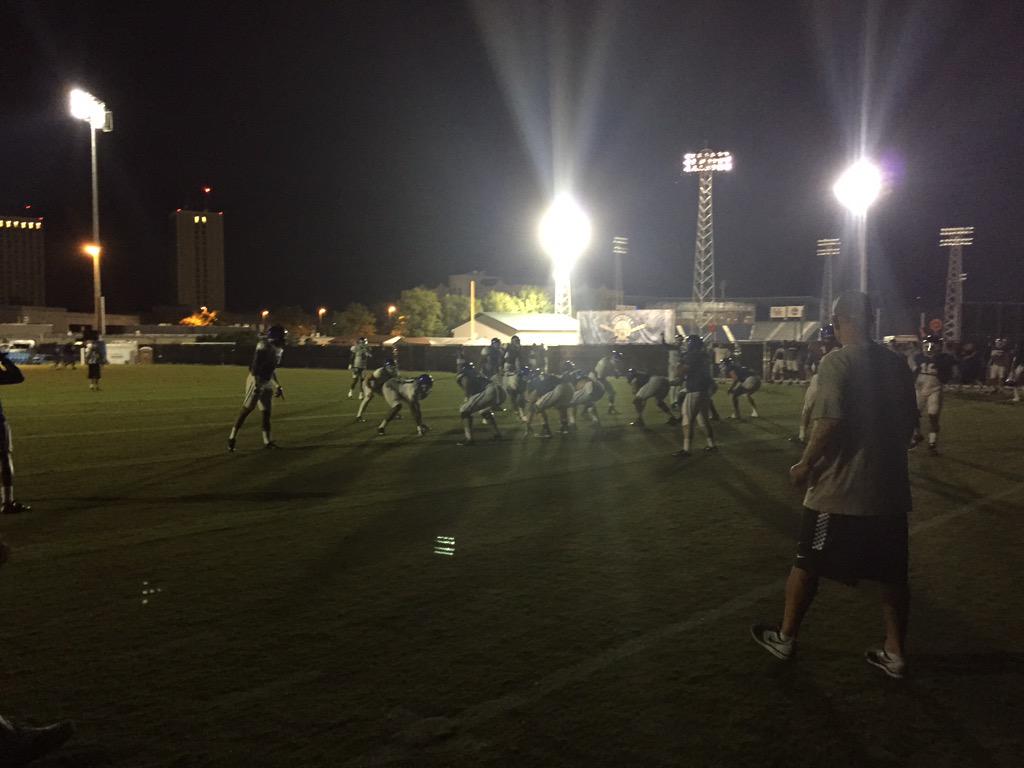 After covering football for even just a few years, I've learned that sometimes a "bad practice" is nothing more than a gimmick by a football coach to fire up his squad.
After covering football for even just a few years, I don't think that's what happened this weekend in Lexington.
On Friday, fifteen days into camp, we finally saw "Angry Stoops," and when the team didn't rebound to his liking during Saturday's scrimmage, it stopped seeming like a ploy and started to be a little bit worrisome. Admit it, long suffering UK football fans: fear creeped into your periphery. I mean, I had to talk Freddie Maggard out of putting on his old pads and running up to Lexington to straighten things out; however, all was for naught when Stoops collected his troops for a late night practice. The first thing I thought of was the scene from "Remember the Titans" where Denzel Washington and his staff woke the players up at 3 a.m. to run the trail around Gettysburg battlefield:
Almost every single football player tweeted about the "amazing" and "special" practice, but yesterday, Drew Barker told reporters the practice also reminded him of "Remember the Titans":
"We know that first practice we had didn't cut it," Barker said. "He brought us back out here, something like out of Remember the Titans. It was awesome. It was just a great practice and it was great team bonding and team building last night."
Can I get a little "Left Side, Strong Side" before we move on to today's agenda?
Break!
STOOPS will be on KSR this morning
This afternoon, we'll hear from Stoops and the defensive coaches and players. With less than two weeks until the opener, the team is inching towards game prep, and in turn, we are too. Tune in this week for tons of football coverage, including a way, way, ridiculously too early look at the Ragin Cajuns from Freddie Maggard this afternoon.
Before all of that, Mark Stoops will call in to KSR to talk about the eventful weekend. Tune in to hear what he has to say about the team's eventful weekend.
The basketball team is back on campus
One by one, the basketball players are arriving back on campus for class, meaning you should be on the lookout for players and/or hordes of jersey chasers. The first person to send us a picture of Jamal Murray safe and sound in Lexington gets free KSR for life.
The visitor's list for Big Blue Madness continues to grow
This weekend, five-star small forward Miles Bridges announced he'll take five official visits, one to Kentucky for Big Blue Madness. He'll join Harry Giles and potentially Rawle Alkins at the event, which is shaping up to be even bigger than usual. The Cats are gaining momentum with Bridges, who was long thought to be a Michigan State lean.
Bridges' dunk this weekend in the Bahamas will show why we want to take him from Izzo:
That's the same gym UK played in one year ago during the Bahamas tour. I can almost smell the $1 hot dogs.
I finally saw "The Gift"
And yes, it was just as good as everyone said it would be. Like "Gone Girl," the twist at the end was a bit expected since everyone kept hyping it up, but I enjoyed it all the same. I also watched "The Theory of Everything" on HBOGO, and liked it. Two vastly different movies, but both kept me thinking long after they were over.
Will our own Matt Jones run for Congress?
Last night, Matt confirmed to the Herald-Leader that the Democratic Congressional Campaign Committee has asked him to consider taking on U.S. Rep. Andy Barr in next year's 6th Congressional District race. I know you guys love politics just as much as I love a vegan dinner menu, so I won't go much further than to give you the link to the Herald-Leader's story. I'm sure you'll discuss it at length anyways.
Welcome to the Class of 2019
If the traffic in Lexington wasn't indication enough, students are officially back on campus. The freshman class got together Saturday night to pose for this picture: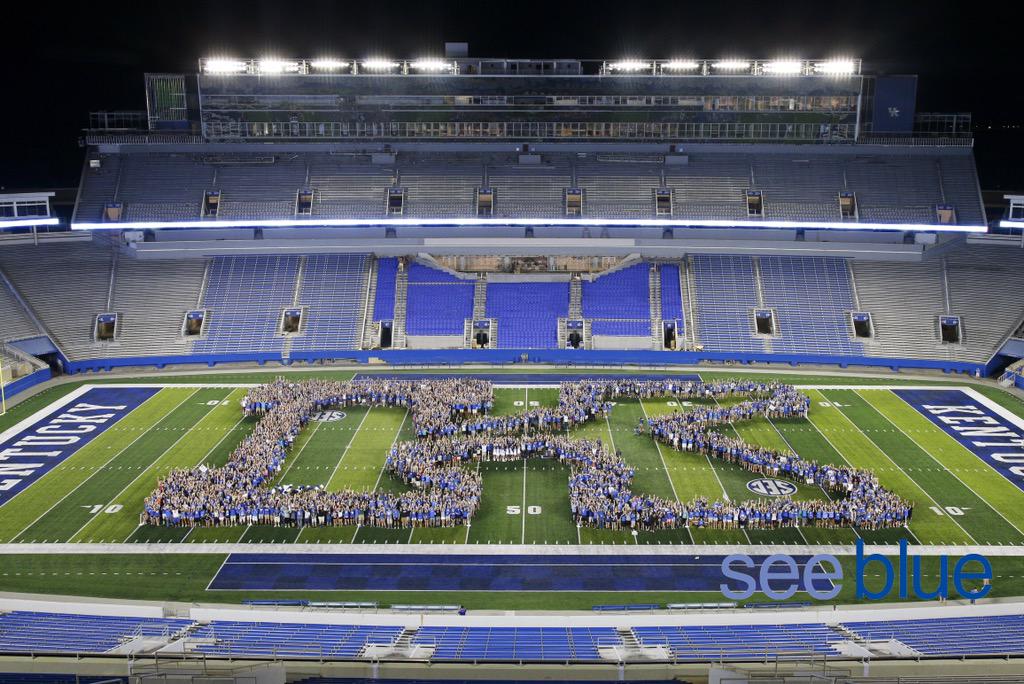 All this does is make me want the Power K logo back more and more. Oh well.
More coming all day…