Vlade and Vivek attended the game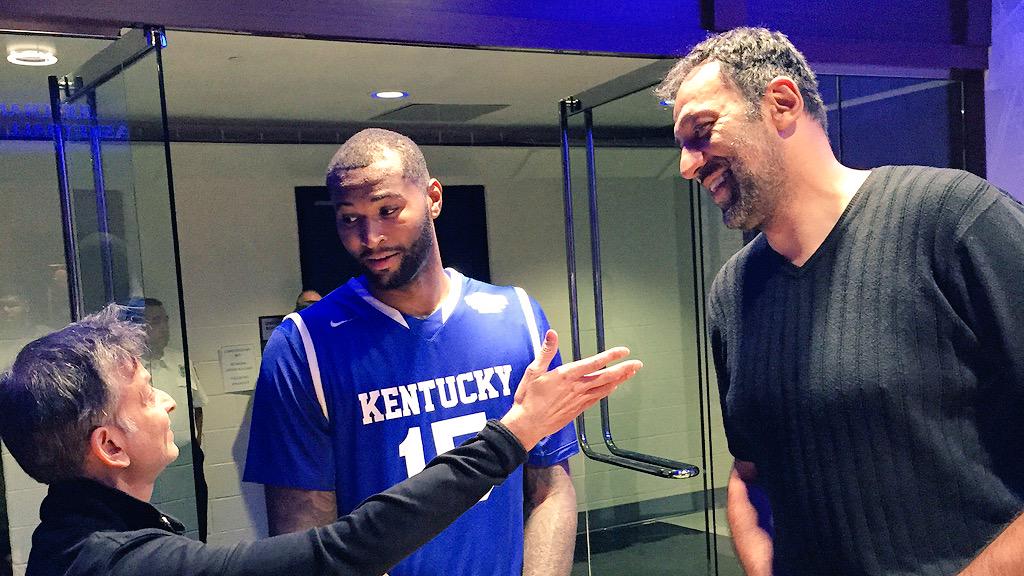 Vivek Ranadive, the owner of the Sacramento Kings, and Vlade Divac, the Kings' VP of basketball operations, flew to Lexington to support DeMarcus Cousins and Willie Cauley-Stein in the UK alumni game. The two sat courtside as they watched their prized big men do work against North Carolina in the exhibition game.
I sat across from them in the second half and I spent most of that time watching Vivek. He was cheering like some little kid who was attending his first basketball game. I'm pretty sure I saw him beg for a free t-shirts when the cheerleaders threw them out, too.
Pretty cool of them to come to Lexington for the game and I believe Vivek is speaking to a class at UK tomorrow.
Go Kings.