University of Kentucky officially announces Ashton Hagans for 2018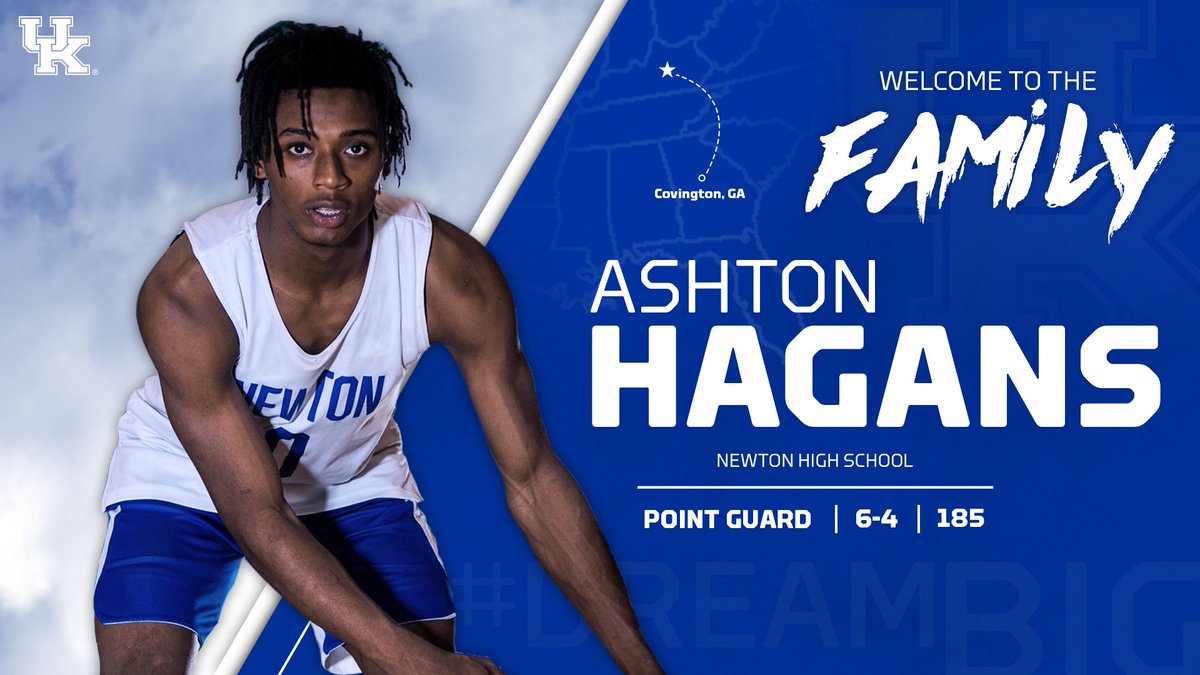 Kentucky's newest point guard Ashton Hagans announced he was in Lexington, KY earlier this afternoon.
Just now, the University of Kentucky officially announced the newest Wildcat had signed his financial aid agreement with the school and will be joining the class of 2018.
Hagans verbally committed to us in April as a member of the 2019 class. He worked his tail off these last couple of months to move to the 2018 class and just graduated this past week. He just arrived on campus today and will start summer school this week.

— Kentucky Basketball (@KentuckyMBB) June 17, 2018
"So happy to see my dream of playing for Coach Cal and the Big Blue Nation come true," Hagans said this afternoon, via press release. "To follow the footsteps of all the great point guards that came before me is truly a blessing."
Kentucky head coach John Calipari said he's excited to see the 6-foot-4 point guard get to work, specifically praising his playmaking ability and leadership.
"Ashton wanted to be at Kentucky all along," Kentucky head coach John Calipari said. "When I found out how badly he wanted this and had a chance to see him play, I told our staff what a great fit he would be whether he chose to come to school this season or next. Ashton wanted this so much that he worked extremely hard in the classroom these last few months to finish up his high school requirements and graduate this past week.
"Now he comes here just a couple of weeks after the rest of our guys and is ready to join this group. He can do a little bit of everything, but what separates him from his peers is his playmaking ability and leadership. You're talking about someone who other people want to play with. I'm looking forward to seeing him get to work with the rest of our guys."
The Gatorade Georgia Player of the Year and Mr. Georgia Basketball averaged 20.2 points, 10.7 assists, 7.6 rebounds and 3.6 steals as a junior, leading his high school to the 7A state semifinals.