UK's Second Bahamas Trip will bring in much Tougher Competition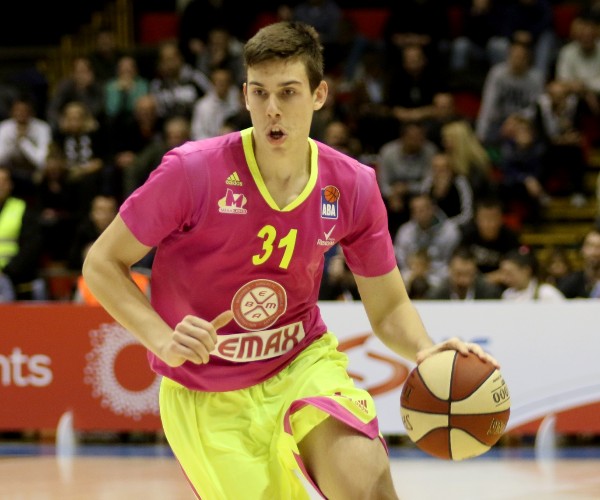 When Kentucky travels to the Bahamas in August, they will not be greeted with cupcakes.
In Kentucky's previous two international trips under John Calipari, the competition would probably not be considered "elite."  Aside from the big butt guy with the tall hair from the team that actually beat UK once in 2014, Kentucky did as they pleased on the basketball court.  It was entertaining, but it probably did not dramatically improve their game.  That will change this year.
The four-game trip will begin August 8 with a relatively easy exhibition against the Bahamian national team that is trying to qualify for the World Cup.  The final game against a Canadian select team should not pose much a challenge either.  The same cannot be said about Kentucky's two other opponents.
Kentucky's game two opponent is San Lorenzo de Almagro.  The ballers from Buenos Aires are the reigning champions of FIBA Liga de las Americas.  That essentially means they are the best professional basketball team in the western hemisphere not in the NBA.
San Lorenzo's center, Joel Anthony, has won not one, but two NBA Finals.  The 35-year old former UNLV star won back-to-back championships with LeBron James' Miami Heat in 2012 and 2013.  This season was his first outside of the NBA.  He's old, but if he's still be on the roster he will show Nick Richards, E.J. Montgomery and Co. grown man basketball.
San Lorenzo is good, but they aren't as great as KK Mega Basket (now technically KK Mega Bemax, thanks to a sponsor).
The press release from UK describes Mega Bemax as the "European Kentucky" for their ability to put players in the NBA.  They ain't lying.  In the last four NBA Drafts, nine Mega Bemax players have been drafted.  Only Kentucky (14) and Duke (9) have had more players drafted in that time.  That does not include future NBA All-Star from the Denver Nuggets, Nikola Jokic, who played for Mega Basket from 2012-2015.
This year's Mega Bemax roster currently features two players who were drafted in the second round of the 2017 NBA Draft.  Small forward Vlatko Cancar was selected by Denver at 49th overall.  Combo guard Ognjen Jaramaz was the Knicks' second round pick at No. 58 overall.  If the two teams stash their picks for another year, Kentucky will face at least a pair of pros in game three of the road trip.
The bar has been raised been raised in Kentucky's second exhibition to the Bahamas.  The exceptional competition can do nothing but help the young Wildcats this summer.
[mobile_ad]