UK Pros beat UNC Pros, 122-115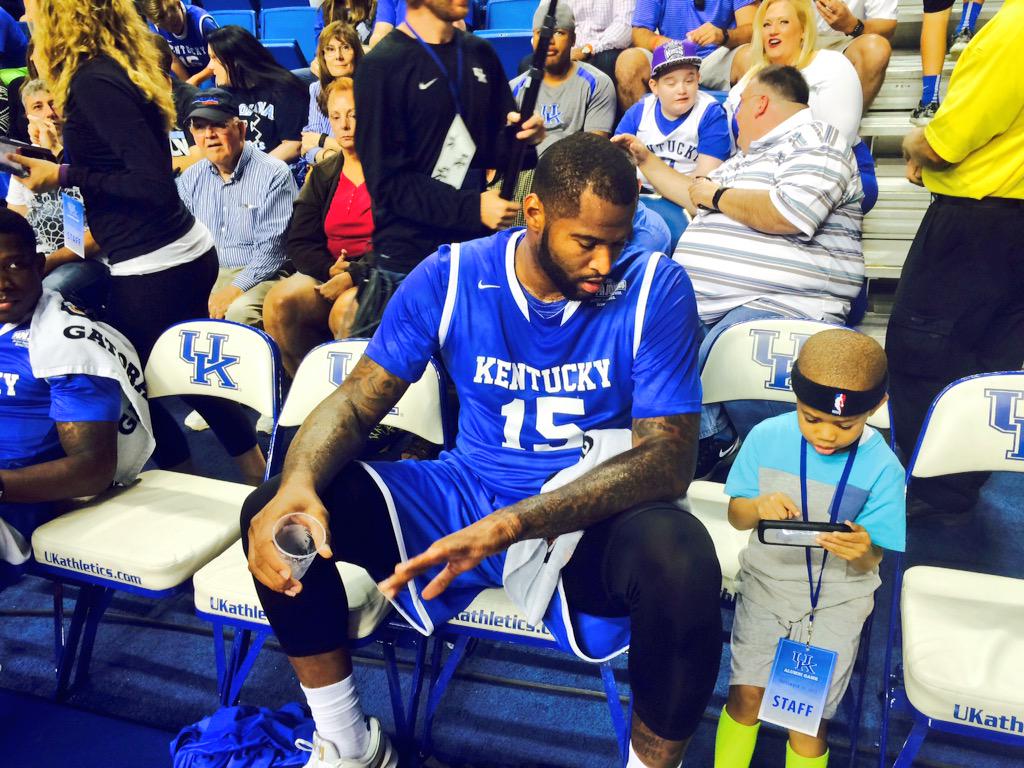 The former Tar Heels tried to hang around with the former Wildcats in today's alumni game but the home team was just too loaded with talent to go down.
DeMarcus Cousins led the way for UK with 33 points, 18 rebounds, six assists and three blocks, all team-highs. He hit several three-pointers in the game, leading Calipari to say afterward, "He tried to show me I should have let him go."
Harrison Barnes was the game's leading scorer with 39 for the visitors. His night ended with a missed windmill attempt that he pinned against the rim before falling to the floor.
All in all, it was a fun-filled evening in Rupp Arena to cap off an exciting weekend and it was all for good cause. Here is a list of beneficiaries from the event:
We'll have some highlights from the game on the site here in a second.