UK makes 2016 game against Arizona State in the Bahamas official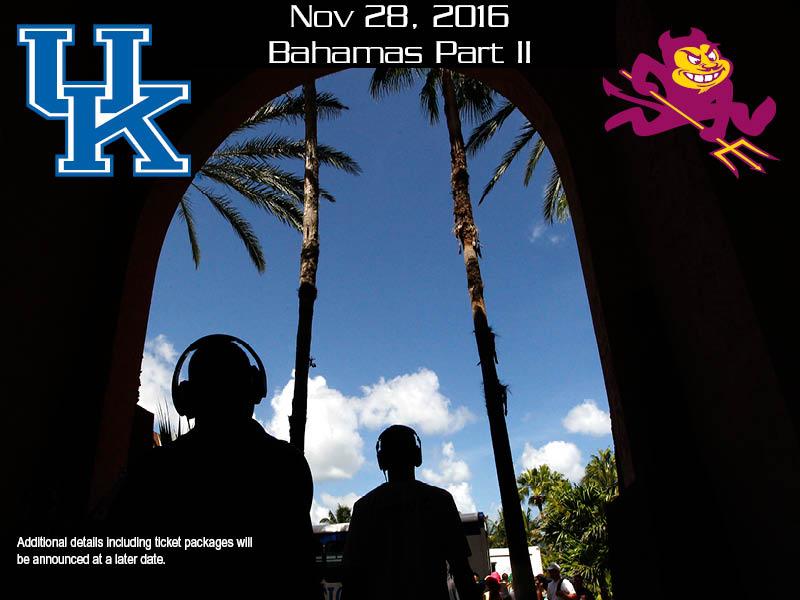 If you've been reading and listening to KSR this summer, you know that Kentucky has been working on scheduling a game against Arizona State in the Bahamas for 2016. Today, they made it official. The Cats will return to the Atlantis to play Bobby Hurley's Sun Devils on November 28, 2016 as part of a two-year agreement. The Sun Devils will visit Rupp this upcoming season on December 12.
"We are thrilled to return to the Bahamas in 2016 to play Arizona State," John Calipari said in a release. "The Bahamas bring back a lot of good memories for our team. It was there we built the foundation for our unforgettable 2014-15 season. I have a ton of respect for Coach Bobby Hurley and believe he's going to take Arizona State to the next level. A great opponent coupled with a beautiful setting after the holiday weekend should make this an unbelievable trip for our fans."
Travel packages, game times, and more details will be released at a later time. Start saving up now. The Atlantis is EXPENSIVE. But totally worth it.