UK Fans of the Day Want Memorial Day Notes
Hello, friends. Tyler here, checking in for the Memorial Day afternoon shift. Shoutout to these three fine soldiers for representing Kentucky all the way in Lithuania. What a timely reminder that today isn't about cookouts and mattress sales, but rather the courageous men and women who fight so hard to keep us safe. You are all in my thoughts today, especially those we've lost.
In that vein, I'd like to share some pictures a friend of mine in Danville took of a new historical marker at Constitution Square, which honors the first USCT recruits at Camp Nelson. I wasn't aware of this story until now, but what incredible bravery those men showed.
With a history lesson out of the way, let's move on, shall we?
John Calipari is watching war movies
Cal is spending his holiday watching war movies and reflecting on the true meaning of servant leadership.
"As I'm watching war movies today, from Patton to Casualties of War and others, I'm reminded of how blessed we are to live in the land of opportunity & freedom," Calipari tweeted. "My family, which immigrated to this country, owes so much to those that fought & died for the opportunities we now have."
"I saw an older veteran being interviewed today about the fear of going into battle and his comment struck me. He said, "Yeah, we were fearful of our lives, but we were more fearful we would do something stupid and cost one of our brothers' lives." That's servant leadership. True servant leaders care more for their brothers, their teammates and their units more than themselves. Today, on Memorial Day, let's all reflect and give thanks to all those who put their lives on the line for all of us."
Brad Calipari is getting buckets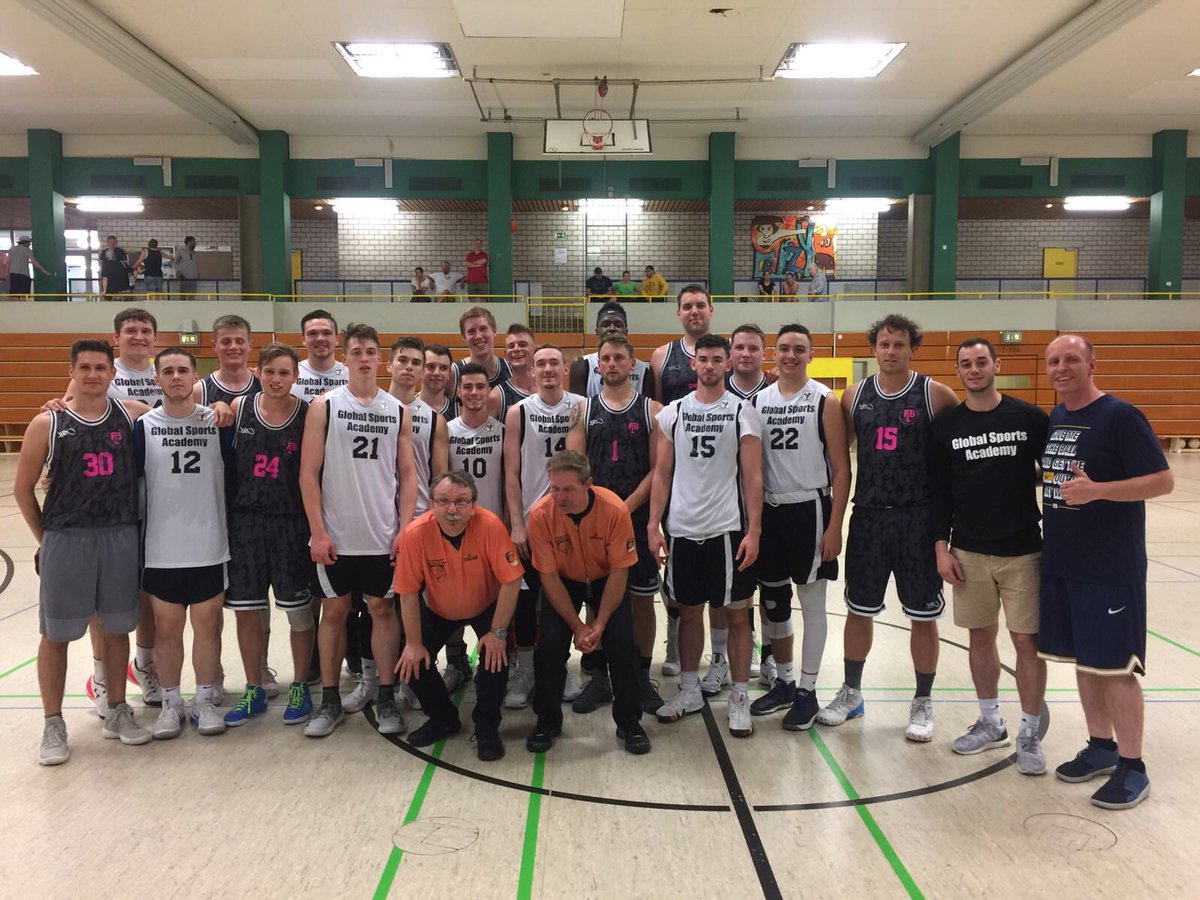 The youngest Calipari is in the midst of an eight-day tour through Belgium, Germany and Holland with Global Sports Academy. Yesterday, the squad played Leverkusen, and Brad turned in a double double with 17 points (including 3-7 from three) and 11 assists. Well done, Brad.
UK Baseball not making the NCAA Tournament stinks
By now, you've probably heard that the UK Baseball team failed to make the NCAA Tournament, the proverbial kick in the nuts to cap off a disappointing season. Selection Committee chair Ray Tanner said Kentucky's 18 conference losses kept them out, a brutal blow in a conference as strong as the SEC. Ole Miss head coach Mike Bianco lamented Kentucky's plight, which his team faced last year.
I asked @CoachMikeBianco about Kentucky getting left out. He had strong words regarding conference record overriding other metrics when it comes to the SEC. pic.twitter.com/6nFyxmDQf0

— Chase Parham (@RivalsChase) May 28, 2018
The real reason UK didn't make the cut? Nick Mingione hasn't done his Motivational Monday segment in two weeks. Come on, coach. Be a faucet, not a drain. (Or something like that.)
Everyone's disappointed about how the season ended, but outfielder Tristan Pompey is keeping things in perspective:
I love the university of Kentucky. Best decision I ever made. Wouldn't change it for the world. #BBN

— Tristan Pompey? (@lavsav_) May 28, 2018
Not that good at expressing myself fr fr. But UK holds a special place in my heart forever! I will graduate from UK at some point and become the first pompey with a college degree ?? absolutely grew and found myself as a person and obv baseball wise too! No better home than #UK

— Tristan Pompey? (@lavsav_) May 28, 2018
T. Moore is a BBN hero
Finally, if KSR gave awards for "Yearbook Quote of the Year," T. Moore would win by a landslide. The three-sport athlete did the BBN's work by reminding everyone of Rick Pitino's hypocrisy: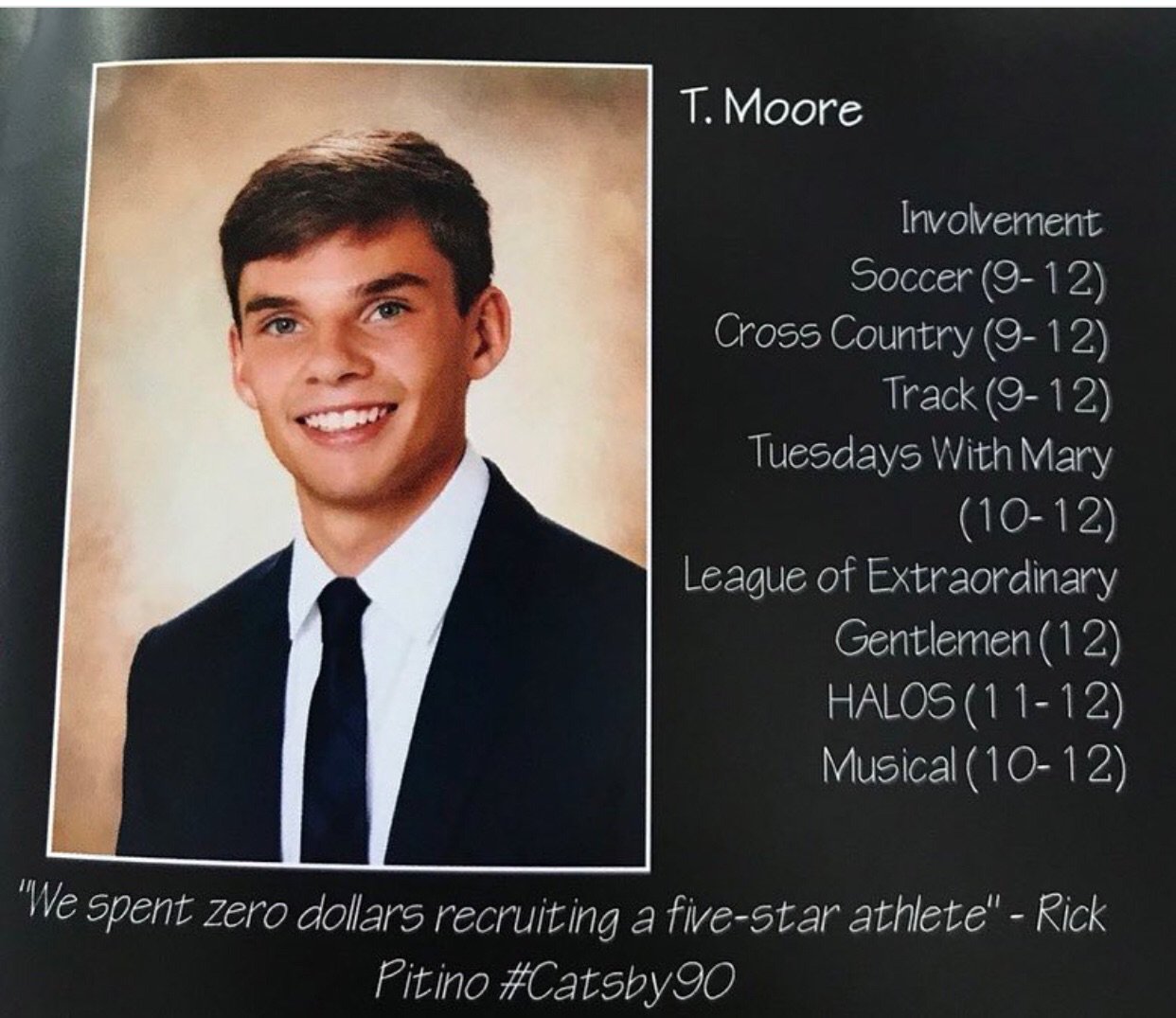 Moore, there's an internship waiting for you at KSR if you want it.
[mobile_ad]