UK Fans in Vegas want to know what the National Media is saying about UK/UNC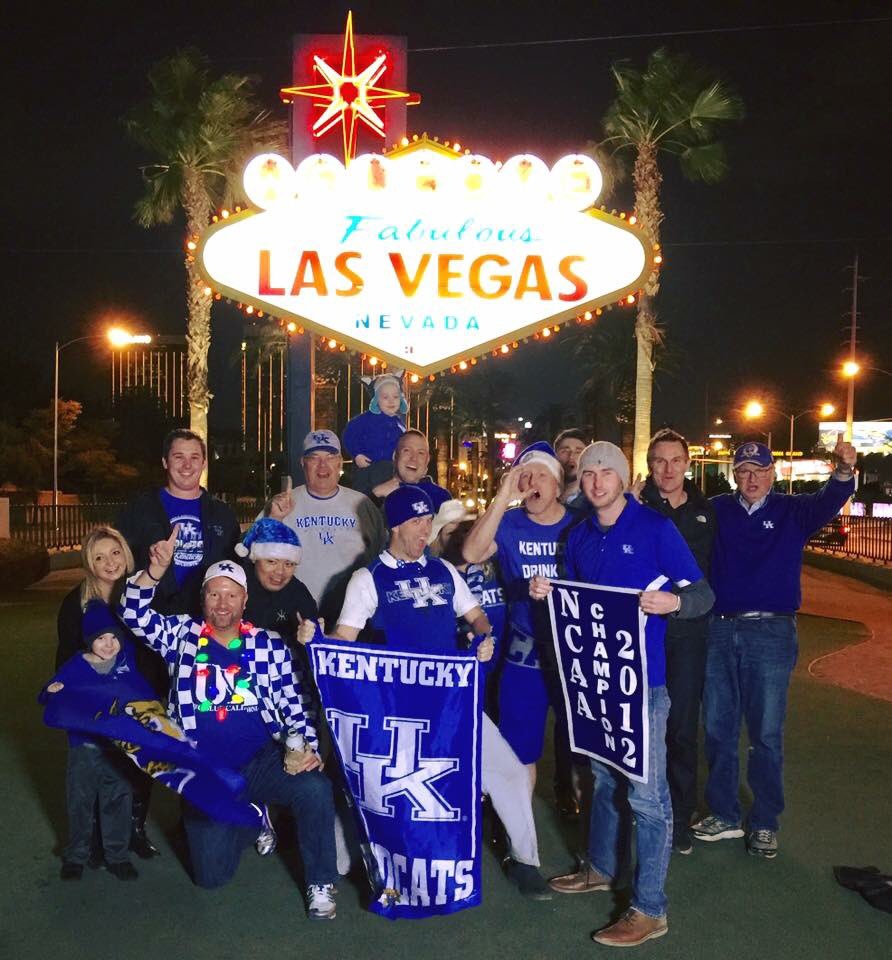 The namesake of today's doubleheader is feeling blue.  Chip Patterson (whoever that is), is one of only four pickers to choose North Carolina to beat Kentucky.  Gary Parrish, Kyle Boone and Matt Norlander all like the Cats.
Norlander's preview of the game is interesting.  He believes it could be Bam's breakout game, the three-point shooting will be weird, but expect to see scores at least in the 80s.
Rob Dauster is taking the Cats and the five points.  Even with a "healthy" Joel Berry, he doesn't believe Berry will be 100%.
"Who knows how healthy he'll be. That's an enormous issue for the Tar Heels, not only because we learned just how valuable Berry is to that team last weekend, but because of who North Carolina is playing. The way that Kentucky plays defense is that they overwhelm teams with their athleticism and ball pressure. They force turnovers, they force bad shots and they turn those empty possessions into layups at the other end of the floor. You need strong point guard play to run offense and get good shots against them, and an absent or hampered Berry would clearly hurt their chances of doing so."
Only three teams in the country are in the top 10 of KenPom's offensive and defensive efficiency ratings. Kentucky and North Carolina are two of them.  Eamonn Brennan believes this is the game we find out just how good this Kentucky team really is.
They're flying with Fox-led fast breaks and rebound runouts and Briscoe open-court creativity. The results have been impressive — even against UCLA, when UK scored 92 points in 83 possessions, only to find itself outdone by an even better, even faster offensive team.
That is the question posed by Saturday's matchup in Las Vegas: Can Calipari's team, as athletic and talented and fast as it is, sustain this style? Are the Wildcats so good that it can work against a team such as UNC, which is designed from the ground up to do the exact same thing (and which is vastly more experienced than Kentucky)? Can the Wildcats do so while keeping the nation's best offensive rebounding team off the boards? Are they good enough to do so? How good are they, anyway?