UK fan in Jamaica wants the best KSR stories of the week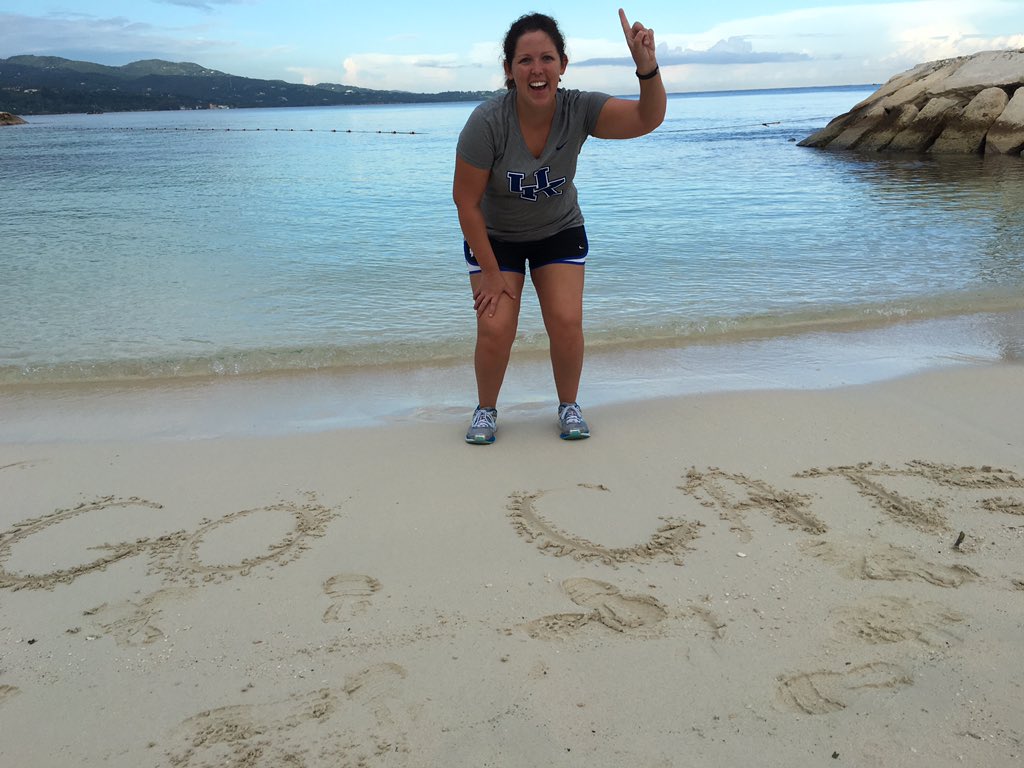 It was nice and sunny in Nashville today, but I'd much rather be in Jamaica writing "Go Cats" in the sand like Tashina Clark. Cheers to Tashina for sharing her fan pic with us. You can too by uploading your pics to our Facebook page.
After a crazy week and on the eve of an even crazier day, let's reflect with the top KSR stories of the week:
On Monday, I reviewed Arkansas' Bud Walton Arena after my trip to Fayetteville. How did it stack up against other SEC venues? Click above to find out.
Listen to the song that's been stuck in my head all week.
Why is Missouri so bad at basketball right now? Frank Haith is partly to blame.
Feeling pessimistic about tomorrow's game? Reread the recap of the Missouri rout and you should feel a little better.
A few days later, still very embarrassing.
The first of our five-part series on UK's 2016 recruits focuses on Malik Monk, whom I watched play in Bentonville a week ago.
If you've ever said to yourself, "Man, Perry Ellis has been Kansas forever," you'll love this post by Drew.
Don't forget to keep up with the KSR Podcasts, too. Click here for the KSR feed for the football podcast and here for the Matt Jones podcasts. And please help me figure out a name for my podcast, which should get off the ground here in a few weeks. I'm afraid "Make Me A Sandwich" would be too confusing.