Tyrese Maxey named MVP by Bluegrass Sports Commission
Due to the magnitude of this game as the best rivalry in college basketball, an official Most Valuable Player award is given to the game's top performer, organized and presented by Bluegrass Sports Commission. This year's honor goes to none other than Tyrese Maxey for the career-high 27 points he put on the Birds in the win. He added seven rebounds to help his candidacy.
Check out this awesome prize he takes home: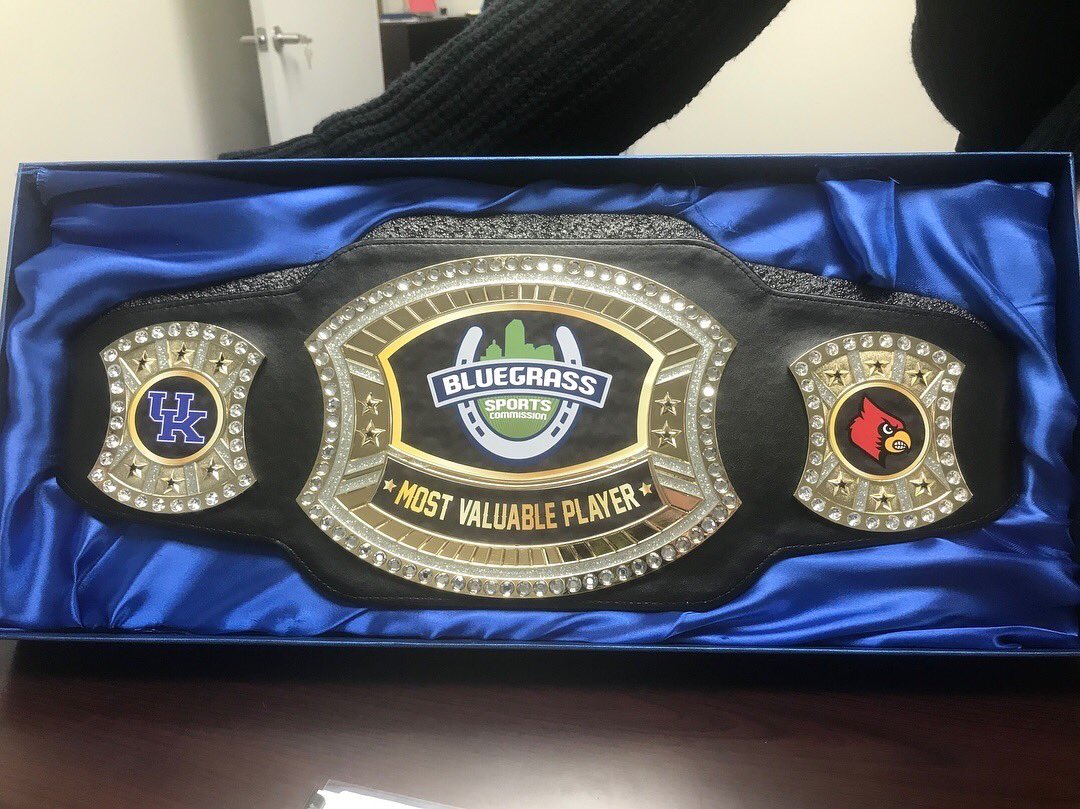 I would've given it to Nick Richards, but congrats to Maxey nonetheless.