Tyrese Maxey named 2018 NIKE EYBL Defensive Player of the Year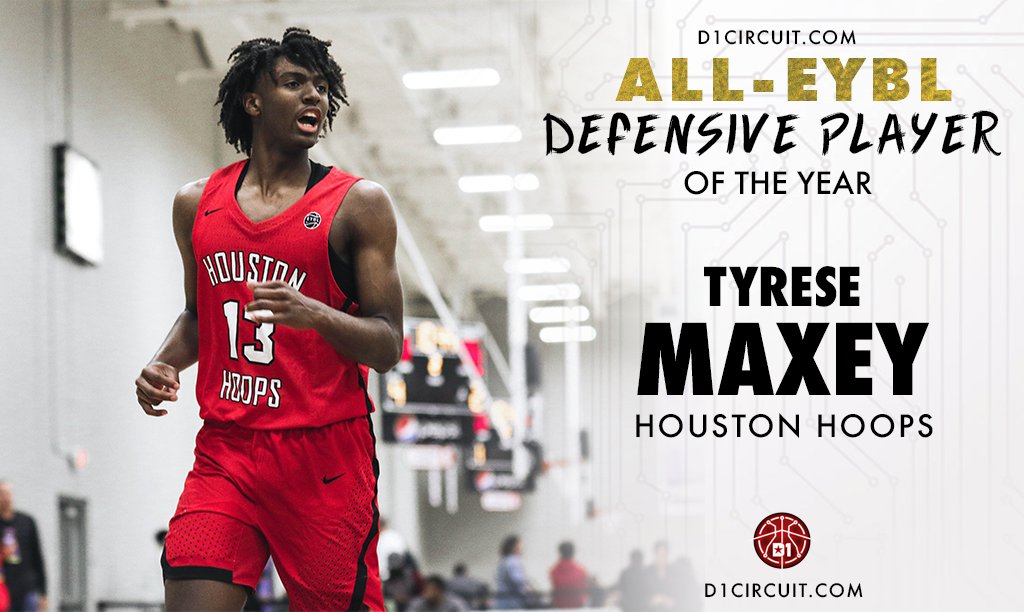 You know Kentucky's sharpshooting guard commit for the class of 2019? The one that averaged 22 points per game on 49-percent shooting from the field and 83-percent from the line on the EYBL circuit? Goes by the name of Tyrese Maxey?
He just took home 2018 NIKE EYBL Defensive Player of the Year honors, as well.
After averaging 2.7 steals and over three deflections per game, D1 Circuit named the 6-foot-4 Wildcat commit the top defender throughout the EYBL season.
They used the term "ball-hawk" to describe his elite skillset. His knack for "wreaking havoc" in transition was another positive trait.
In 16 NIKE EYBL regular season games, Maxey was a complete ball-hawk, displaying elite on-ball defensive skills while leading Houston Hoops to 10 wins in 12 attempts. Playing three games with Drive Nation and the rest with Houston Hoops, Maxey set the tone on both ends of the floor, but his defense was something extra.

He averaged 2.7 steals and over two deflections per game, wreaking havoc in transition alongside backcourt running mates and fellow Division 1 commits De'Vion Harmon (Oklahoma) and Chris Harris (Texas A&M). Hoops is fast, really fast. All three do their part, but Maxey is the conductor of the train.
When asked about his defensive abilities, Maxey said he appreciates this award specifically because his offensive game is usually the focal point of most conversations about him. In reality, he works just as hard on the other end of the floor.
"It really means a lot to win this award because I feel like my defense is underrated," he told D1 Circuit. "I take pride in stopping the opposing team's best player."
To top it all off, Maxey was named First Team All-EYBL, joining Kentucky recruits Cole Anthony, Jaden McDaniels, Isaiah Stewart, and Wendell Moore Jr.
ESPN and Rivals both list the future Wildcat as a top-10 talent in the class of 2019, while 247 Sports has him just missing that threshold at No. 11 overall. After a dominant summer, it's extremely likely he makes a jump into the top five.
All aboard the Maxey hype train. Hop on or get left behind.
[mobile_ad]