Tyler Ulis is in Street Clothes for Tonight's Game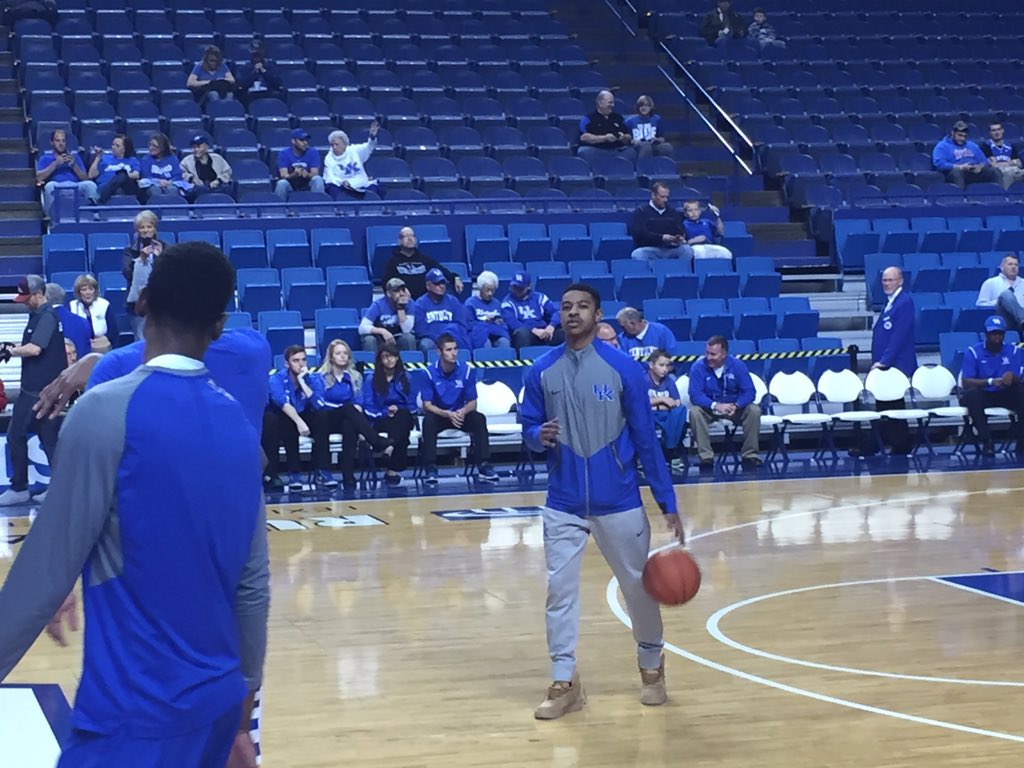 Late to head out to the court for warmups, I held out hope until Tyler Ulis hit the Rupp Arena floor in Timberlands.  Luckily, his elbow isn't restricted in any way, and he looked fine handling the ball near midcourt while his teammates got loose.
Hopefully they're just saving him for UCLA.  Here's Calipari's comment from Twitter.
We're going to hold Tyler out tonight. He'll be fine but want to make sure he's 100 percent before he goes back out there. He wants to play.

— John Calipari (@UKCoachCalipari) November 30, 2015