Tyler Ulis gets my Player of the Game vote for one reason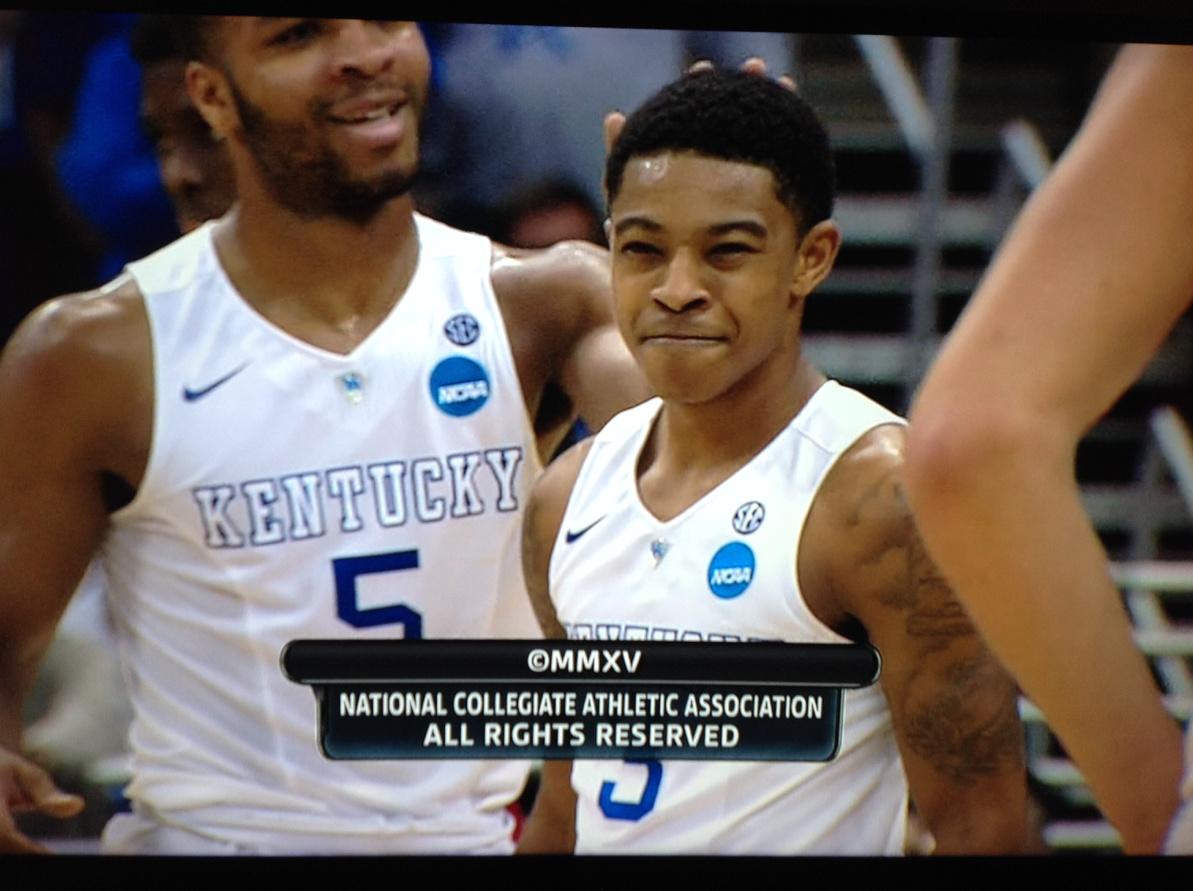 Aaron Harrison was clutch tonight. Trey Lyles was essential in the first half. But Tyler Ulis gets my vote for Player of the Game for one very important reason:
Ulis' nine points, five assists, three steals and zero turnovers weren't bad either.
Ulis, you the real MVP.